Every new year of videogames begins with a lean set of months during which the hype cools down. That leaves us ample time to get hyped all over again for what's sure to be the biggest releases of this year.
Now, if you don't see a game you're personally hyped for, well there's a reason for that: We can only feature eight of them, and by god, thousands of video games get released every year.
This list is limited to games we're sure are coming to us this 2017. Because for as much as we hope we'll see Death Stranding or Shenmue III this year, we all know that some developers call, "When it's done," a release date.
8. Sea of Thieves
.
Coming to: Xbox One, Windows 10
The U.K.-based studio Rare is treading new water with Sea of Thieves, a cooperative multiplayer action adventure game in which you and your friends make up a pirate crew engaging in all sorts of piratey things: manning the cannons, setting off to shores for adventure, searching for sunken treasure and more.
7. Prey
.
Coming to: PC, Xbox One, PlayStation 4
This first person science fiction adventure from France's Arkane Studios is reminiscent of their highly successful Dishonored games, but it also evokes the suspense filled atmosphere of games like Bioshock. You'll play as Morgan Yu, a cosmonaut who acquires insane powers like telepathy, shapeshifting and thermokinesis.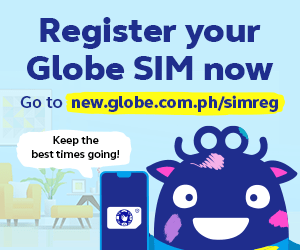 6. The Legend of Zelda: Breath of the Wild
.
Coming to: Switch, Wii U
This installment of the venerable Legend of Zelda series will be the first on both the Switch and the Wii U. The cool things you can do in Breath of the Wild will leave you in heavy breathing. Crafting mechanics keep Link supplied on the go, amiibo support lets you bring in a pet wolf, and shield surfing will make for some exhilarating movement.
5. Persona 5
.
Coming to: PlayStation 4
A new protagonist, new high school and of course, new Personas. In Persona, developer Atlus places you in the role of a young student who must team up with his friends, harness inner power and battle dark forces corrupting your city, all while juggling school and a part-time job. If you've never played a Persona game before then you may not be prepared for the series' famous feels.
4. Halo Wars 2
.
Coming to: Xbox One, Windows 10
Creative Assembly is the pedigreed developer that brought you the Total War series and Alien: Isolation, and is working closely with Microsoft and 343 Studios to develop this real time strategy game set in the beloved Halo universe. Set after the events of Halo 5: Guardians, it sees the crew of the Spirit of Fire battling the Banished, a splinter faction of the Covenant, while allying with Isabel, an artificial intelligence who seeks retribution against the Banished.
3. For Honor
.
Coming to: PlayStation 4, Xbox One, PC
This game from Ubisoft Montreal is a hack and slash adventure that features a medieval inspired fantasy setting that sees knights, samurai and Vikings clashing arms. For Honor's special emphasis on a sophisticated melee combat system that recognizes the nuances of different weapons while accommodating unique styles of fighting. It's basically historical combat porn and that's wonderful.
2. Horizon: Zero Dawn
.
Coming to: PlayStation 4
From Amsterdam-based Guerrilla Games, this open world action game that combines all the bells and whistles of survival gameplay with the nuances of tactical combat. Lush visuals, an exciting premise and a unique future setting filled with synthetic life, tribal civilizations and unchecked nature make this one to watch out for from the Amsterdam-based studio that brought us the Killzone series.
1. Mass Effect: Andromeda
.
Coming to: Xbox One, PC, PlayStation 4
Mass Effect: Andromeda returns us to the universe from which the legend of Commander Shepard was born. The usual Bioware strengths are expected: action-packed gameplay, intricate conversations, and deep relationships and romances. There's also massive exploration and base building the likes of which No Man's Sky can only dream of. It'll be an adventure you'll be talking about with your friends for months, if not years.
What games are you most looking forward to this year? Let us know below!