https://www.facebook.com/maledictomovie/videos/292041858078269/
Maledicto is the first local movie produced by Fox Networks Group Philippines, co-produced by Cignal Entertainment and Unitel. Directed by Mark Meily, with the main cast led by Tom Rodriguez (Father Xavi) and Jasmine Curtis-Smith (Sister Barbie), with thespian support from Inah de Belen, Miles Ocampo, Eric Quizon, Martin Escudero, Franco Laurel, Nonie Buencamino, Liza Lorena, and Menggie Cobarrubias.
We scoped out this exorcism movie at its red carpet premiere to see how the devil stacks up against a team up of young Catholic hot shots. And why we give this one a solid 7 out of 10 points.
THE GOOD
Promising Premise and Writing

Maledicto follows the story of the dour but charismatic young priest Tom Rodriguez (My Husband's Lover) as Father Xavi, a former psychiatrist who chooses to become a man of the cloth, and then an exorcist. His primary motivation? Getting his science and conscience shaken after the tragic death of his younger sister, Mara (Inah de Belen), a mentally disturbed asylum inmate who exhibited signs of demonic possession before she killed herself, slashing her throat with a fork.
Am pretty sure that Jonathan Guillermo, one of director Mark Meilly's former students, tried his level best with the screenplay and it's full of literate but also immersive elements that only someone who did his homework could make. Its promising character setup, payoff, and even pacing borrows largely from plenty of previous exorcism and deviltry-infused movies before it (watch out for that nod to the Exorcism of Emily Rose), speaking much of traditional training and only a bit lacking in the "never seen that before" gore and shock column—something which these tropes need for any movie in this genre to stand out.
Right now it's all by the numbers, strong and sinewy in narrative fiber. Not necessarily a bad thing, but to hardcore horror heads, it's a charcoal black donut whose taste is familiarly sinful.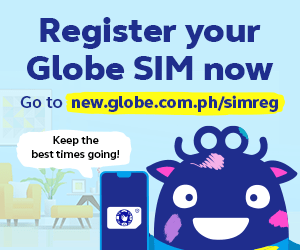 Accurate Demonology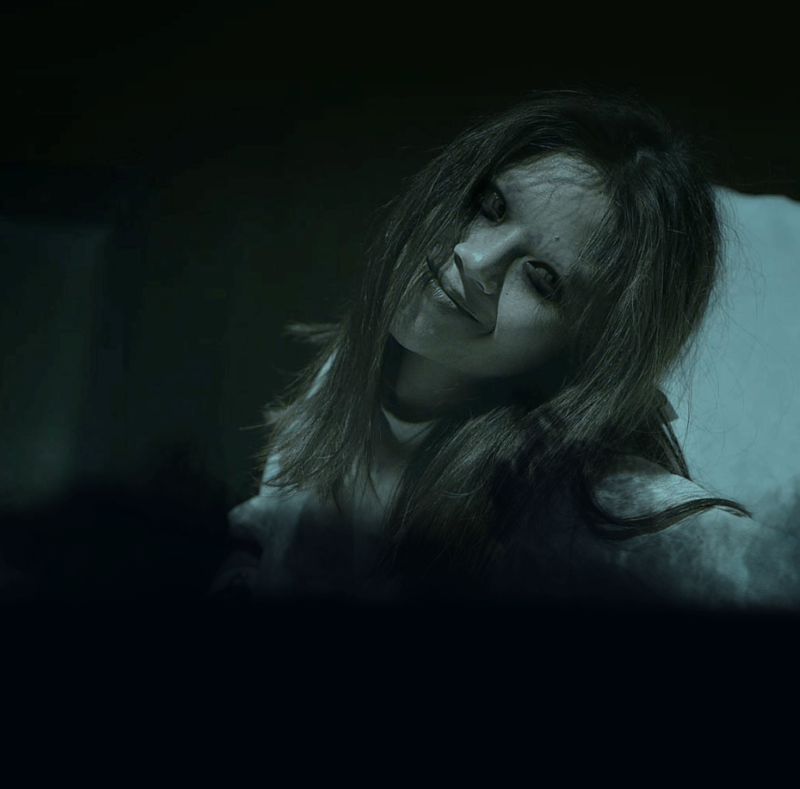 There's big effort given to the accuracy of depicting attacks by demons here. While we describe them as evil, our human need to anthropomorphize, demons are objectively extra-dimensional entities that are by their very nature suppurating thorns in reality. So they cause weird things to happen when they're trying to come through; milk goes sour quick, stillbirths in the area increase for both people and animals, vermin tend to be bolder and aggressive, gadgets and electrics go amok. Classic stuff like that.
In the movie, Fr. Xavi and Sister Barbie experience an escalating series of supernatural happenings as they investigate the possible demonic possession of the high school girl Agnes (Miles Ocampo): objects moving by themselves, sounds of beasts following them, nightmares and strange, awful smells. These are all pretty spot on. See, demonology is a deep and very real field of study and exorcists of various religions, like the Catholics here, are its vanguards and default keepers of lore.
The title itself derives from one of the lines for the Catholic Rite of Exorcism. "Maledicto" is a contraction of "Maledictum," literally translated from Latin as "evil words," to insult or taunt. Which is what demons do so the mind of their target is firebombed before they take over: constantly harass and attack until the possessed literally invites them in in crazed delirium.
While Meilly had already directed the 2016 horror camping movie Elemento, the amount of authentic material they probably had to go through to make this one helped immensely to depict  the stages of possession.
Tom Rodriguez, Demon Hunter

This movie is far from perfect but Tom Rodriguez carries its soul on his shoulders and wears its heart on his hurt sleeve.
Xavier Lavanzares was supposed to be a brilliant psychiatrist with a bright future ahead of him, until his sister Mara kills herself in the alleged throes of demonic possession, one that Xavi blames on himself since he felt it was on him to recognize pure evil rather than something curable through psychiatric treatment. Xavi is driven to his faith afterwards and becomes a man of the cloth taking apart supposed cases for exorcism and debunking them as a skeptic, like a walking talking holy filter.
The snarky, intelligent, well-educated, and code-switching (no stuttering between English to Tagalog, to posh Taglish) upper class bred priest is almost as big a thorn on the side of the diocese he serves for his skeptic's ways but they keep him around because he's too good to let go, plus his parishioners love him. Rodriguez brings to life Xavi's frustrated sarcasm and the swaggering knowledge that his science training makes him far superior to his colleagues and likely even his bosses.
One of the early scenes shows Fr Xavi investigating a possible possession of a teen boy in a shanty area. Suspecting zero supernatural goings-on he asks to be shown the house of the friend where the boy often hangs out. When he and the mother arrive there is a police cordon around the friend's house, and said friend is dead on the curb for possession—not of the devil—but of narcotics.
"Nanlaban ho, padre," the police officer tells him. The priest then turns to the mother: "Kailangan ho ng rehab ng anak ninyo, hindi pari," Fr Xavi pronounces in barely restrained glee that he was right.
See, when the Vatican called for a worldwide increase in exorcists, Xavi was tapped to become an official one for his diocese. One of his cases becomes a botched exorcism that turns into a cluster fuck of a murder.
It forces him to reassess his beliefs. At the nadir of his downward spiral, the gifted psychic possessed of charism sight Sister Barbara (who Fr Xavi nicknames Sister Barbie at the onset, much to her chagrin) comes to him with a case that he can't refute as simply being mental illness or drug abuse.
The only real sticking point in Fr Xavi's story is how young he still is. Consider: an ideal clerical candidate for exorcist is a seasoned priest who's already shown that he has the spiritual and mental balls to go toe-to-toe with Satan. Which means that after he finished his psychiatrist's course, he then needed to take up 4 years for a Theology course (with a pre-req in Philosophy, but maybe the psych course has one of those?), and then the mandatory 2 months training for exorcists. Which is why a lot of exorcists tend to be literal old hats, but while it's stretching credulity, it's still plausible.
Father Xavi + Sister Barbie: Unlikely Holy Buddies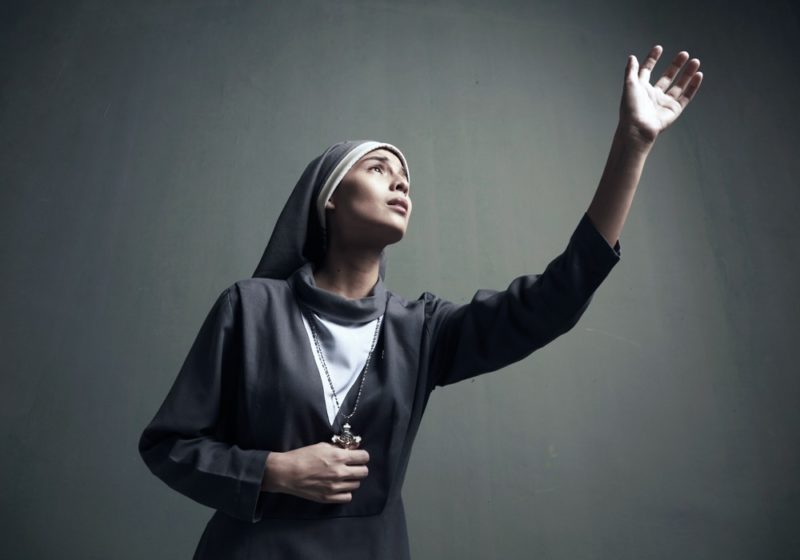 While Eric Quizon, Martin Escudero, Franco Laurel, Nonie Buencamino, Liza Lorena, and Menggie Cobarrubias provide good ballast for actorly support, the meat and potatoes turn of plot here hinges on the buddy scenes where the non-conventional rogue Fr Xavi must team up with the traditional straight man (here a woman) Sister Barbara Vergel De Dios (Jasmine Curtis-Smith, likely one of the prettiest nuns to ever step into convent halls).
Newly nicknamed Sister Barbie is at her wits end. One of her outstanding students, Agnes, has drastically changed personality and is exhibiting disturbing signs of demonic intrusion. Upon further investigation, her charism sight and her gut tells her these changes aren't just teenage acts of senseless rebellion but rather the real thing.
The Cardinal points her to Fr. Xavi, in hopes of making the case go away, a statistic under his new PR line of "You can't blame everything on the Devil, people!" Sister Barbie sees one last chance to help Agnes in Fr Xavi. Despite the priest's best efforts he grows fond of the straight-laced, Bible-thumping, humble nun.
The two holy buddies are off to a rocky start but quickly become acclimated to each other's skills and quirks. Against expectations, Fr Xavi and Sister Barbie make a pretty good team, like a dynamic holy duo, and they eventually uncover signs not only of true possession, but clues that a cult of demon worshippers and black arts practitioners has been terrorizing the area and continuing their rituals behind the scenes unabated.
THE BAD
Budget SFX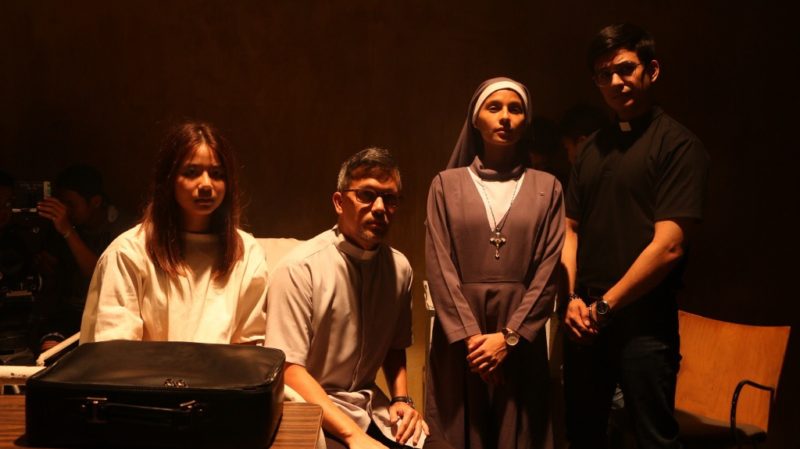 A lot of possession movies rely on the escalation of the weird and supernatural gore that demons use so that the abjurers tasked to kick their hide back to Hell give up. That means crab walks, levitation, things flying, faces contorting into beastly frames, all that good stuff.
While there were plenty of chances to take us into the "Hey, I haven't seen that before" column, it's obvious that the VFX and post CGI could only work with so much constraints. In one of the pivotal scenes the demonic expression and lines of Agnes that signaled transformation turned out looking like paltry corpse paint routinely used by Norwegian black metal bands. Good effort, but not enough dice to roll.
Hard to Be the Possessed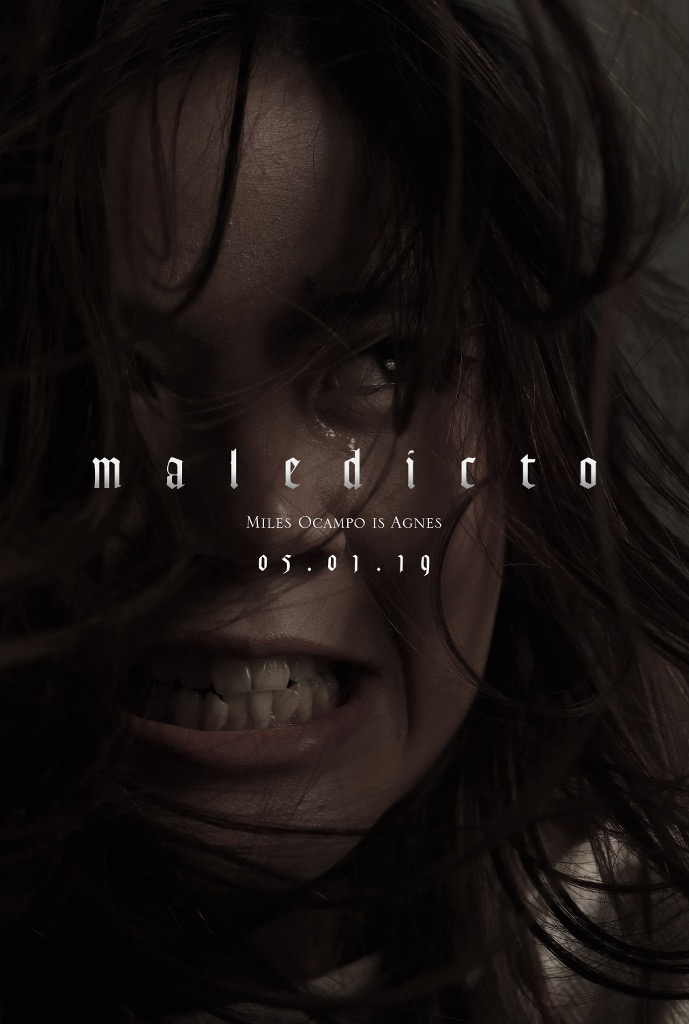 In 2016 William Friedkin, the director of The Exorcist, revealed and swore that he had filmed a real exorcism at the Vatican which he later based his movie on. The Vatican denied all this but Friedkin insisted that everything that happened there happened in terrifying parallel to what he committed to the film.
It puts Linda Blair's portrayal of Regan MacNeil in a new light that perhaps she had tapped into a common experience in our Akashic record? Which is a long way of saying it's hard to top Blair's performance much less the good ones that followed, from Jennifer Carpenter's Emily Rose to Lauren Esposito's Margaret Hodgson, so Miles Ocampo's performance as the embattled and possessed Agnes Villacorte, sadly falls mostly into the, "needs improvement" category to fully portray that "mind full of scorpions" vibe.
Almost There Atmospherics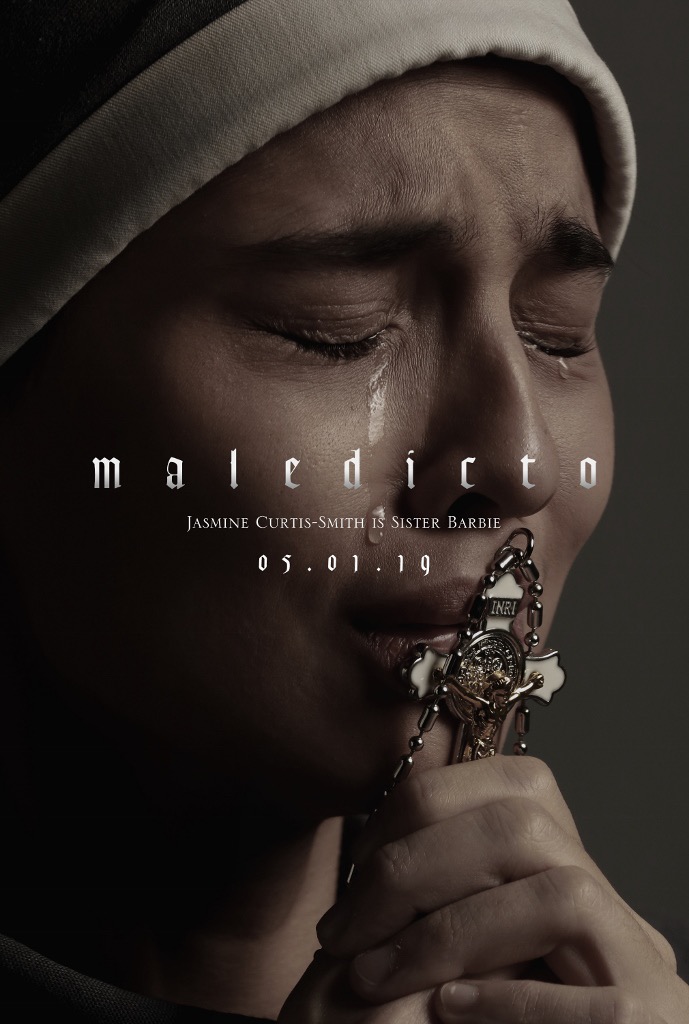 There was a 1999 update to the Catholic rules of exorcism which states that a priest cannot perform an exorcism until the possessed person has consulted a psychiatric health professional. This is so they rule out the possibility of mental illness, first. But then, for those that still pass that screening, the priest can only begin the Rite after getting permission from the bishop or the cardinal.
Fr Xavi, when confronted with what possibly is the real thing—i.e. a demon—tries to muster up the balls to call on his training and abjure the demon possessing the young girl Agnes. For her part, Sister Barbie must accept that while her partner in holy crime may be unconventional in his methods and rough with his words, his faith and motives are as pure as her own need to care for and rescue the young student.
Towards the end, the cynical Fr Xavi must come to grips with his tragic past, confront the evil that has taken over the young girl Agnes, and possibly abjure both that demon and the devils that have plagued his mind ever since he gave up psychiatry for the purple stole.
Bottom line is, this movie tries to keep the tone and heightening sense of dread that accompanies all demonic attacks through both visual gloom and moral deterioration of the characters. It tries hard, but the story then loosens its grip out of nowhere and we are left back at ground zero, trying to make sense of why we've been dropped into normality when in movies like this atmosphere that intensifies without quarter, must take primacy.
Props though for keeping the Latin mostly intact. While an English translation of the Rite of Exorcism was already approved in 2014, in reality priests still prefer to use the 400 years old Latin text.
THE EVIL
The Kvlt is Kinda Alive
In the end we gave this one a solid score of 7 out of 10, with the evil legit alive and kicking enough but just plying its old tricks. It's definitely above average not only in its productions cope and ambition, but also in its attempts at trope storytelling and character development. It takes many of the tools of the old favorites and modern inventiveness in the genre into play and runs with it in a mostly successful stew of homages—from the skeptic protagonist of The Rite, the aggression and visual viscerality of The Conjuring 1 and 2, a few filigrees from The Last Exorcism, and of course pieces of the tall, tall shadow of The Exorcist 1 and 3 (especially the 2016 reboot series, just not the awful Exorcist 2).
While there's nothing wrong with traditional deviltry versus priesthood, there are moments of complete info dump and narrative sludge, and when there's nothing here we haven't seen before it becomes the kind of cinematic fare that's got no surprises. While it makes for an entertaining way to pass the time, perhaps looking a bit more at the small but important genre innovations in Asian flicks like The Priests and the excellent Keeper of Darkness will serve it well.
That's especially when the inevitable sequel comes. You'll understand when the post-credits scene plays, and we urge you to stay for that.
"Maledicto" is now screening in Philippine theaters.