In this day and age when we gravitate towards the unprecedented, anything is literally possible. At first, we're like 'Yay! Anything's possible!'. And then we realized, 'Oh shit, anything is possible.' From mayor to president. From dictator to hero. And everything starts to stack, overwhelming us and shocking us on a daily basis. Breaking norms is now the norm, and passion is the new reason.
Take for instance: Mocha Uson. Today, she is a force to reckon with. Somehow she has burrowed herself into our lives. But let us take a  look back at how this polarizing personality has evolved and risen to her current position as ASEC. After all, understanding leads to wisdom.
8. Performer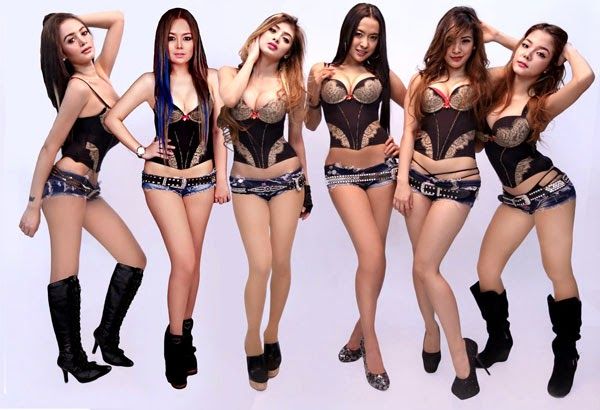 After dropping out of medicine in UST, Mocha started performing solo in bars around Manila. She quickly became popular with her sexy image and acts on stage, immediately gaining a sex symbol status. She was briefly in a band as a lead vocalist and then signed with a record label to launch her first album.
Then, Mocha formed the all-girl performing group Mocha Girls and became the headliners of the bars real fast. Soon, the group was on roadshows within and outside the country.
For most part of her life, Mocha is a performer. She sings, dances, hosts, models, to name a few. And all of these have been geared towards building an icon of "sexual liberation".
7. Actress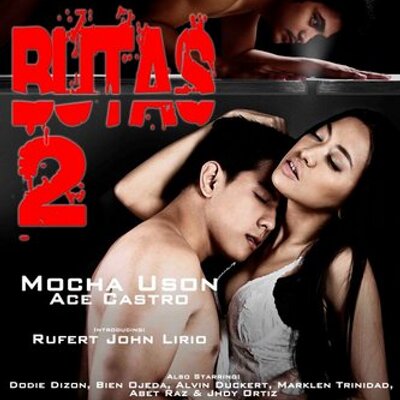 So, it's no surprise that when she first appeared on silver screen, it would be of a sultry role suited for her personality. Almost all her appearances on films are for suggestive roles, presumably why she is approached for the parts in the first place.
Her filmography may be limited, punctuated by a cameo in a mainstream film and a major role in an independent one. But this filmography just underscored her branding and showed the audience that her sexy acts are not limited to the stages of Manila's bars.
6. Blogger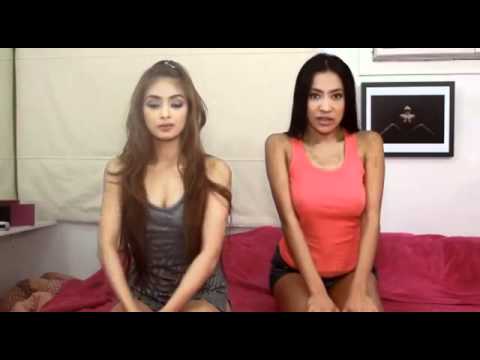 For instance, she can solidify further this sexual icon of hers through a virtually-free communications platform such as online blog. And thus, the famed Mocha Uson Blog will be born. It will host Mocha's vlogs where she gives sexual tips and lessons with, uhm, a strong visual support. The site also featured 'sessions in the bedroom' starring herself and her group, Mocha Girls. This will start her following on social media and her racy videos will become popular for obvious reasons.
When she finally made the page to a dedicated site supporting the president, the sex-themed videos were deleted but most of them still appear on Youtube.
5. Advocate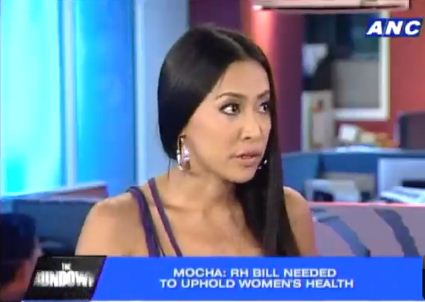 It can't be discounted that she has a number of fights she continuously voice out. Leveraging on her sex symbol, she supports causes like breast cancer awareness, sex education, and reproductive health—sometimes getting even more creative in promoting these.
These sporadic displays of activism plus her sexual branding and background (amidst a devout Catholic country) made it hard to take her seriously. Nevertheless, it doesn't mean that she didn't do it—a feeble attempt to make her socially-relevant, but an attempt nonetheless.
4. Influencer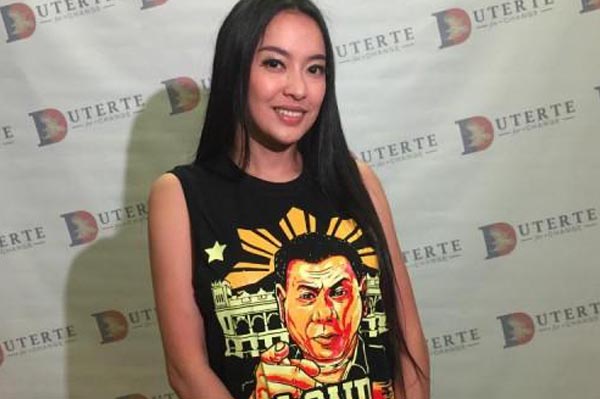 That is until the 2016 presidential campaign came. Her staunch support for the populist candidate Rodrigo Duterte has made her a magnet for millions of his supporters. Banking again on her built up fame, she actively campaigned for him and performed in rallies to a number of cheering crowds.
This dedication earned a soft spot in the candidate's sphere. She was able to get closer to Duterte and got exclusives, solidifying her credibility as part of the campaign. More listened and soon, Mocha Uson became an influential mouthpiece. The content of her pieces is debatable but there is no doubt that there is a sizable amount of the population who will take a jab at the vice president because they saw Mocha take a jab at the vice president.
3. Journalist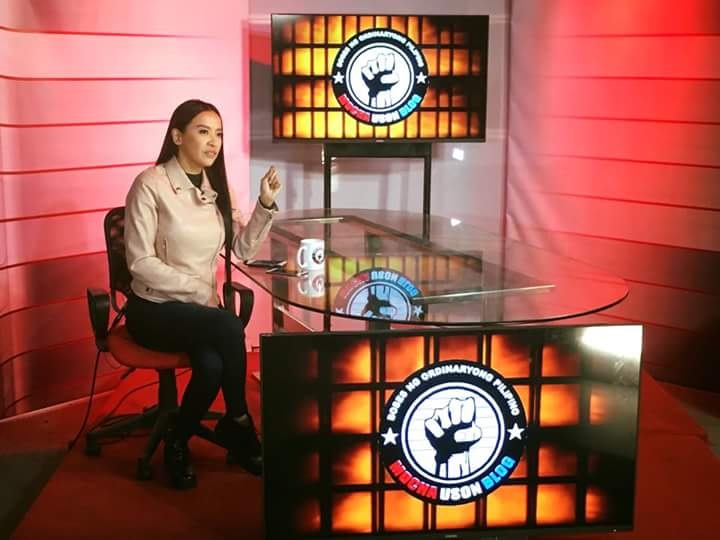 Then, Duterte won. Suddenly, she's not a joke anymore, especially to her followers. Suddenly, whatever she says, the supporters will feel responsible to echo and the critics will feel responsible to correct. But no matter how incongruent or baseless some of her pieces on her blog, it seems it doesn't matter anymore. The important thing is that she has a following. When she speaks, there will be listeners. When she writes, there will be readers.
So, despite antagonizing the mainstream media and claiming herself 'not a journalist', she decided to become one. Philippine Star gave her more credence by giving her a column in its opinion page, alongside the learned views of reputable personalities. DZRH News Television also gave her a weekly political show. Her sphere just got bigger as she expands to traditional media. Without a proper background in journalism (she admitted herself), she was lent enough platform to be a journalist. Mocha Uson the performer who does lap dances on stage and erotic acts on video seems so far away.
2. MTRCB member
More so, when she was finally appointed to a government position. We thought the brief appointment of Mocha as Bureau of Custom's social media consultant was the end of it.
Until Duterte gave her a job in Movie and Television Review and Classification Board. To borrow the millennial speak: ito na yung legit, beshie. She can now actually influence all our lives. Before, you can unfollow her or choose not to watch her. But now, she has a say on what we can watch or not, including which standards should be used in classifying television shows.
Now, it is not just the followers or the reputable media outfits who have given her credibility; the government itself has given her legitimacy.
1. Assistant Secretary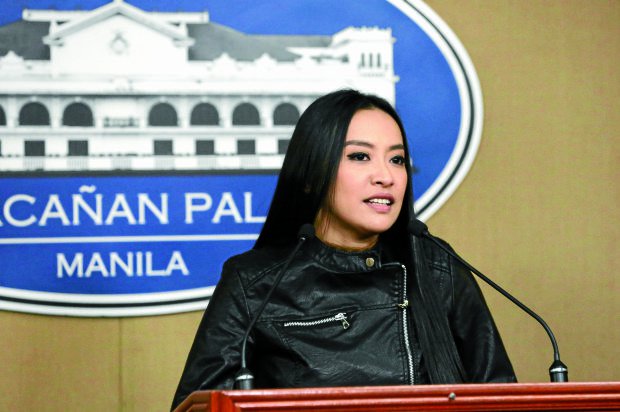 And now, here we are. In just a short year of being a "political pundit", Mocha Uson is now part of the government, and in a very important and influential capacity at that. In these tumultuous times, we can only hang on to the words that come out from the podium of Presidential Communications Operations Office and only by these words we can hold them accountable. The gravity of the job description can't be stressed enough.
As Newton's third law of motion would say, every action has an equal but opposite reaction. As we witness  the rise of Mocha Uson (of which we all had a hand in, by posting and reposting, inadvertent or not) and all the ethos she embodies, we can't help but feel that  it comes at a staggering price. And it's frightening to confirm what that price would  be.