The Fuel Eventually Runs Out in 'Mortal Engines'
Dec 19, 2018 &nbsp • &nbsp Macky Macarayan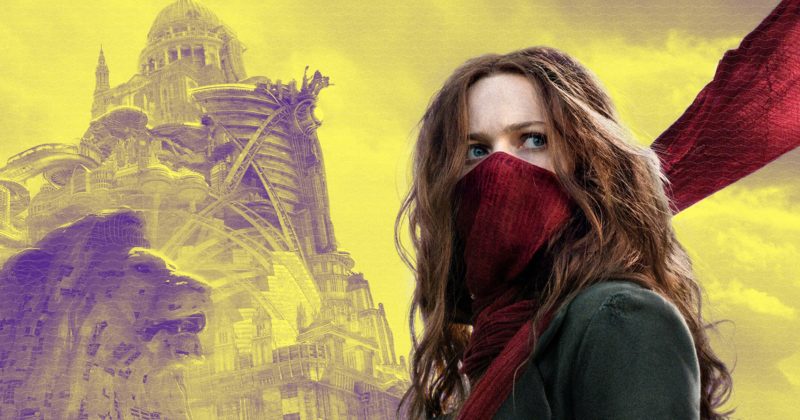 You've seen the trailer, and perhaps even the film. The trailer of the Peter Jackson-produced Mortal Engines, adapted from the book by Philip Reeve, wows with its massive machine cities and high-flying adventure. The actual film, however, is less promising, but for what it's worth, we were not completely shortchanged.
IT'S A PETER JACKSON PRODUCTION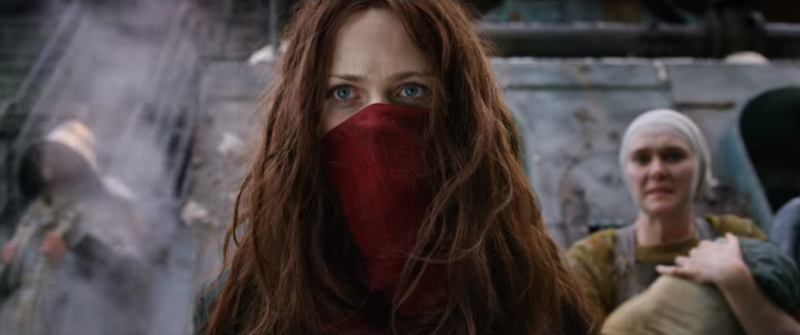 Yep, the guy who made The Lord of the Rings and King Kong is co-writer and co-producer in this one, and as such, we are served with his trademark big set pieces and daring rescue missions. The exodus of Mortal Engines protagonists Hester Shaw (Hera Hilmar) and Tom Natsworthy (Robert Sheehan) has the same feel as that of Frodo Baggins, and well, Samwise Gamgee. Or Gollum, if that's what you prefer.
CHRISTIAN RIVERS WAS PETER JACKSON'S STORYBOARD ARTIST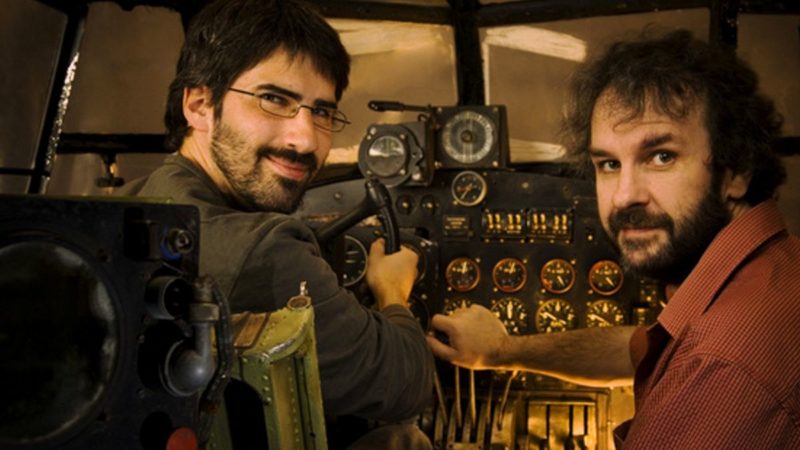 Rivers worked on Jackson's films since 1992's Braindead; Mortal Engines marks his directorial debut, and what a tremendous feat it is indeed. The scope and spectacle of the film alone makes it a must-watch on the big screen, up until things get a little well… tedious. But we're always up for massive motorized cities devouring each other to pieces.
SOMEHOW WE WISHED ANNA FANG WAS THE MAIN CHARACTER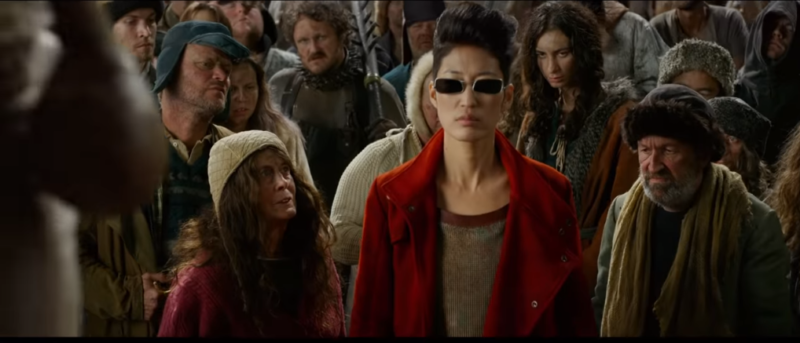 We follow the journey of scar-faced orphan Hester Shaw as she seeks to avenge her mother's death at the hands of Thaddeus Valentine (Hugo Weaving), and it is all good and understandable— you kill someone's mom, you pay the price. But somehow, secondary character Anna Fang (played by South Korean-born multimedia artist Jihae) seems much more interesting. Is it because of Hera Hilmar's acting, which leaves more to be desired? Or that Jihae is so badass as Fang, in her kickass red airship that we ought to have focused on her, and renamed the film Mortal Airships instead.
THERE'S JUST TOO MANY CHARACTERS!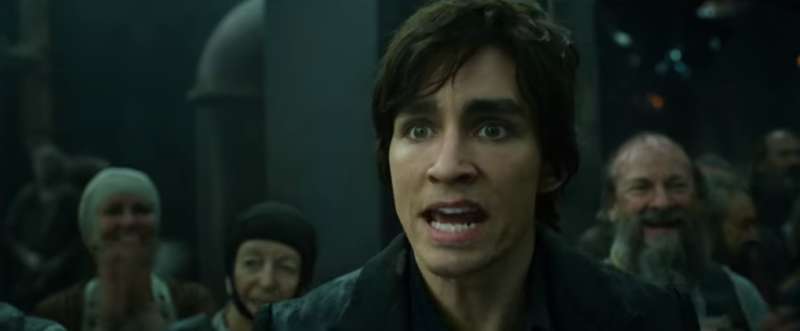 Okay, so there's Hester Shaw, an underwhelming companion named Tom Natsworthy, the main villain Valentine, an undead played by Stephen Lang, and you think that's enough plot dynamics to go about, but no— there's Valentine's daughter, her unwitting accomplice, and a band of rebels which the film doesn't give enough time for us to care about. And then there's that guy from Resident Evil who got sliced in pieces, and then there's…. (this will take us all day, ladies and gentlemen).
MUDDLED IN FLASHBACKS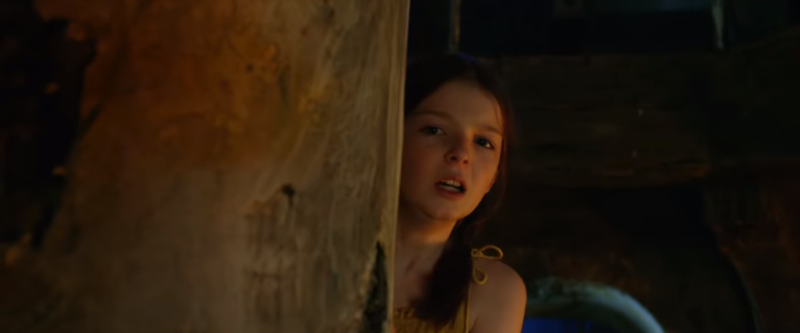 Surely, the filmmakers could have thought of more compelling ways to tell the back story than a series of flashbacks. The first and second instances were okay, but like jump scares in a shoddy horror film, the succeeding flashbacks become an exercise in patience. The flashbacks quickly became distracting from the present narrative, resulting in a back-and-forth attention span that can be dizzying in extremes.
A LESSON ABOUT INTOLERANCE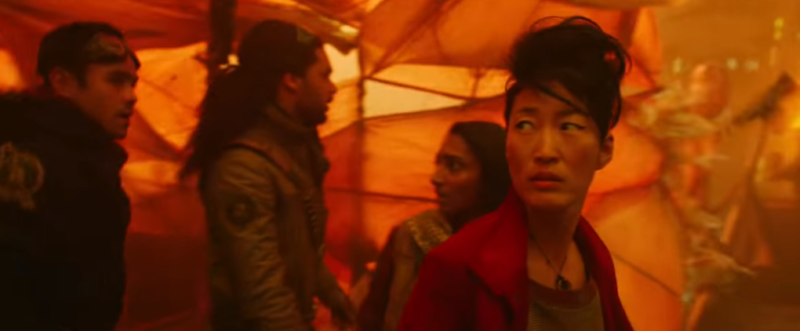 At its core, Mortal Engines is a story about acceptance, and overcoming racism. It's west versus east, with the marginalized characters evidently Asian, and the conqueror aptly named London. But hey, where does the destructive weapon come from? Yes, there's a swipe at that superpower with a tyrant currently sitting at its house (hint: the color of the house is white).
THE NEVERENDING WAR VERSUS THE MACHINES
The Matrix and Terminator both beat this movie to the punch in terms of commentary on technological takeovers, because the gist is basically the same— we created weapons and technologies, which eventually backfired and made life miserable. The only thing Mortal Engines has going for it is when it is being campy fun; otherwise we were no longer shocked with the social relevance.
IF THEY PUSH ON WITH THE SEQUELS, WE HOPE THEY ARE BETTER

There is a lot of promise in Mortal Engines, with the effort on the world-building and the high-stakes action; however, if we're talking box office results, a sequel might not be on the immediate horizon, given the film is projected to lose more than $100 million. So, it's not Immortal Engines, after all.
What are your expectations from this movie? Tell us below!