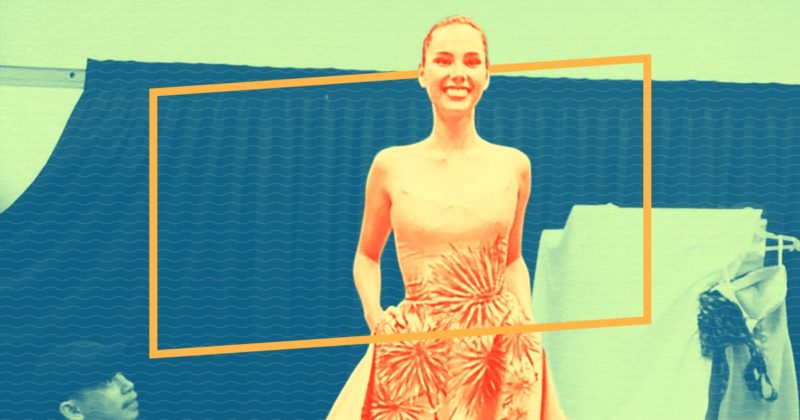 Catriona Gray was recently crowned as the new Miss Universe in Bangkok, Thailand in front of thousands of spectators from all over the world. The model/beauty queen was one of the heavy favorites entering this year's competition, as she's considered a 'pageant' veteran, thanks to her short stint in Miss World two years ago.
Catriona's win was definitely not a surprise, as she perfected the 'game' from the moment she was crowned Binibining Pilipinas Universe earlier this year. While it was Catriona's performance that won her the crown, another important reason for her outstanding performance and eventual win was her team.
If not for these key people that Catriona herself hired, she would not be able to perform as excellent as she did in front of the world stage.
Jonas Gaffud
Jonas Gaffud is the man behind the wins of Megan Young (Miss World 2013), Pia Wurtzbach (Miss Universe 2015) and Kylie Verzosa (Miss International 2016). During her Miss World run, Catriona was under the care of Jonas, who's the founder of Aces and Queens aka the premier boot camp for aspiring beauty queens in the country.
Even though she entered Binibini as an independent candidate, Jonas offered his support all throughout Catriona's journey.
Mak Tumang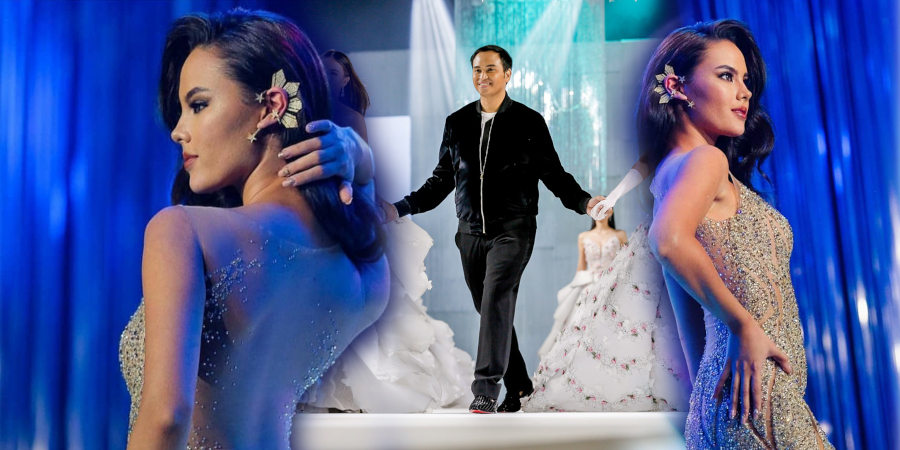 Mak Tumang is the designer of Catriona's show stopping 'Mayon' gown that she wore during the coronation night and the 'Adarna' gown she wore in the prelims. Catriona and Mak's partnership proved to be a success, as Mak was able to translate Catriona's artistic perspective on how she'd like to represent the Philippines worldwide.
Carlos Buendia Jr.

Catriona's slow mo turn and lava walk became viral sensations and has now joined the rankings of other iconic pageant walks in the history of Miss Universe. Catriona was able to do these two signature walks thanks to the help of Carlos Buendia.
Carlos helped Catriona execute perfectly the now iconic turn, which became even more iconic thanks to that windblown effect on her hair.
Jelly Eugenio

It was revealed that Catriona did her entire makeup throughout the Miss Universe competition, and we have Jelly to thank for as he was the one who trained her and gave her some tips and tricks to do her makeup well.
Asked how their working relationship was, Jelly says "We always collaborate with the looks kasi that's very important. That's key when doing makeup, it doesn't have to be one-sided."
Nicole Cordoves

Another beauty queen helped Catriona along the way; former Binibining Pilipinas Grand International Nicole Cordoves helped newly-crowned Miss Universe Catriona Gray by giving her some tips on the question and answer portion of the competition. She also gave Catriona an advice about joining the Binibini pageant.
"Alam ko kasi yung mga pinagdaanan naming mga beauty queens na you know, it's not easy. It takes a lot from the girl, and the girls have to really want it."
Brent Sales

Catriona's gorgeous locks (and that volume!) were done by seasoned hairstylist Brent Sales. Thanks to Brent's impressive hairstyling, Catriona was able to rock both straighter than straight and big curls hairstyles.
Jolo Luarca III

Catriona greatly represented the Philippines through her videos about Luzon, Visayas, and Mindanao, and how each island inspired her national costume. These videos were shot and edited by Jolo Luarca, who also shot her 'This is Me' video, which highlights her journey towards becoming Binibining Pilipinas Universe.
Jearson Demavivas

Remember that jaw-dropping national costume of Catriona? That was designed by Jearson Demavivas! Catriona's national costume became the subject of some viral memes, but it will remain as one of the most iconic national costumes to be ever donned by a Philippine representative.
Know of any more who should be on this list? Share them with us below!