Anyone who has seen 2010's The Housemaid knows that as far as films go, it's far more than just another movie about having an affair. The South Korean film, itself a remake of the 1960 film of the same name, competed in the 2010 Cannes Film Festival and won several awards in and out of Korea — including Best Director and Best Supporting Actress at the Cinemanila International Film Festival.
Ms. International 2016 Kylie Verzosa couldn't have taken on a more challenging role for her first lead actress duties. But it's not just her that made this steamy remake stand out. Let's find out just why you need to catch this film — we have 8 good reasons why.
It's a great remake

Beat for beat, shot for shot, the 2021 version is as faithful to the 2010 version as can be, minus some obvious things that needed to change about the film. If you've seen the 2010 version, there are next to no surprises here. All the appreciable differences are subtle and make for an excellent exercise in restraint and contrast.
It's more reminiscent of the typical detached affair
Where 2010 was filled with ravenous sexual fervor, the 2021 version was almost downright clinical in contrast while still remaining every bit as erotic as before. Where others would see this as a negative, the stylistic choice of having Albert Martinez's William seem so detached from Kylie's Daisy makes for a very interesting contrast. Not all affairs are all-consuming. Some are simply arrangements of convenience, and where Daisy shows affection, perhaps even love, William simply shows a stoic desire to have his needs met.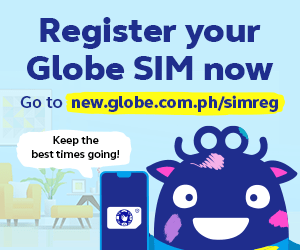 There's a bit more room for comedy

The minute you cast Alma Moreno, unintentional comedy is going to be a part of your film. Where the original version of Alma Moreno's Ester was downright sinister, this version was unintentionally funny, yet with just the right amount of edge to be one of the key antagonists in the film. It was a tightrope act that she somehow managed to pull off.
What a comeback for Albert Martinez

Albert Martinez in a lead role hasn't exactly been something we've ever said in a long while, but his performance here was aces. Behind the scenes, he was extremely careful and protective of Kylie, and this resulted in the kind of detachment we mentioned early on whenever they had their more salacious scenes.
The house itself was a character.
Finding the perfect setting for the movie must have been one of the biggest challenges for this film because just like the 2010 classic, this film needed the house to really be a living, breathing part of the cast. The piano, the chandelier, the bathtub, and yes, the living room all served as beautiful settings for some of the more visceral moments the film had to offer.
It was an exercise in slow burn.

If you were expecting this to be a sex-filled romp, then you clearly didn't pay attention to the source material. The eroticism in both films was merely a means to an end, and barely even the point, so much as the manipulation, exploitation, class struggle, and family dynamics were. This isn't your typical affair film where the affair is the most tantalizing point of the narrative. It runs so much deeper than that.
Also, slow burn. Heh. Sorry, no more spoilers here.
Jaclyn. Jose.
Jaclyn Jose's Madame Martha was given a meatier presence than her Korean counterpart, and with good reason. If you wanted a masterclass in acting both subdued and nearly hysterical, her character moments provided so much of both throughout the film.
It's a flawed almost-masterpiece – appreciate its successes and failures
When presented with a film as weighty as The Housemaid, you would think that a Filipino adaptation would prove inferior and overall a waste of time. You couldn't be more wrong with that evaluation. The 2021 version stands out in so many subtle ways and fails spectacularly in others that it's hard to objectively call either film better than the other.
If anything, watching them side by side or one after the other would enhance both films at the same time, which is quite an achievement no matter how you look at it.
You can now watch The Housemaid on Vivamax.