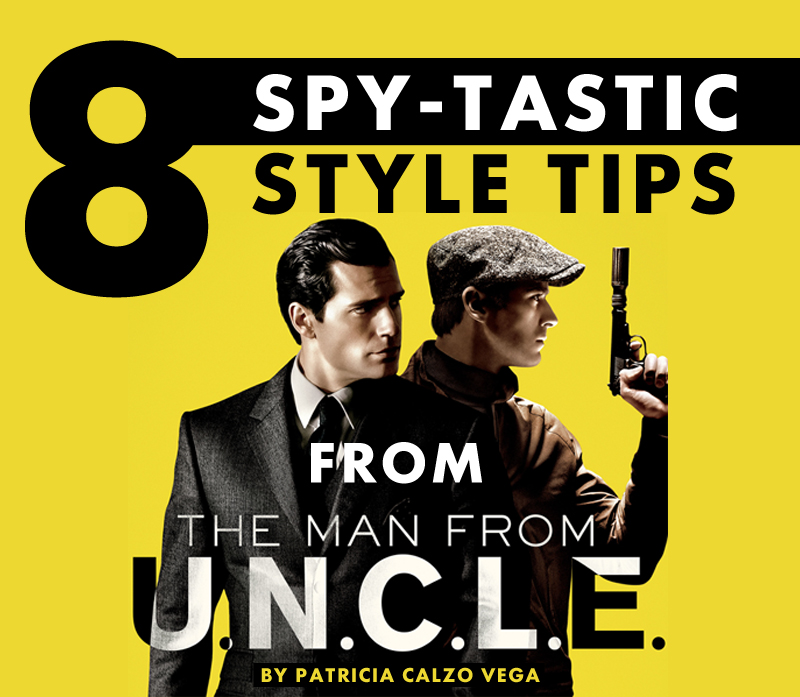 Perhaps the best thing to come out of the Cold War is our collective fascination with espionage. From James Bond to Jason Bourne, pop culture's most iconic secret agents would not have lived to see their impossible missions accomplished without the tensions and power struggles of the post-World War II geopolitical landscape. The ensuing arms race and concurrent cultural revolutions added a touch of cutting edge glamour to spy narratives.
Director Guy Ritchie (Sherlock Holmes, Snatch) fashions an origins story for the 1960s cult television series, The Man from U.N.C.L.E. But instead of rebooting the story to fit millennial sensibilities, Ritchie chooses instead to set the film firmly within its original milieu, harking back to the era's Technicolor hues and less heavy-handed approach to world-ending shenanigans.
Of course, a spy movie isn't worth its salt if it doesn't serve up a dose of aspirational fashion for the wannabe spook. We count down 8 style lessons served up by The Man from U.N.C.L.E.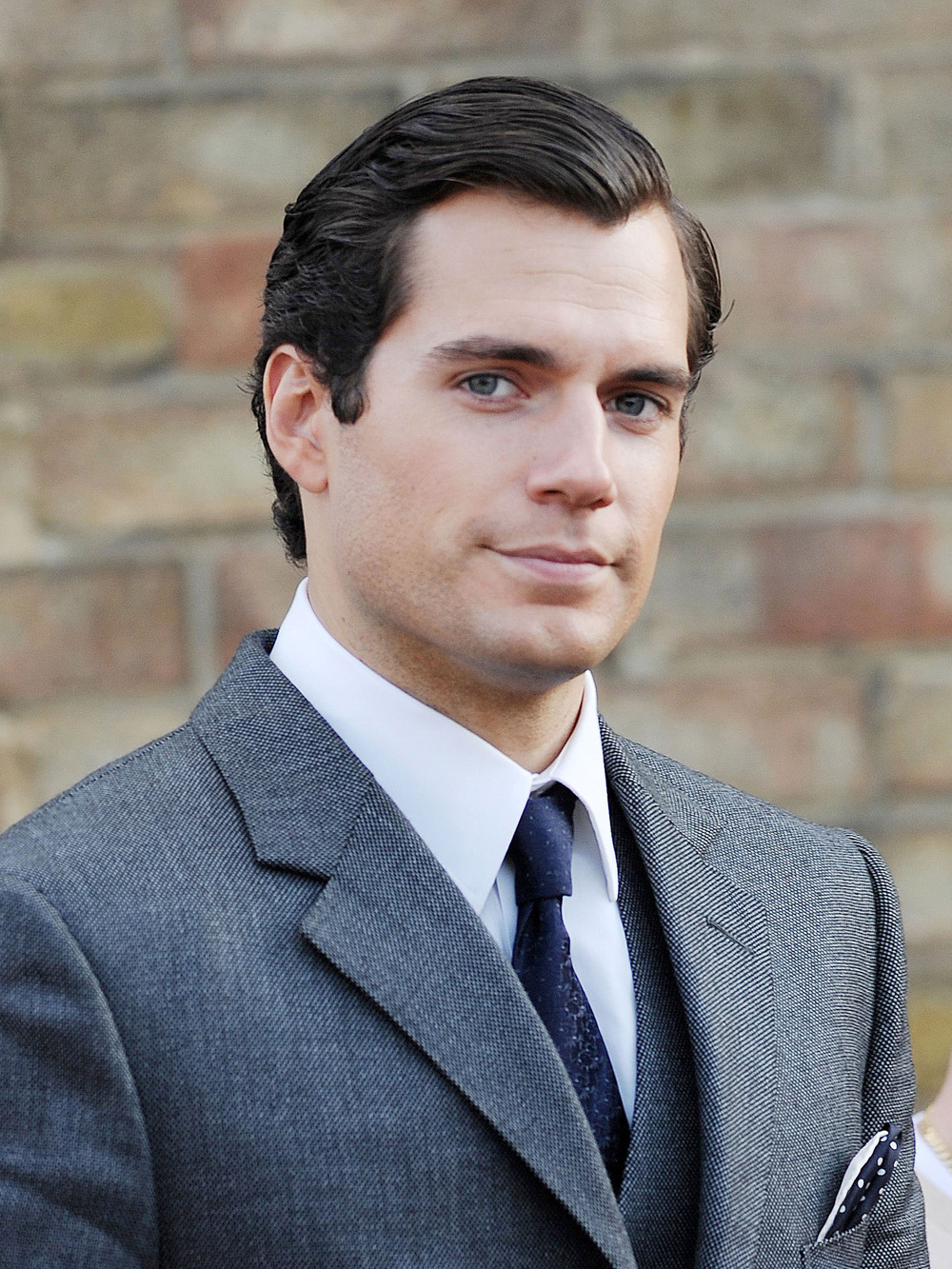 The debonair Napoleon Solo (Henry Cavill) is the CIA's most successful agent, but he's not a company man. He shows his individuality through spiffy, made-to-order-suits.
If Solo bears any resemblance to an older, more iconic spy, it's because James Bond author Ian Fleming had a hand in the creation of the original U.N.C.L.E. series, which was supposed to be a solo (all puns intended) effort before copyrights and contracts interfered.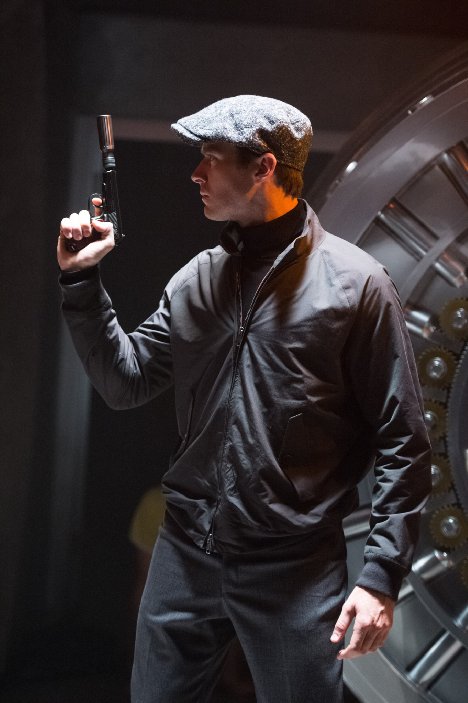 Meanwhile, KGB wunderkind Illya Kuryakin (Armie Hammer) is Solo's polar opposite: in spycraft as well as in style. His method has less flash than Solo's, but is equally efficient. This attitude is reflected in his choice of casual wear.
There's nothing basic about Kuryakin's turtleneck and bomber jacket combo—which just goes to show that '60s street fashion trumps millennial menswear's every time.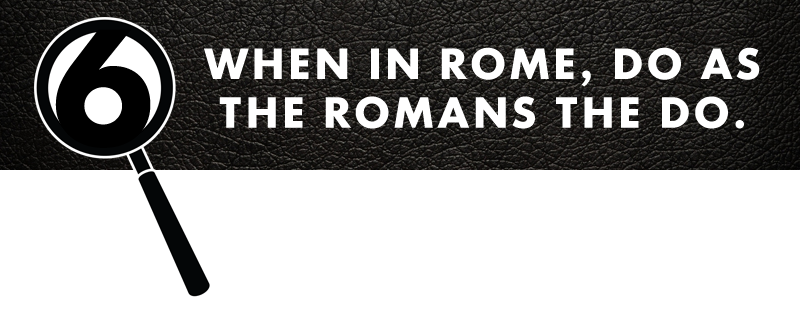 Solo and Kurkayin put aside their mutual animosity to protect Gaby Teller (Alicia Vikander), the daughter of "Hitler's favorite rocket scientist," in an attempt to suss out said scientist's whereabouts.
To do so entailed taking the girl out of East Germany and bringing her to Italy, where her father's brother resides. More than just an opportunity to reunite with her father, Teller took advantage of the mission to leave behind her drab East Germany duds and embrace la dolce vita, going for outfits decked bright colors and graphic print.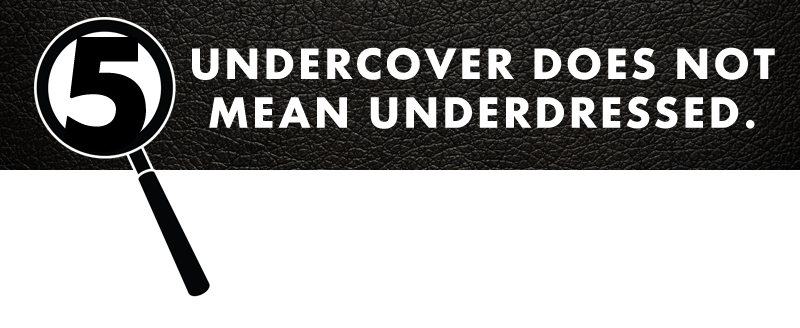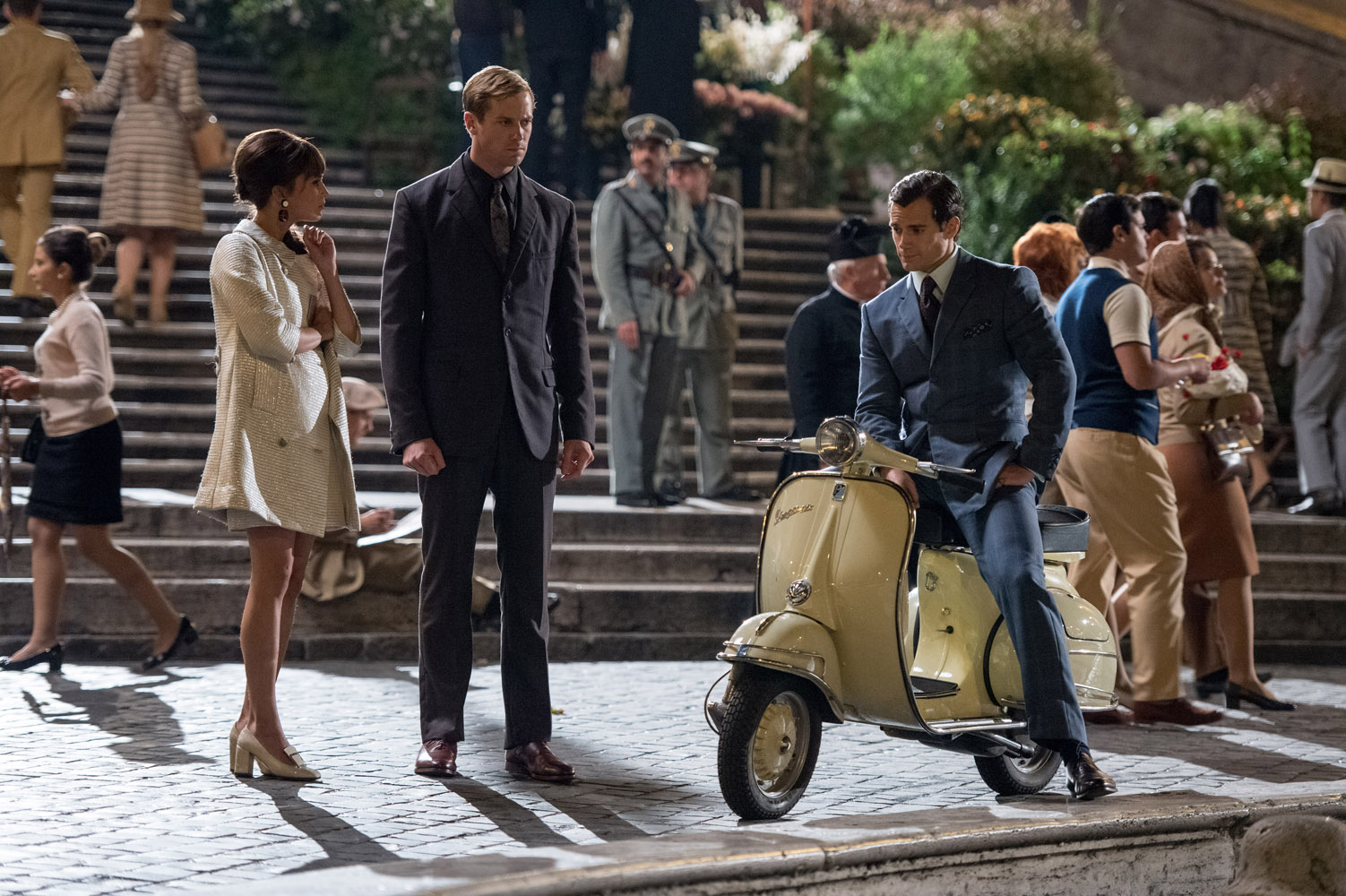 While in Italy, the unlikely trio find themselves embroiled in standard spy shenanigans: fashionably garbed and traipsing all over picturesque locales.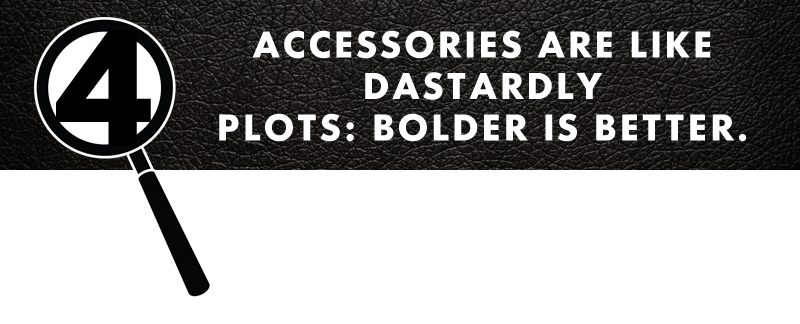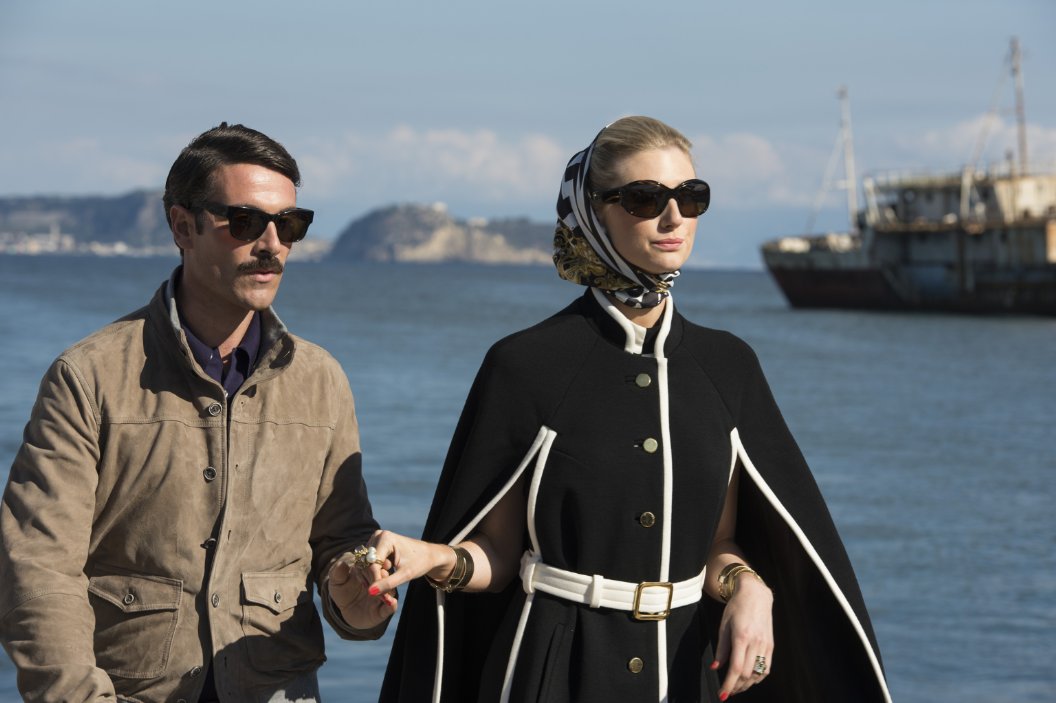 Being a villain is a tough job: not only do you have to dream outlandish schemes for world domination, you must also plan an iconic wardrobe to complement your dastardly plans. Victoria Vinciguerra (Elizabeth Debicki) has it all: striking black-and-white ensembles, showstopping jewelry, Aryan supremacist beliefs, and a mustachioed, millionaire casanova on her arm.

Hugh Grant makes an appearance as Waverly, who, in the original series, was introduced as Solo's and Kuryakin's boss at U.N.C.L.E. Grant's dapper suits and deadpan charm demonstrate that English heartthrobs, like fine wine, only get better with age.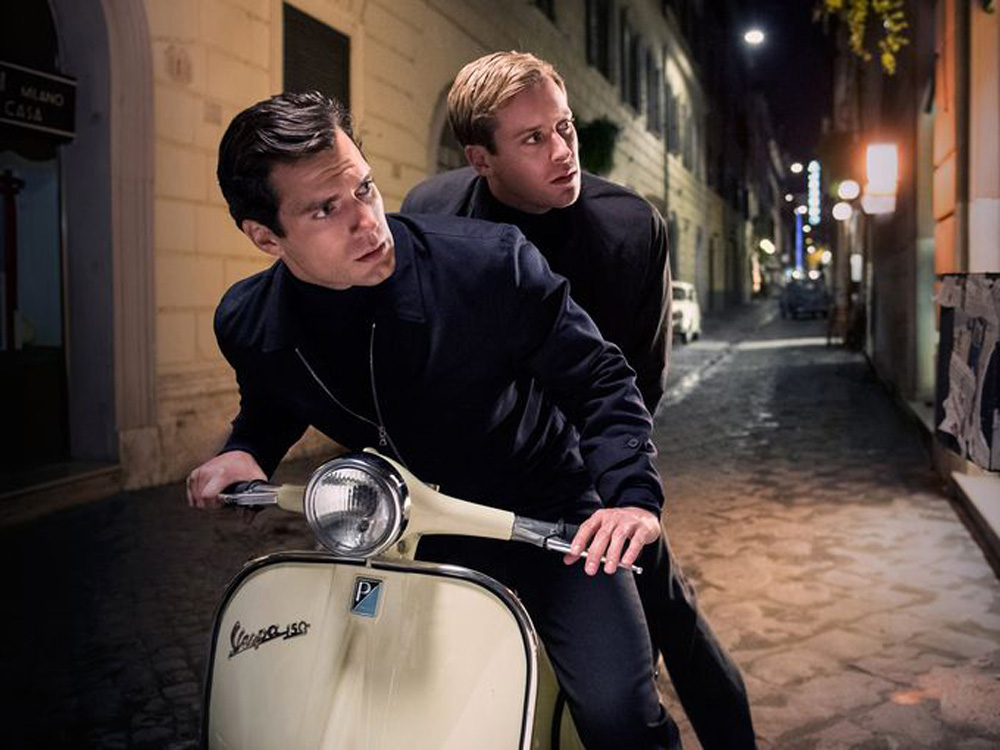 Because it's an origin story, The Man from U.N.C.L.E. focuses on how Solo and Kuryakin learn to work together as a team. Their fashion choices chronicle this transition and the action sequences that show their best collaborative work are also the scenes where they wear similar outfits.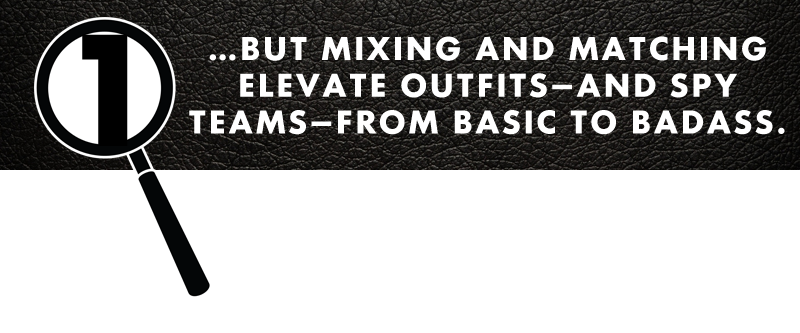 Because The Man from U.N.C.L.E. is not—despite what the title may lead you to believe—a one-man operation, the movie celebrates each agent's idiosyncracies, and in its funniest moments, as well as the quintessential team assembly scene, cast members are dressed in their character's distinctive style.
Indeed, the movie's tone and sentiment was best expressed in an earlier scene, where Illya Kuryakin and Napoleon Solo argue over the finer points of couture. It doesn't have to match, one says. They were talking about fashion, but we know from experience, that the sentiment applies to friendships as well.

The Man from U.N.C.L.E. is now showing in theaters nationwide.
(All photos c/o Warner Bros. Pictures unless otherwise specified.)