Pinoys love their food. And as true lovers of food, we do not discriminate: We enjoy the finest cuisines from all over the world. One such cuisine we definitely love and enjoy is Italian. Who doesn't love pasta and steaks? Here in our country, there are numerous Italian themed restos that give us a taste of what it's like to dine in Italy.
Alas, not all Italian establishments are created equal. For us to be able to enjoy an authentic Italian dining experience, we list down 8 things an Italian steakhouse must have for our dining to be cosa vera (the real thing):
Steaks, Sides, and Everything Italian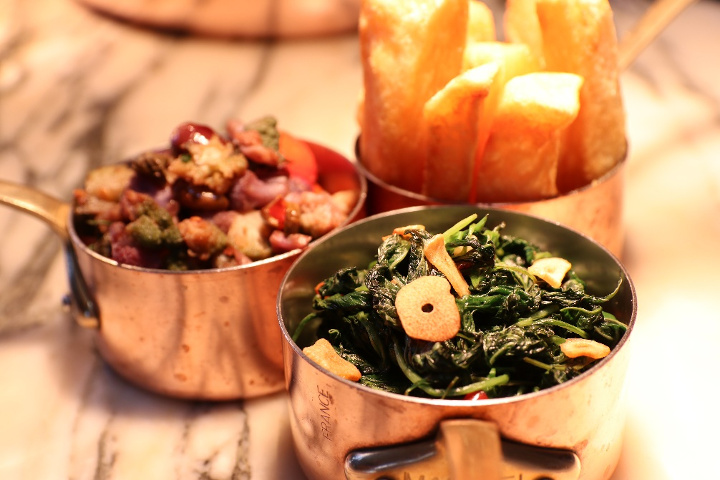 Of course, we love meat! But a good Italian steakhouse must also be able to serve us Italian-inspired sides, such as the ones pictured above: Cauliflower Puttanesca, Wilted Spinach with shallot and butter, and the Duck-fat-fried Potato Chips with sea salt and thyme.
Modern Twists to Classics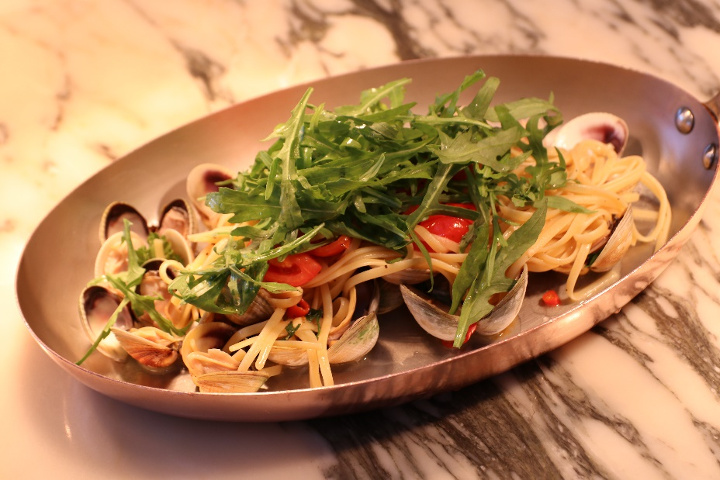 Finestra's Linguine: New Zealand clams, Italian cherry tomatoes, with garlic and chili
As much as we love the classics, we won't mind new twists to our favorites. We like our food to be exciting: good food does not have to be boring, after all.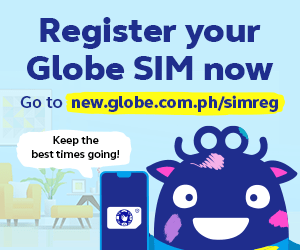 Vibrant Service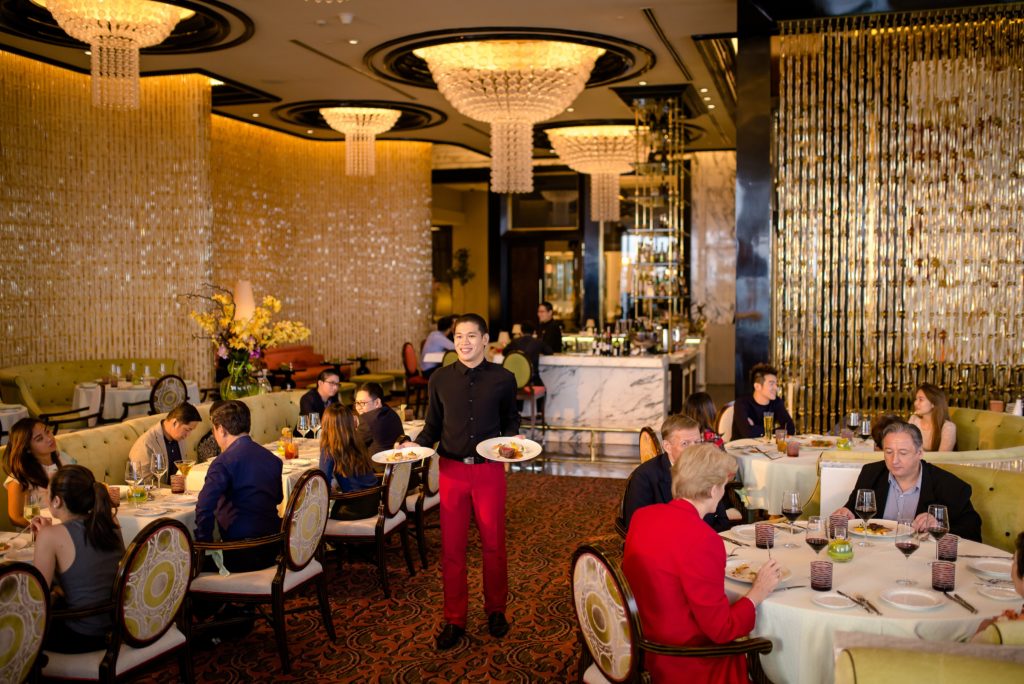 Excellent service is required across the board; it should come as a standard in every establishment. After all, nothing can be more pleasurable than being served delicious food with a smile and having all our needs attended to promptly. Solaire was given the Forbes Five-Star Awards for just that. The award is only given to resort hotels that pass Forbes' rigorous standards "that focus on graciousness, thoughtfulness and personalized service".*
*Forbes Travel Guide
Ambiance
We want the vibe to exude classy and luxurious while savoring our Italian feast. Paying extra is not an issue when we want to feel that bit of extravagance to go with our fine dining experience.
Individual and Sharing Service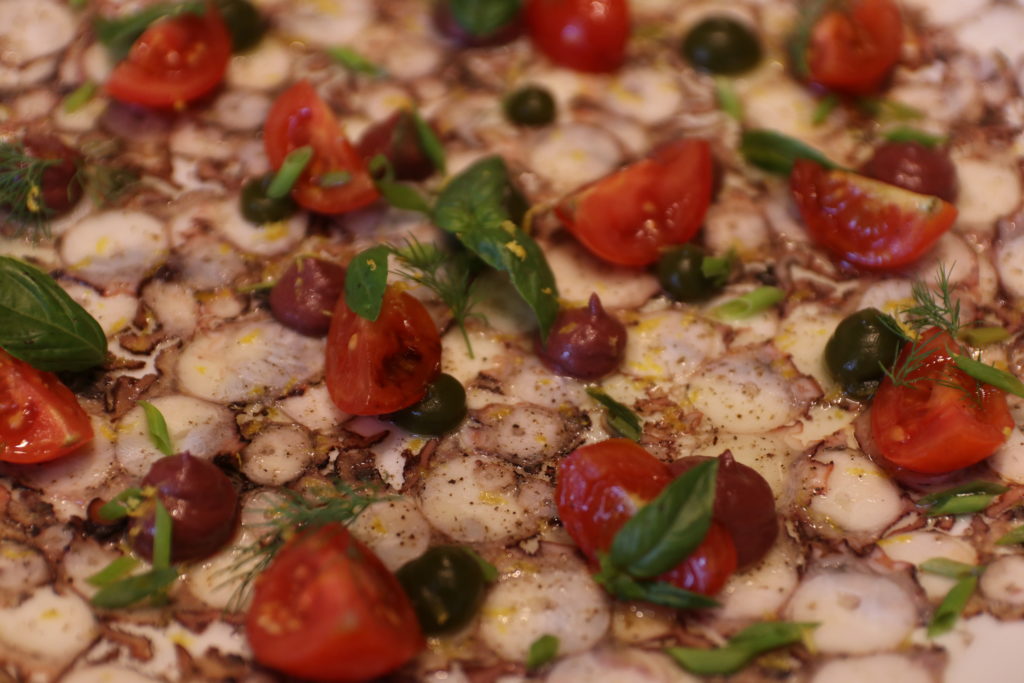 While it's fun dining with friends and loved ones, there are times when we want to treat ourselves and dine alone. Finestra is a great Italian restaurant with a variety of dishes that can cater to both individuals and groups. The Octopus Carpaccio pictured above (octopus carpaccio, cherry tomatoes, olives, spring onion,  basil, ligurian extra virgin olive oil, drizzled with Amalfi lemon zest–oh my!) is good enough for sharing or indulging one's self on.
Authentic Italian Ingredients
For us to truly enjoy authentic Italian dining, we require no less than Italian ingredients to be used in our food. No substitutes.
Fun Dining
We want a place where we can let our hair down and enjoy the company of others without raising some eyebrows. After all, it is inherent in us Pinoys to have fun in everything we do, and that includes enjoying fine dining!
Premium Meat Selections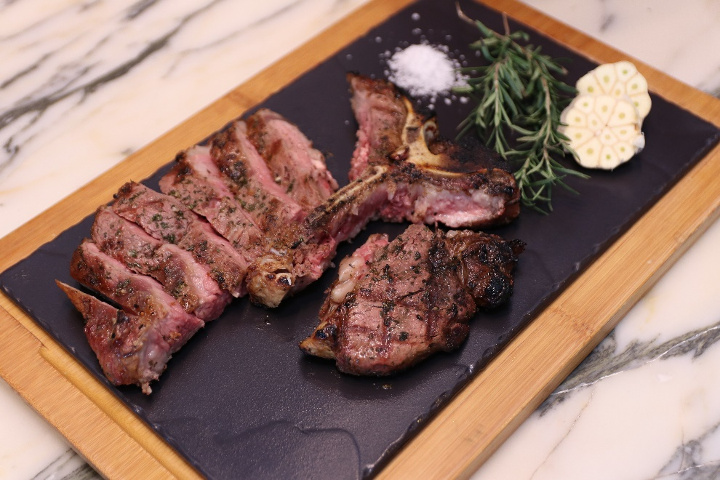 Most Italian restaurants only feature beef. It is a steakhouse after all. But we would not mind a restaurant that offers the full premium meat selection: Premium cuts of Australian Blackmore, US Snake River Farms wagyu beef, Australian grass-fed lamb, Chilean sea bass, tiger lobsters and more. There must be something for everyone!
Thankfully, there exists an Italian restaurant that has all these!
For an authentic Italian dining experience, go to Finestra Italian Steakhouse at the Solaire Resort and Casino! Finestra puts a modern twist to a classic steakhouse and is the first Italian steakhouse that offers its customers multiple meat selections. Check out their Gueridon service, where some dishes are prepared on a moveable trolley and presented to guests at their table for a fun and interactive experience.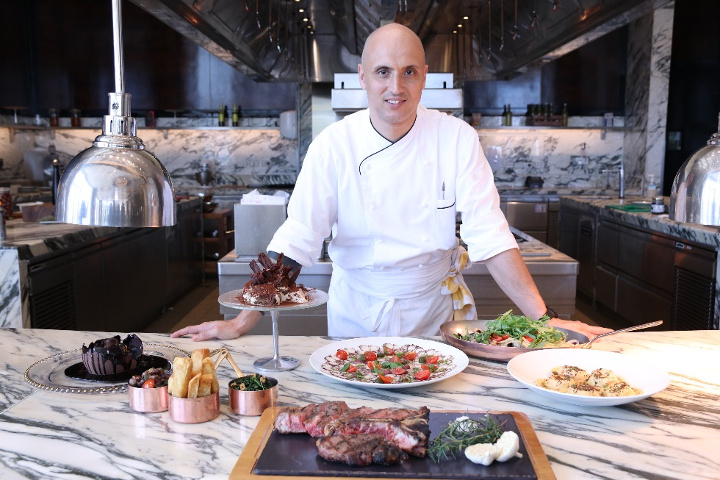 To start your authentic Italian dining experience, book a table at Finestra today!