If you're reading this, then the full season one of Netflix's newest original fantasy epic has just dropped and is available for streaming.
Billed as Netflix's answer to the entertainment vacuum left by the wrapping up of Game of Thrones' final season, select media were treated to a screening of the pilot episode, titled "The End's Beginning," written by showrunner Lauren Schmidt Hissrich.
Off the bat I'll say that from the first episode, the show not only looks fantastic with great lighting and visual tone, but it's also excellently cast and very well paced.
Starring Henry Cavill (Man of Steel) as Geralt of Rivia, Freya Allan (War of the Worlds) as Princess Ciri, and Anya Chalotra (Sherwood) as the sorceress Yennefer of Vengerberg, this is the kind of meat and potatoes pulp-fantasy that would appeal not just to GoT fans, but also the normals who wouldn't usually go see a sword and sorcery epic but are really curious what Henry Cavill—this age's Superman—has been up to after taking off the spandex costume.
Welcome to The Continent: The Brutal World of Netflix's 'The Witcher' According to Henry Cavill
Welcome to The Continent: The Brutal World of Netflix's 'The Witcher' According to Henry Cavill
Karl R. De Mesa | Dec 16, 2019
If you're worried about cred, Polish author Andrej Sapkowski is also fully on board as a creative consultant. His input with CD Projekt Red's award-winning videogames series was said to be invaluable.
Here are our initial thoughts on that first, bloody damn good episode that kicks off Netflix's The Witcher.
Expect cool monsters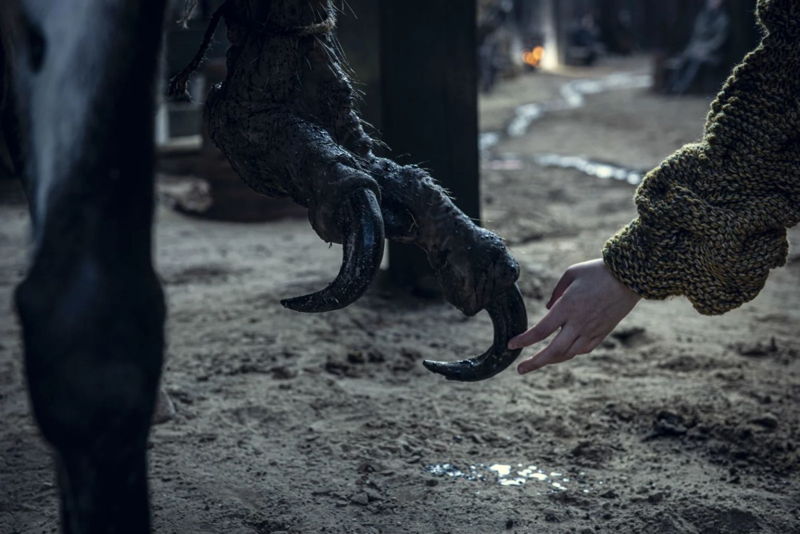 Geralt of Rivia, sullen of disposition and deadly with his combat skills, is a monster hunter who prefers the solitary life. Episode 1 establishes that right away, when it opens with Geralt doing battle sans any back-up with what looks like a mutated cross between an arachnid and a human: the Kikimora, a monster of Polish mythology.
So far, so very kick-ass. And there will be further gnarly monsters from Czech and Polish mythology to deal with later, before the episode is over.
Insanely good swordplay
Fight choreographer Vladimir Furdik also worked on
Skyfall
and
Game of Thrones
and it looks like he was given free rein to design the explosive and spinning sword style that Geralt excels at. Some moves are almost straight out of the video games.
The first fight scene with sword versus sword is bloody insane in its explosiveness and violence. Furdik also had nothing but praise for the muscled up Henry Cavill in a media interview:  "He is excellent, without him they wouldn't be able to do it, I can guarantee that. I don't know any actors who are that good with a sword and fight scenes overall as Henry is. I have never met anyone who could learn fight choreography [for a scene] in two hours."
Better caliber of action than Game of Thrones? Maybe! Furdik's response: "When it comes to our action scenes I can vouch for their quality and from what I have seen of the actual footage they are very good."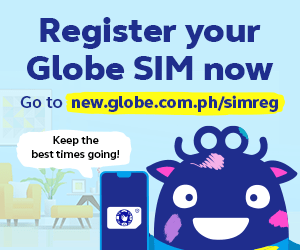 Gorgeous visuals and costumes
Costume designer Tim Aslam, who worked on the pirate drama series
Black Sails
and
Les Miserables
, certainly looks like he knocked it out of the park with the looks for Yennefer of Vengerberg and the Nilfgaardian army in particular, even outfitting Geralt with what looks like very apt and functional leather and plate armor—perfect for an itinerant monster hunter for hire.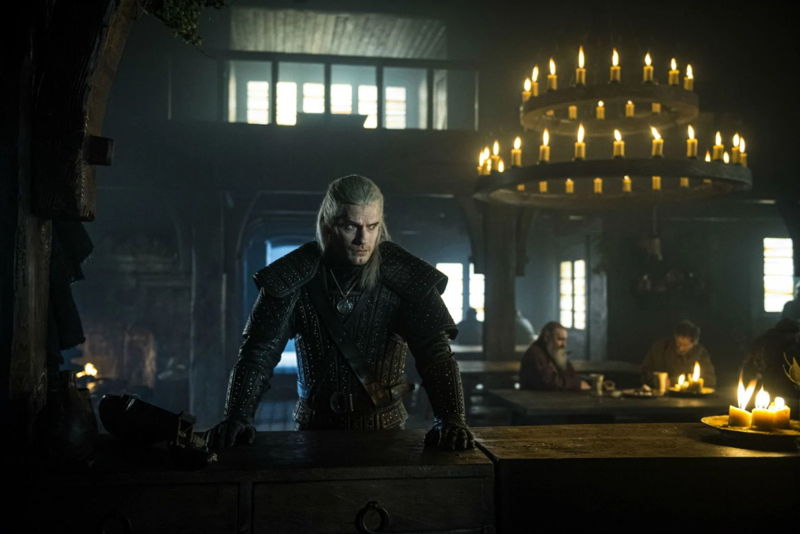 And as for the visuals, the cinematography and the camera work that changes from the battlefield to the quiet politics within the castle excellently sets up the varying moods that cues us in to the episode's timelines. There are some plot surprises that the visuals will clue you in with, but that's a good discovery for actual viewing.
Medieval intrigue
Pilot writer and showrunner Lauren Schmidt Hissrich brings the intrigue and medieval politics of The Continent to life with her deftly written script.
Having produced two Marvel shows for Netflix, including Daredevil and The Defenders miniseries, she's also showing that she can handle the demands of fantasy storytelling since she's been a big fan of the books by Sapkowski. Those screenwriting chops honed from her early days on The West Wing must also be coming in handy.
Sorcery, dark and powerful
Aside from the beautifully savage swordfights, the world of
The Witcher
also features plenty of magic and sorcery—with a good bit of those falling under the dark and unnatural category. While we have yet to meet the powerful sorceress Yennefer of Vengerberg, in the pilot we are introduced to the scheming wizard of Blaviken named Stregobor (Lars Mikkelsen).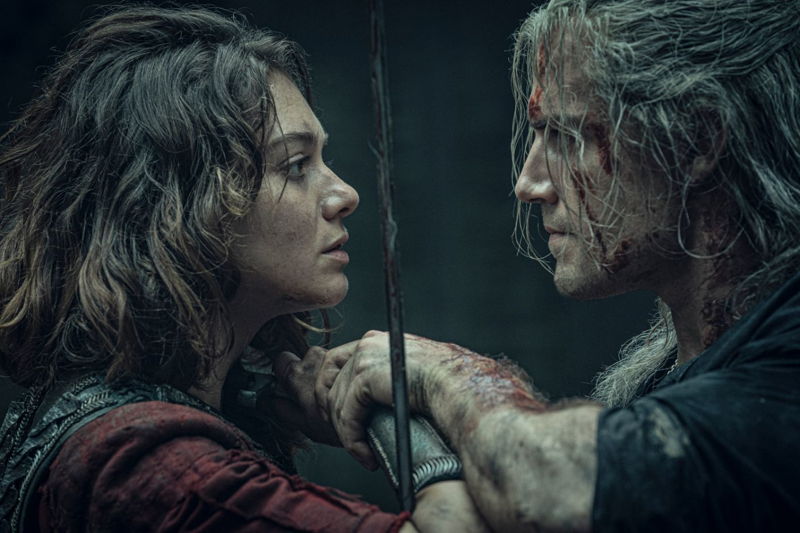 And who is the seductive, mysterious, and ill-born Princess Renfri (Emma Appleton) that's trying to negotiate a contract with Geralt?
What happened at Blaviken?
In the pilot we are also shown the events in the town of Blaviken, a turning point in Geralt's story as he is famously known for his exploits here in the books, the videogames, and the Netflix trailers as "The Butcher of Blaviken."
What brought him to that point, who were the parties acting to spur him to violence, and what are the motives and conditions that led to the slaughter?
Meet Princess Ciri, Lion Cub of Cintra
In the Kingdom of Cintra, the destiny of the young Princess Ciri is being carved right out of her hands by the conflict that would later become known as the First Nilfgaard War. Her fate and her kingdom's fortune hang in the balance. Will Cintra survive?
Young ingénue Freya Allan inhabits the vulnerability and new found powers of the ill-fated Princess Ciri, who must find the strength to survive and later try to reclaim her throne, even as her dying grandmother, Cintra's queen, exhorted her to "Find Geralt of Rivia, he is your destiny."
It's not easy being a witcher
Witchers in the world of The Continent are a shunned and despised class and profession.
They're a cross between necessary outsider and untouchable. Townspeople may turn to Geralt and hire him out of desperation to execute the latest monster harassing them and their lands, but they wouldn't hesitate to shun him once said job is over, pelting him with rocks and vegetables for his troubles.
So far, not the kind of heroic thanks you'd expect form a populace grateful to be rescued.
Showrunner Lauren Hissrich was forthcoming about building up the drama around a witcher's place in that kind of hardscrabble medieval society at the Asia Pacific launch presser, held at the Conrad Hotel in Pasay City last December 12.
"Geralt's journey is mostly about loneliness at the beginning, a lot of being outside," she said. "We really wanted to build up The Continent for what it is and the people that are in it, the politics, and the society. Where do witchers fit into that?"
Cavill breathes life into the gruff and ready Geralt with the kind of thespian skills that he's put into portraying Superman in 2013's Man of Steel and ordinary Greek fighting man Theseus in 2011's flawed yet visually striking Immortals.
In fact, what's surprising is how far from jaded Geralt is as a person, given how he's treated by normal folk and nobility. Cavill's White Wolf is charming and deadly, distant and reluctantly humane. I for one look forward to the arc that develops this character into the epic anti-hero of pulp fantasy that he is sure to become as the season progresses.
Meantime Netflix has already ordered a second season for this series and will start filming in February 2020. Early season renewals like this are rare for Netflix and it shows how much trust they put into the cast and showrunner.
Better than Game of Thrones? Looks promising, very promising.
Netflix's "The Witcher" is now streaming in full. Watch it here.