These Big Pop Culture Moments Happened 10 Years Ago
Jan 10, 2019 &nbsp • &nbsp Therese Aseoche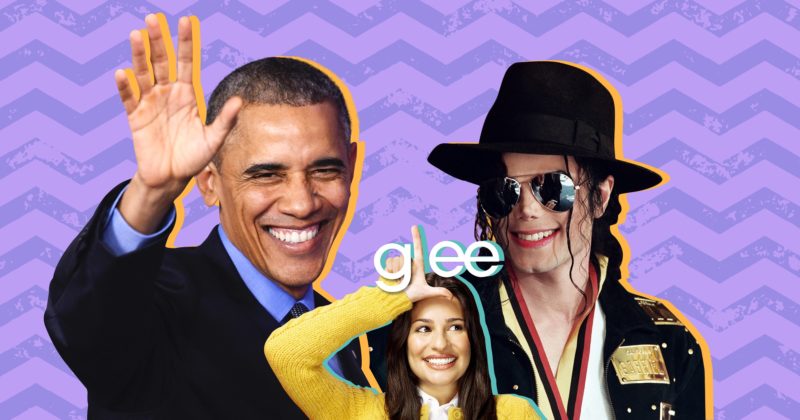 It's been a decade since 2009, which had been a year full of iconic moments both good and bad. We've listed down 8 of the biggest highlights from that year which have left the whole world shookt. Which of these do you remember?
Susan Boyle blew the audience away
Susan Boyle "Dreamed a Dream" and brought the audience and judges of Britain's Got Talent to tears. It also had been one of the only few good things that happened to reality television!
Beyoncé made an anthem for all single ladies out there
2009 was also the year when Queen Bey released "Single Ladies (Put A Ring On It)" and shook the world with amazing dance moves. And, of course, along with this came the beginning of today's infamous feud:
Kanye West told Taylor Swift "I'mma let you finish, but…"
During the VMAs in late 2009, Kanye West made history for interrupting Taylor Swift mid-acceptance speech for Best Female Video, declaring that Beyoncé had "one of the best music videos of all time." The two never really resolved their beef since.
The Death of Michael Jackson
It's been 10 years since King of Pop Michael Jackson passed away suddenly in his LA home. His movie, This is It, which captured rehearsals and preparations made for Jackson's concert series of the same name that had been scheduled to start a few weeks before his death, was released three months after.
Obama becomes USA's first black president
Barack Obama likewise made history as the very first African-American man to be sworn into presidency in the United States of America, marking 2009 as the beginning of "a new era of responsibility."
Oh, what we'd give to take us back to 10 years ago when the US president wasn't a chauvinistic, bigoted, sexist man who can't seem to get off Twitter.
Up made everyone cry during the first 15 minutes
Nope, still not over it.
The launch of FarmVille on Facebook
A.K.A. the big reason why everyone started a Facebook account in the first place.
Glee and Modern Family aired their first episodes
And our lives have never been the same since.
Feeling old? Let us know what you think in the comments section below!