These Stylish Bags from Local Brands Will Upgrade Your Daily OOTD Game
Nov 20, 2019 &nbsp • &nbsp Kyzia Maramara
A good bag is like a trusty companion. Therefore we must have the greatest standards when shopping for a new bag. It should be able to match our OOTD, no matter what bizarre patterns or colors we choose to wear; it should be functional featuring, compartments for all the stuff we need to lug around daily; and it gets bonus points if we're helping fellow Filipinos in the process.
We've rounded up 8 of the best brands to get your stylish, functional, and proudly local-made bags from. Take your pick:
Doughnut Philippines
Established in 2007, Doughnut Philippines produces quality, stylish, and functional bags perfect for anyone's everyday use. Their designs range from backpacks, shoulder bags, and belt bags that come in all sorts of sizes. Their bestselling Macaroon Bag has small cross body bag version that's super cute and their Seattle Belt Bag is just what every millennial hipster needs.
Shop their products online here.
Zero Gravity
Blackout Galaxy Messenger Bag, Php 2050
With a goal to produce bags to use for daily commutes to school, Zero Gravity was born in 2012. Fast forward to 2019, their line of bags is growing. And not only are they appreciated by students but they've also become a favorite of young professionals. They have tote bags and backpacks, rucksacks, messenger bags, and weekender bags that are all fan-favorites. Make sure you watch out for when they re-stock because they sell out fast!
Shop their products online here.
Akaba
Alumno Dos Backpack – Maroon Ramit, Php 2800
Akaba Philippines creates bags in local handwoven fashion using local materials, designs, and even weavers which all contribute to promoting Filipino culture around the world. Each piece in their catalog has a story to tell from the weave design it boasts. There are designs that feature the Tinalak weave of the T'boli women from Southern Mindanao, patterns handwoven by Maranao weavers from Marawi, and even designs from Oriental Mindoro handwoven in Hanunuo Mangayan tradition (pictured above).
Shop their products online or find Akaba stores and retail partners.
8 Locally-Designed Backpack Styles for Every Traveler
8 Locally-Designed Backpack Styles for Every Traveler
Patti Sunio | Aug 01, 2017
Locals PH
Mendiola Leather Messenger Bag, Php 2350
Locals PH is an online shop that offer stylish polos and bags for men. Their bestselling Mendiola Leather Messenger Bag is made of 100% water-resistant vegan leather and it's recently been restocked. Check out their Instagram account for their other messenger bags, shoulder bags, and backpack designs!
Straightforward
Resilient Fiber Companion Backpack (Black), Php 1,799
Straightforward's backpack features compartments for your water bottle, 14-inch laptop, passport, pens, keys, and more. So if you're traveling half-way across the city just to get to a meeting or you need to rush to another building for a class, everything you have can fit inside and more! Straightforward also has a great line of apparel and footwear for men and women that won't break your bank.
Shop their products online or visit their stores in the metro.
The Venture Pack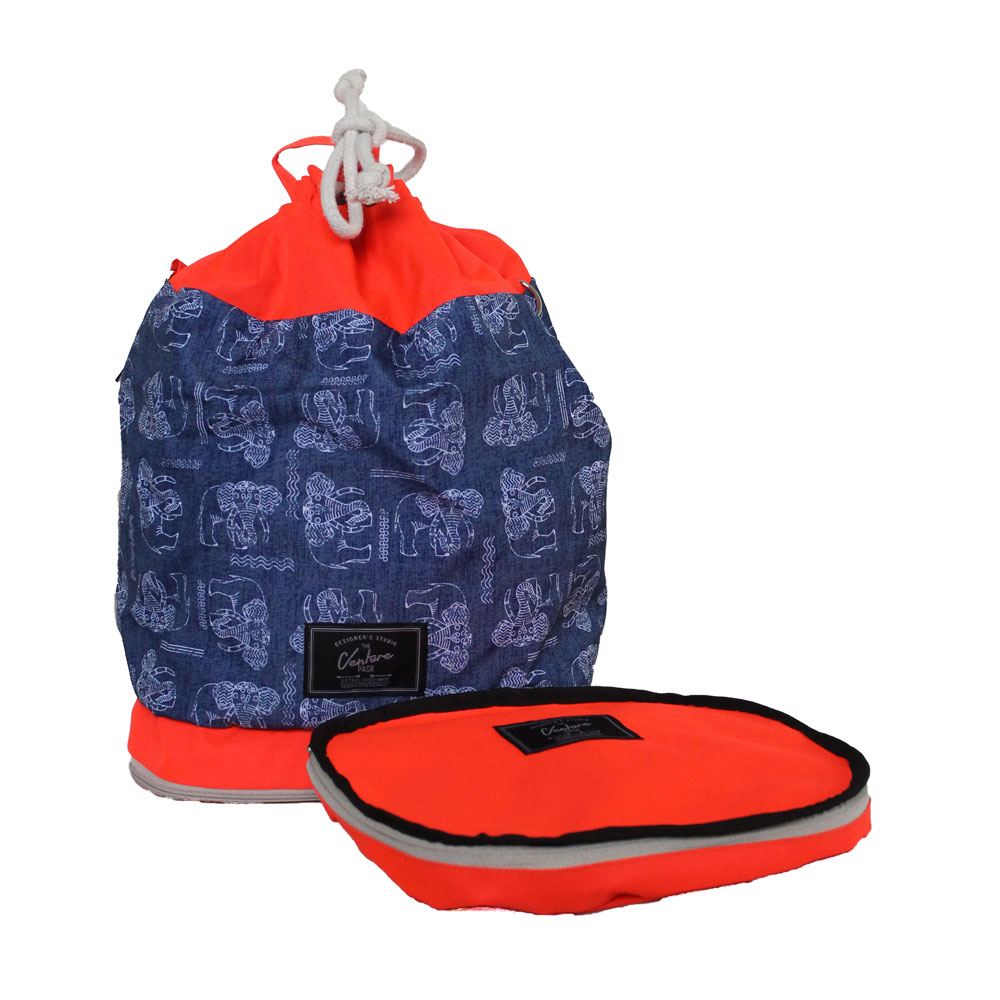 Royal Elephant 3-Way Foldable Bucket Bag, Php 1650
The Venture Pack bags are made of 100% polyester, they also come in bright, colorful, and patterned designs making for an instant pick-me-up. You can choose from multi-purpose duffle bags, fold and go backpacks perfect for traveling, sling bags, and even travel accessories set. Their bestselling water-resistant Bucket Bag can be used in three ways: backpack, shoulder bag, or body bag. It even has a bottom compartment!
Shop their products online here.
Big Bag Wolf
LUNAR in Grey (3 in 1 Wild Bag), Php 2,500
For every 1 purchase of a bag from Big Bag Wolf, the brand promises to plant 5 trees as part of their sustainability mission and partnership with local organization Partners for Forest Project. Big Bag Wolf bags are 100% proudly handmade in the Philippines. Some of their bags are famous for being 'wild sized' or really huge which make sit suitable for traveling.
Shop their products online here.
Nomadic Tendencies
Camden Tote in Grey, Php 3,100
Nomadic Tendencies offer nylon and canvas tote bags, backpacks, fanny packs, and roll-top backpacks that come in either neutral or camouflage colors so it can always go with your daily OOTDs. You can never go wrong using this for school or for the office, or even during out-of-town trips with the barkada!
Shop their products online here.
Know any other great local brands for bags? Share them with us below!