When you hit your early 20s, earning income and finally entering "legit adulthood," you start doing all these things you've never done before. You take solo flights. You take up weekend classes. You start hitting the gym after work. You call it #Adulting, as though the true mark of your post-college life is successfully getting off your ass for something other than exams and barkada walwalans.
You also become more conscious of your appearance now that pambahay outfits and eyebags have retired from being fashion statements. As you scroll through your social media feed and see photos of your friends at the gym or doing some exercise you didn't know existed, you immediately jump into the bandwagon from fear of missing out.
Okay, I'll admit. These are exactly what I felt before I decided to try out spinning classes. A friend told me all about it and invited me to sign up for a session after work. Out of fear that I'd gain weight if I don't find an evening workout that worked for me, I decided to give it a shot. And here are the things I learned after trying it for the first time:
8. You don't just sit there and spin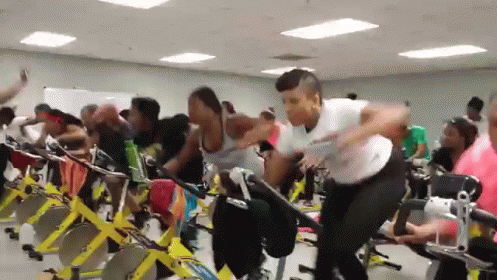 Contrary to what you might think, you don't just sit on a stationary bike and spin for 45 minutes. You also get to lift dumbbells, do push-ups, and tone your core with the trainer's choreography while spinning.
7. 45 minutes is a long time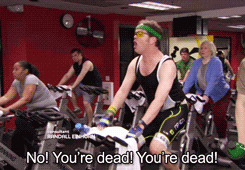 You think that you're not getting your money's worth with a workout that doesn't even reach the standard 1 hour, but trust me, 45 minutes is already a long time. Once the pace starts to overwhelm you midway, you'll be asking yourself: "When will this torture end?!"
6. You should never do more than you are able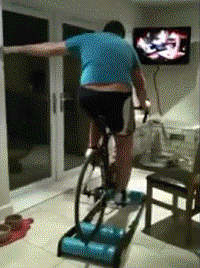 For first-timers, you shouldn't push yourself too much. Don't force yourself to catch up to the trainer's pace and follow their choreography. You should know your body best, so when you feel like you've reached your limit, don't be afraid to sit back down on the saddle and just take it easy.
5. You can do it alone without feeling lonely
Since it's a group workout, you won't feel lonely (if that's what usually discourages you from hitting the gym alone) but at the same time you're not interacting with other people which makes it feel like you're working out on your own.
4. It's great for those who always feel conscious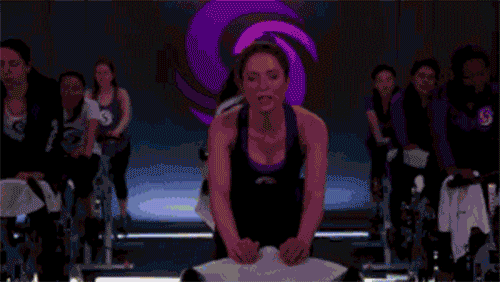 There are those who don't feel confident around other people when working out. Spinning classes are a great choice for those people because you know no one has their eyes on you—not even bystanders or idlers. Everyone's minding their own workout in a private dimly lit room so you have no reason to be conscious about your body at all.
3. You need to find an instructor whose choreography suits you best
Every instructor is different and you need to find "the right one" for you. Some instructors will have bad music taste, others might be too intense, and others might be too talkative. Each indoor cycling studio is different too, with their own vibe and philosophies. It might seem too bothersome to have to go through unsatisfactory experiences to find the one you'd stick to, but it's worth it if you want to stay pumped and motivated every time.
2. Every peso is worth it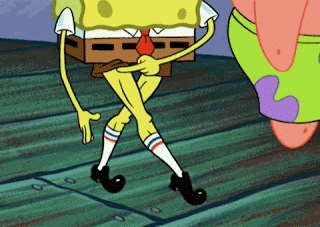 Indoor cycling isn't the cheapest of workout options. But with the environment, the perks, and the way it makes you feel more fit after every session, you'll see that you get what you pay for.
1. You always leave with a good mood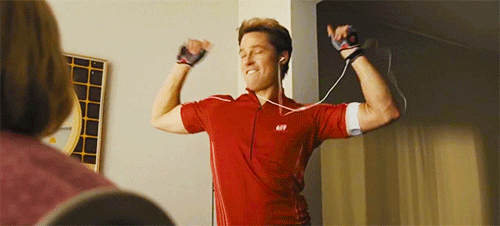 You'll feel tired and your legs will go numb once you hop off that bike, but you'll always feel refreshed, revitalized, and happy. Not even joking on that last one! It's impossible to get bad vibes from an awesome 45-minute playlist, a motivating instructor, and a sort-of-chill environment.
What are your thoughts about trying this new workout? Tell us your thoughts below!
Read other fitness related articles here:
Our Nifty Guide on Gyms around Quezon City
Pre-workout Rituals for Instant Energy
8 Apps to Help You Achieve Your Fitness Goals