The 8 Things You Missed at The Game Awards
By Matthew Arcilla

Given that 9 p.m. Eastern Time is 10 a.m. here in the Philippines, it's quite likely you were at work when The Game Awards was livestreamed from The Microsoft Theater at Los Angeles. The two hour program was a mix of promotional marketing, awkward musical performances and of course, awards.
All this to celebrate the fastest growing entertainment industry in the world. Once again, The Game Awards was hosted by veteran video game presenter and journalist Geoff Keighley, who also serves as the show's producer. Here are some of the best things you might have missed.
8. The Legend of Zelda exclusive gameplay.
For all the shade that developers like Blizzard, id Software and Square Enix get for their long gestating projects, Nintendo is just as guilty! Fans have been waiting for half a decade now for the next Legend of Zelda, and we finally got more gameplay footage at the show. Looks great, but it's too bad presenters Bill Trinen and Nate Bihldorff felt a little awkward delivering the goods.
7. The DOOM Soundtrack performed live.
id Software really stuck to its guns this year with Doom. It had an engaging campaign devoid of pretension, a straight up muscular intensity unfettered by RPG mechanics and progression unlocks and a wicked soundtrack that harkens back to Bobby Prince's original Doom score. Composer Mick Gordon, together with Sascha Dickiyan and Matt Halpern turned in an intense live delivery.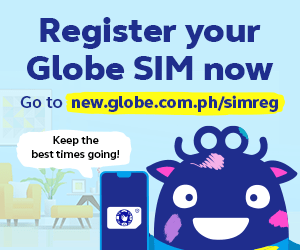 6. Peter Moore and Boogie2988
The Trending Gamer Award is one of those moments where the spotlight is on fans and gamers, and this time it went to Boogie2988 or Steven Jay Williams. We can't imagine Peter Moore spends a lot of time on YouTube, but it's clear he struggled next to the guy best known for 'Francis' a lisping raging caricature of frustrated gamers. "I've seen you in front of a microphone," Moore joked awkwardly.
5. Death Stranding gives Konami the finger.
Death Stranding is going to be utterly bonkers, just as you'd expect from Hideo Kojima, the creator of the very weird Metal Gear games. A new trailer serves as a reminder of that, but the real highlights? Confirmation that Mads Mikkelsen is in it, as well as filmmaker Guillermo Del Toro. It's a big middle finger to Konami, as Del Toro was working with Kojima before his unfriendly split from Konami. Don't believe us? Here's the tweet that proves it:
FUCK KONAMI https://t.co/YRl5uXQlO6

— Guillermo del Toro (@RealGDT) December 2, 2016