This Laptop Will Help You Achieve So Much More
Apr 30, 2020 &nbsp • &nbsp 8List Editor
We spend hours upon hours of our time in front of screens — maybe in the office for a meeting, in the cafe to work, in school to attend class, or just at home to watch movies — but only a small percentage of that time is actually productive. So how can we turn all the time we spend mindlessly staring at our devices into something more worthwhile?
Having the right tools helps. Whether you're a student or a professional working different jobs and side hustles, you can show the world what you're truly capable of when you're equipped with the perfect tool. The HP Pavilion x360 promises to be an all-in-one laptop that can help you unleash your full potential. But there are so many things to consider when you're looking for that perfect tool, from the performance and longevity to the weight and flexibility. Here are some questions you should ask yourself when choosing a laptop.
Is it versatile enough for your needs?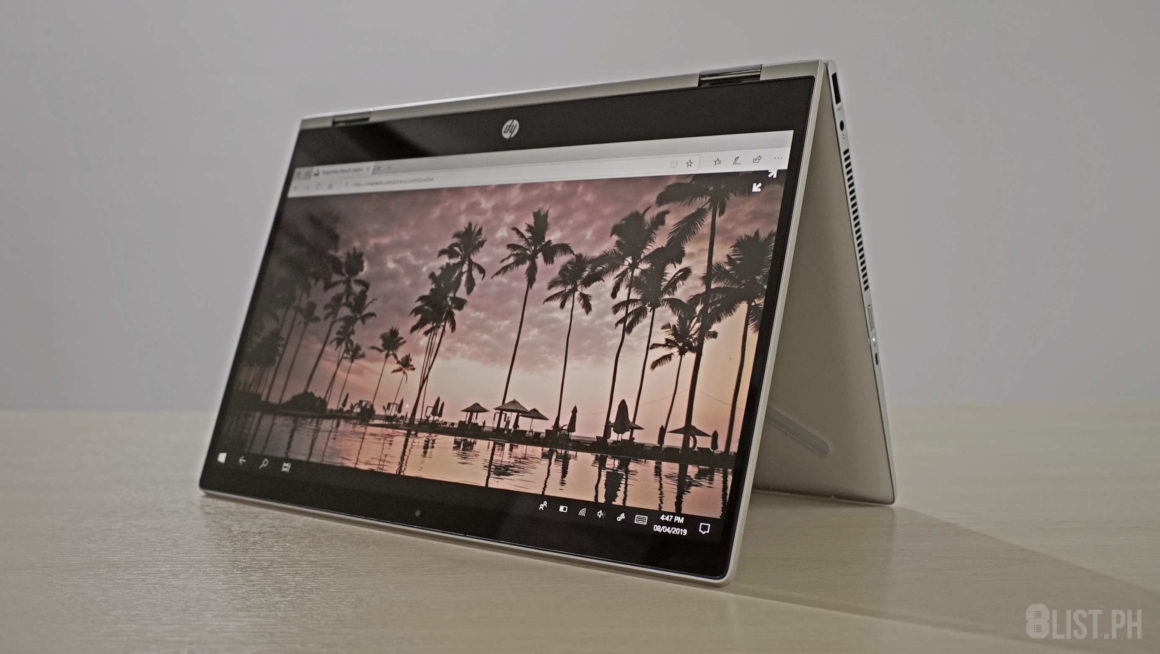 Have you been eyeing that tablet for months now, but you think you need to prioritize getting a laptop? Or is it the other way round? The HP Pavilion x360 may just do the trick. Its 360-degree rotation design allows you to get the perfect position you want when you work or play. When you're at your desk, you can set it up as a laptop and draw up those documents and send emails easily. When you need a tablet, just flip the keyboard over and you'd find convenience in the crystal-clear display of your screen. Just grab your stylus and sketch away. You can even use your device's keyboard as a stand when you binge watch on the wide screen while enjoying a relaxing day on your bed.
How fast is it?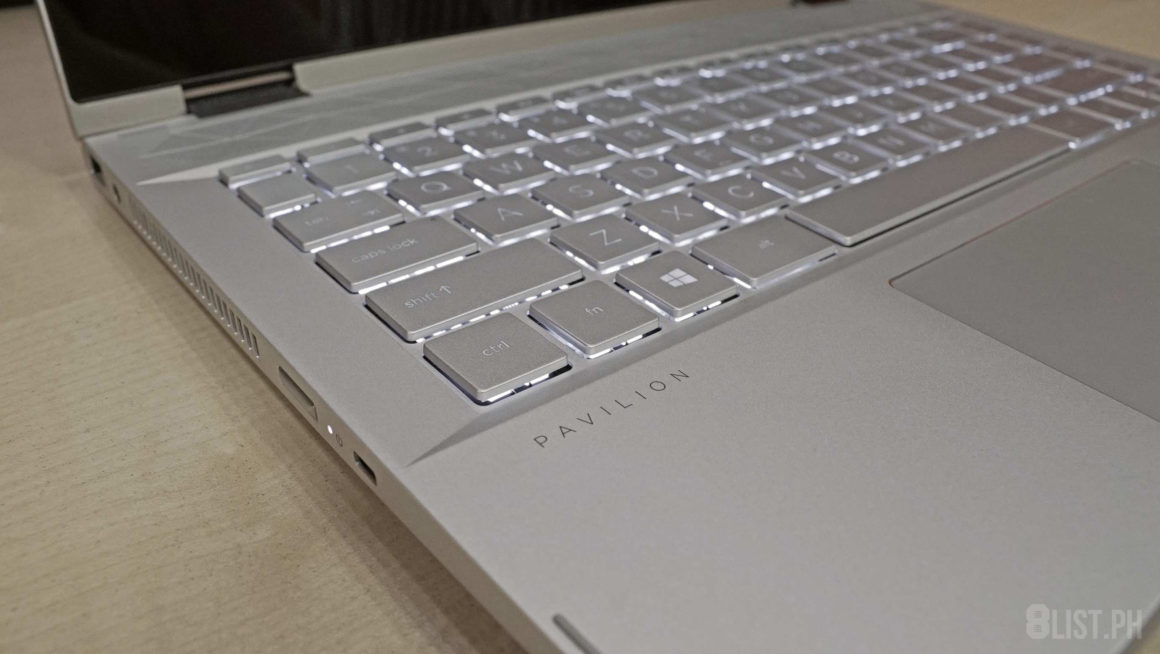 There are few things more frustrating than working on a slow, lagging device, especially when it suddenly just decides to crash and restart in the middle of a project, making you lose all your progress. But with the HP Pavilion x360, you no longer have to worry about all that. Featuring up to an Intel Core i7 processor and NVIDIA® MX250 GDDR5 Graphics, this is the laptop that will help you get things done, providing you with optimal user experience, from editing high-definition videos and downloading gigabytes of data to playing games and watching your favorite films.
How heavy is it?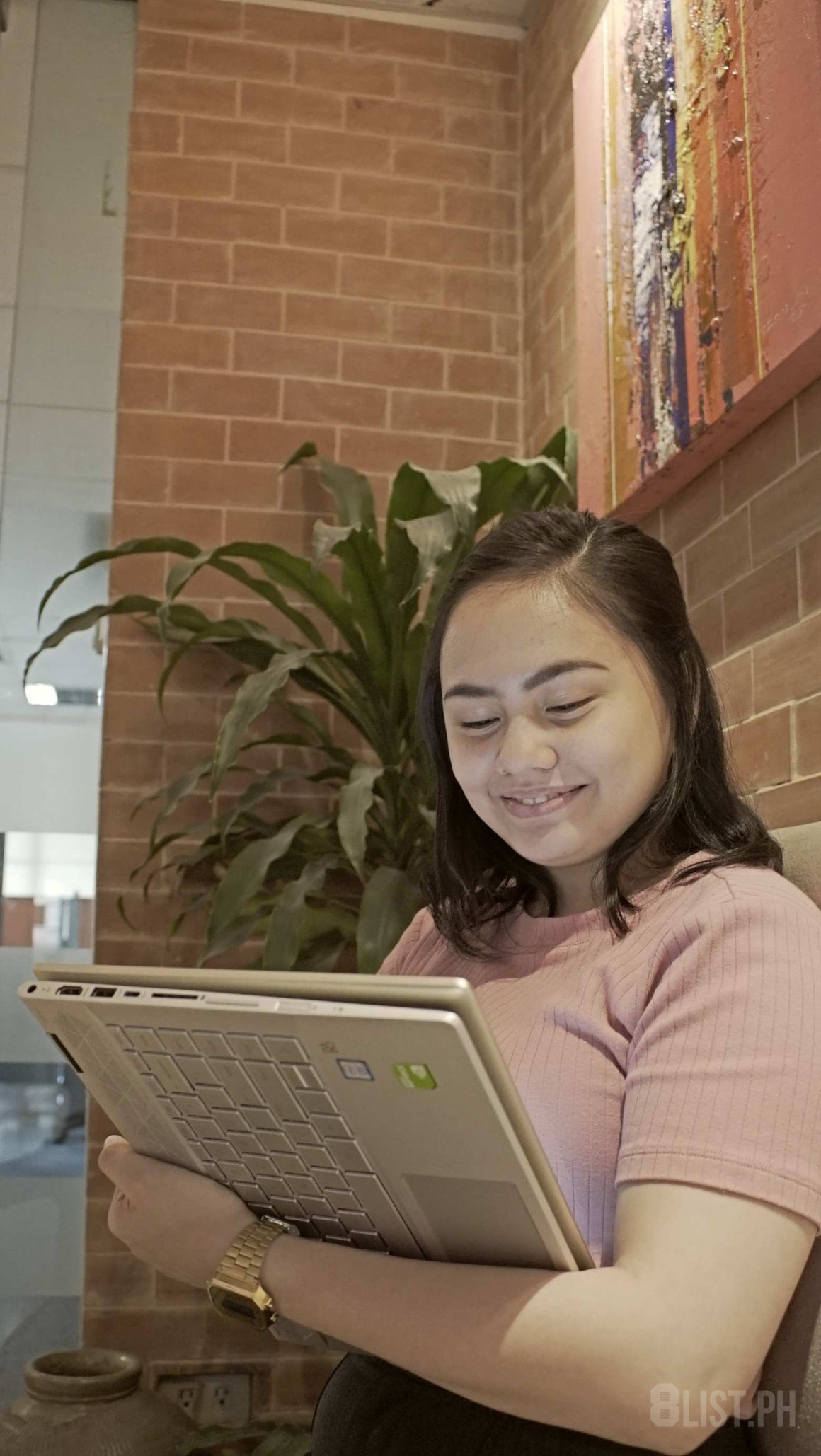 Most laptops often weigh an average of 5 pounds, with some even hitting as much as 7 to 8 pounds — the same weight as a newborn baby!
The HP Pavilion x360 is designed specifically to be lightweight and flexible. You don't need to worry about your shoulders and backs taking the brunt of lugging around a heavy device. Weighing only at least 2.67 pounds up to a maximum of 4.25 pounds (depending on the size and configuration), lighter than your average house cat, your average watermelon, and your average purse, this laptop is easy to bring around everywhere you go. You might not even notice it's there with how light and thin it is at about 19.9 millimeters.
Can you use it during your leisure time?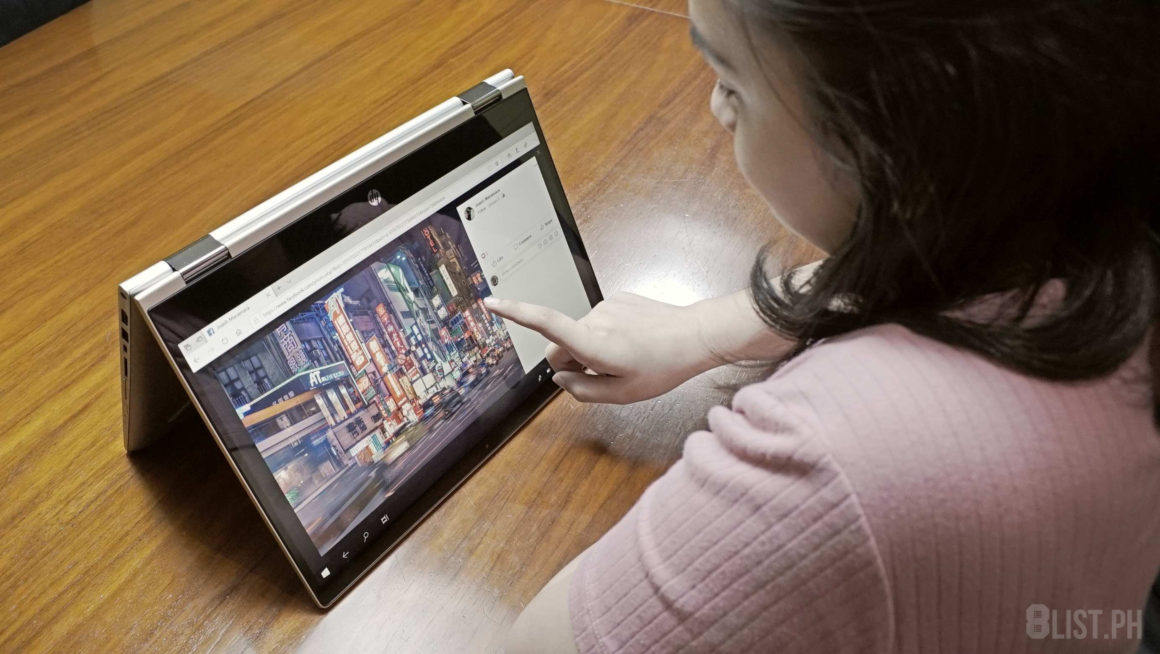 Of course, when you work hard, you should also play hard. And the HP Pavilion x360 can definitely keep up with your workload and your entertainment needs. It can store all the data you need with the SSD + HDD dual storage system while allowing your device to boot up fast and respond quicker. Your laptop can definitely help you with binge-watch from 1080p movies to seasons-long series.
Its high-performing system can keep up with your games or 1080p videos, and the three-sided micro-edge display lets you enjoy more of your screen in high-definition resolution. Pitch your laptop like a tent with the 360-degree design and you can get your keyboard out of the way when you want to watch a movie during your break. Or if you think your phone screen is too small when you want to catch up on your favorite series during your commute, you can take out your HP Pavilion x360 and convert it into a tablet to enjoy that wide-screen entertainment.
And how's the sound?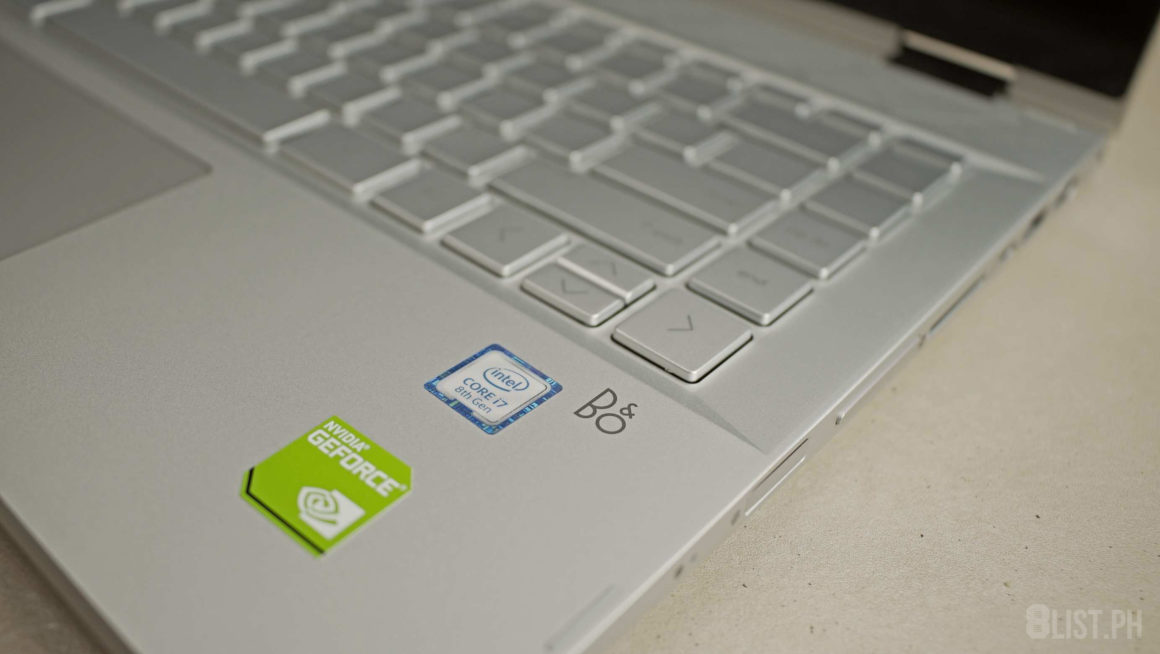 While most laptops have a good enough display, they usually fall short when it comes to the audio. The HP Pavilion x360 is the exception to this rule. HP partnered with Bang & Olufsen (B&O) to bring you a truly powerful audio experience in the HP Pavilion x360. Experts at B&O tinkered with the dual HP speakers and the HP audio boost to create a custom-tuned audio experience just for you, delivering crisp and clear sound.
What's the battery life like?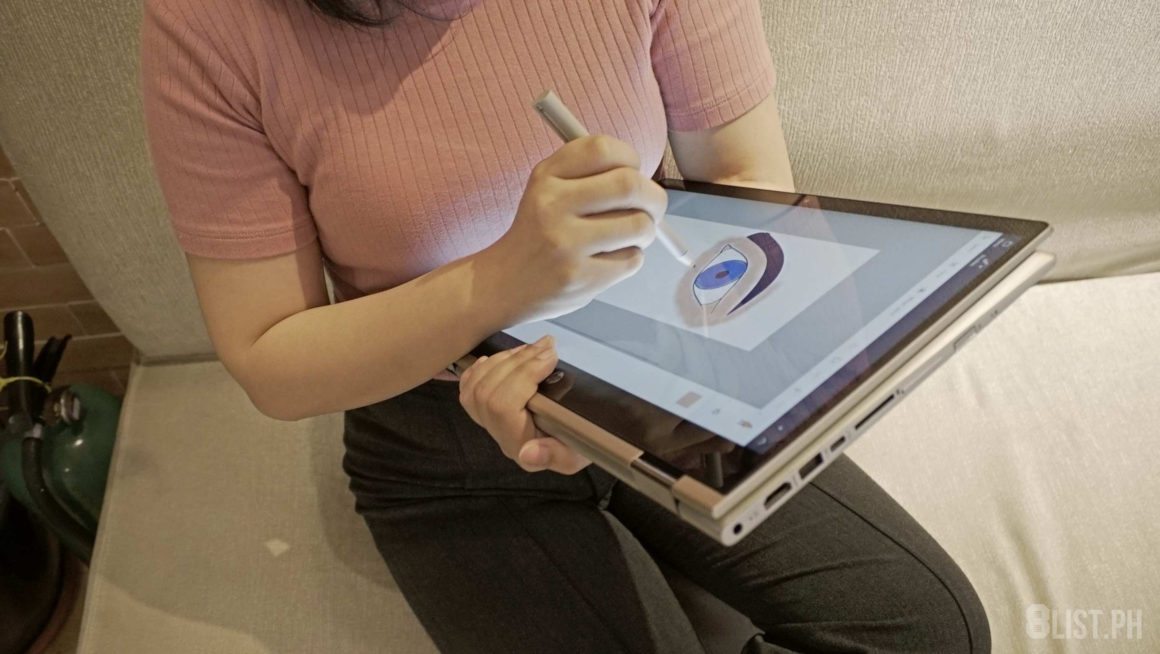 In this fast-paced world, time is a precious commodity. That's why HP made sure that their devices would save every second they can. You can enjoy up to almost 12 hours of battery life, so you can keep up with any demanding task. Finished all those hours already? You don't have to wait long to charge your laptop's battery to full capacity. With HP Fast Charge, you only need to power down your device to go from 0 to 50% charge in just 45 minutes.
Will it allow you to work from home?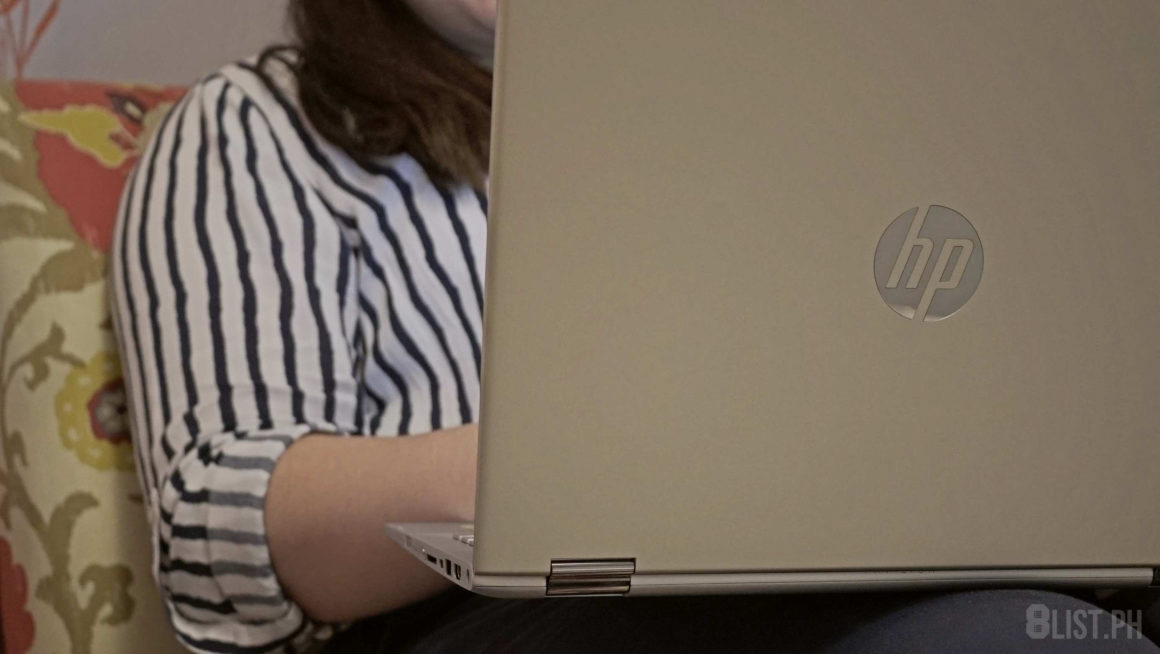 The obvious answer is, of course, yes, duh. While all laptops allow you to work from home or wherever you want, the HP Pavilion x360 definitely brings the standards up a notch.
The HP Pavilion x360 weighs less than the average laptop, making it easy to lug around when you have meetings, you're working at the cafe, you're running late to your next class, or you just want to find a new spot at home. It can keep up with whatever task you need to do with its high-performing processor. You can keep your browser open to answer emails and have your design software open for work while streaming music in the background, and your laptop won't struggle to keep up.
With the 360-degree rotation design, you can put it up like a tent, bent over backward like a small TV, folded like a tablet, or just the usual laptop. You can definitely have your laptop set up any way you want wherever you want, whether it's at home in bed, on a friend's couch, on a desk in the local library, or outside in the park. And since your laptop has quite a long battery life, you'd have no problem working for hours on end — or you know, taking a break to watch an episode of your favorite show.
Can it help you achieve your goals?
If you've already got goals in mind, we're sure you know where your skills and talents lie. But all that can only get you so far when you're not equipped with the right tools.
So now the question is — how does the HP Pavilion x360 hold up to these standards?
High performance? Check. Flexibility? Check. Portability? Security? Longevity? Entertainment? Checks all around. All of these have been ticked off, and yet the HP Pavilion x360 still has more to offer, from the reversible USB Type-C port that allows you plug your USB any way you want to the wide vision camera that lets you capture a wide-angle field of view for video calls.
You can be more you with the perfect tool that complements you and your many unique gifts. The HP Pavilion x360 gives you everything you need to work hard and play hard, so that you can achieve your goals and unleash your full potential.
Looking for more information on the HP Pavilion x360? Visit their website to learn more.
Ready to purchase? For as low as PHP 49,990, the HP Pavilion x360 in Natural Silver is available at all HP concept stores, authorized HP reseller outlets, and online via the HP Flagship Stores in Lazada.