This Week in Weird: Chopped Fingers and Cats That Are Secretly Ducks
Aug 30, 2019 &nbsp • &nbsp Meryl Medel
Tita Taylor's latest album turns a week old today, the MTV VMAs remain as wild as ever, and we're still reeling from all the D23 Expo bomb drops. But of course, the internet will forever and always be weird. Like, really, is it ever not?
Do it all for the botox
We all want to stay young, especially when we hit ages past calendar dates. But some people really just like taking things to the next level. This lady broke into a botox clinic using a power saw. Just so she could steal anti-aging products. I mean, where on earth did she even get a freaking power saw?
Tama na kasi 'yang kaka-cellphone
When you're on a school break, what do you usually do? Well, this kid used his phone ten hours a day despite his father's warnings, and you know what? He just became cross-eyed. As in duling. So maybe when your parents tell you to stop using your phone, you should probably listen. 
Mom goals? Mom goals
It's not even Halloween yet, but this mom is already scaring her kids with chopped fingers and a little too much blood. You won't be able to stop watching and repeating this cruel but honestly hilarious carrot-turned-chopped-finger prank. But maybe this could've been a good training for the kids if ever an actual emergency arises. Except they just panicked. So maybe more training is in order . . .
Yeah, kids, PB4UGO
Vanity plates are usually the car owner's initials or an important date or something similar. But this mom's thinking maybe got our minds blown. If you still didn't get it, her vanity plate PB4WEGO stands for the common parental phrase "pee before we go." Good thinking, right? This mom's kids won't ever forget. Unless the government succeeds in recalling her fifteen-year-old plate, even if she's fighting hard to keep it.
This thief getting robbed shows karma at work
On 8-25-2019 at about 6:00AM, KPD responded to the area of the 500 block of E Bruneau for an auto theft that had just occurred. The owner of the vehicle, William Kelley, was reporting that someone just stole his red 1992 Chevy pickup with maroon canopy, WA license B96531X. He had left his keys on the seat. A male riding a 10-speed rode by and discovered the keys and then threw his back bike in the bed of the truck and fled. Video was obtained of the incident and a new fact was discovered. Kelley was at the location because he was stealing items from a business across the street. Kelley was booked into the jail in the AM hours on a warrant and subsequently a new charge of Burglary was added. Kelley's vehicle has still not been located. Any assistance with locating the truck or the identify the car thief, please call KPD reference case number 19-33651.

Posted by Kennewick Police Department on Sunday, August 25, 2019
Honestly, what was this guy thinking? He made a report to the police about his stolen car, maybe in hopes he can get it back. But well, he forgot one teeny tiny detail. He was also using that car to rob someone else. And of course, the police would notice that while investigating his case. And now he's in jail. Let's go, karma!
Say hi to Duck Cat
This cat thinks he's a duck. Melvin the cat doesn't know how to meow, so quack, quack, quack it is! Meow what? Well, at least he stood out. And he's now adopted. Quack away, Duck Cat.
Bye, Bea Binene! Hello, Bea DiNene!
— not scorsaguin (@scorsaguin) August 28, 2019
This headline just had us rolling on the floor laughing. And of course, Filipino netizens showcase their wit with all the alternative names: Bea Bi, Bea BiNanay, Bea DiNene, Bea ByeNene. Nkklk lang.
The bubble tea craze is now on a whole other level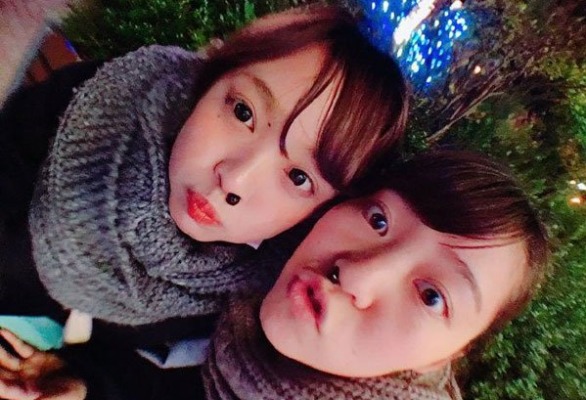 We all love a good glass of bubble tea. But sometimes, it's too much, especially with the internet coming up with the weirdest challenges. These Japanese netizens are shoving boba pearls up their nostrils. Like what the actual hell? Why would you do that? And apparently, these challenge takers also don't know why they're doing it. They're just out there buying expensive bubble tea and shoving sticky boba pearls up their noses.
What's the weirdest thing you encountered this week? Let us know below!