This Week in Weird News: Bulbasaur Dildos and Rugrats Porn
Feb 23, 2018 &nbsp • &nbsp Kevin Christian L. Santos
It's another week down and we've been talking about sinigang being a measure of one's being a Filipino. Really? No love for sisig? The sizzling, fatty bites of pure bliss? Some sisig is so good, that you'd want to slap your mother. Sinigang? Please.
All this talk about national dish, we've lost track on what's really important. Weird news.
Let's take another look at the weirdness this week, starting with…
Australia has a best mullet competition because they're awesome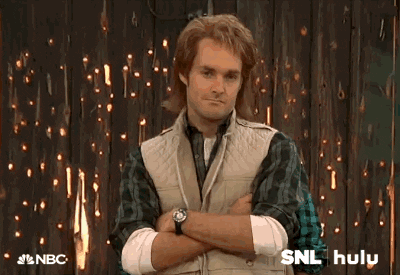 Want to look cooler? Get a mullet. It's business-at-the-front-party-at-the-back look is going to make you the nexus of everything cool and awesome. Heck, you might even grow some chest hair and some biceps, and enter the cool guy zone.
Ever the cool guy zone country, a town in Australia is looking to crown the best mullet of them all. The first mullet festival in the town of Kurri Kurri will have five categories: everyday, grubby, "ranga" (red hair), women's and junior. Junior, because being totally awesome has no age limit.
Woman spends shit-ton of money to look like Barbie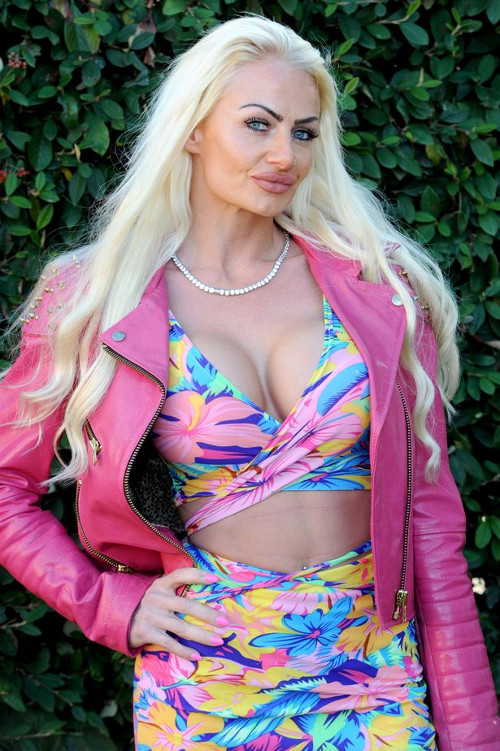 Sure, self-improvement is one thing, but another woman has decided to look like a real-life Barbie.
Kerry Miles has spent over 130,000 pounds (Php 9.4M) to look like the doll. That's A LOT of money. Kerry has spent over a decade in and out of surgical procedures. After getting surgeries done since 2006, she says a nose job has made her transformation complete.
"My new nose has given me so much more confidence and I can't wait to show it off."
Though her husband Darren had his apprehensions on his wife's journey, she says her new look eventually grew on her.
"I looked so plain and boring before as being natural looked horrible on me. I used to say that I'd divorce Darren if he made me chose between him and my looks as I'd never give up my dream of turning myself into a plastic doll."
Having her husband choose between marriage or turning into a plastic doll? This girl's such a keeper.
Fake Kim Jong Un trolls North Korean cheerleaders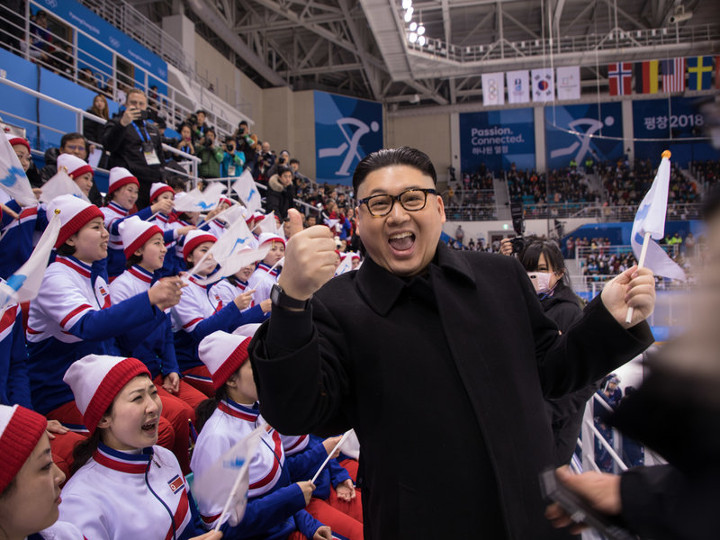 North Korea loves their Supreme Leader, and one guy, nay, one legend, decided to troll North Korea's cheerleaders at the Pyeongchang Winter Games in South Korea.
A man named Howard decided to dress up as Kim Jong Un and mingled with the secretive nation's cheerleaders. They were not pleased at all.
N.Korea cheerleaders' reaction to Kim Jong Un impersonator https://t.co/aqqKGmadVV pic.twitter.com/nNNVPw67Fd

— Daily Pictures (@getyerfix) February 14, 2018
Soon, men ushered him away from the cheerleaders and forced him to stay somewhere else. Speaking to Yahoo News, Howard said "They shouted something in Korean, I wasn't sure what it was," he said, "and then the police got involved and they dragged me away – they said for my own safety." He added he was kicked in the shins a few times.
Man's fart was so bad that a plane had to make an emergency landing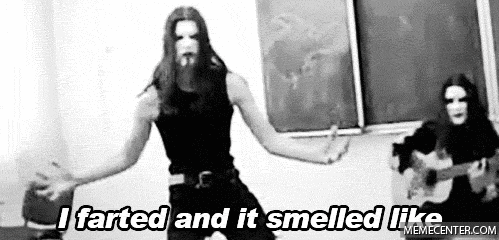 Ever had a fart so bad that someone threw up? Even been the victim of a Dutch Oven that you had to sever ties with the offender? Well, this man's fart was so bad that it caused a fight and forced a plane to make an emergency landing.
Two men aboard Transavia Airlines Flight HV6902 from Dubai to Amsterdam complained to the airline crew that the man sitting next to them couldn't stop passing gas. When the crew didn't do anything about the man's stinky behaviour, that's when shit hit the fan.
Despite being warned for aggressive behaviour, a fight broke out among the men. The plane then had to make an emergency landing at Vienna Airport.
The flight removed the two men, and are now banned from Transavia Airlines. Meanwhile, the man is happily farting and passing gas as he smokes fat blunts in Amsterdam.
This vibrator can order you a pizza after you orgasm
What's your perfect idea of staying in on a Saturday night? A bottle of wine, a box of pizza, and crying yourself to sleep for being reminded how much of a miserable failure you are and that your dad never hugged you as a kid. No? Well, this vibrator company's about to make your nights, or mornings, or afternoons very interesting.
Adult entertainment company CamSoda recently unveiled its newest, kinky creation. The "RubGrub," a vibrator that orders you food after you've rubbed your…things.
Camsoda says that the vibrator comes with a button that connects the internet. A person enters in their payment details, order, and delivery information, RubGrub connects to a pizza place through its programming interface.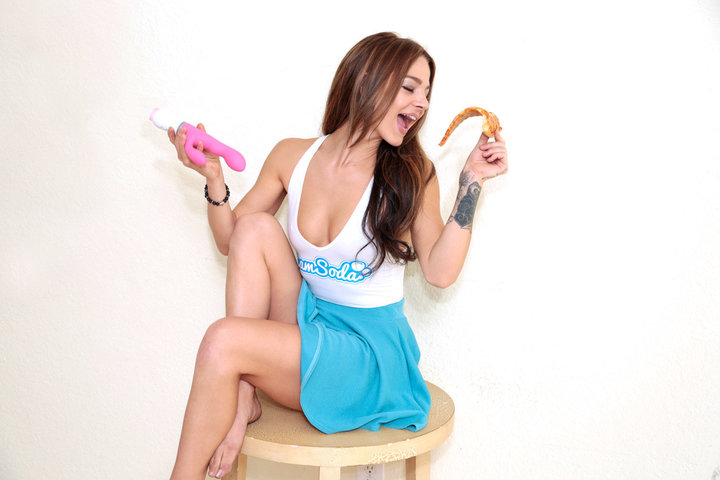 "Masturbation, while ultimately enjoyable, can be a strenuous physical activity during which an individual exerts a lot of energy and burns many calories. Inevitably, once someone has climaxed, they feel lethargic and hungry. Now, in order to enjoy your Saturday night, all you need is your RubGrub device. Get off and get stuffed, all with the quick click of a button," says Camsoda vice president Danny Parker.
Sure, pizza's the best invention known to man, but hopefully, it can help us order sinigang so we can be pleasured and be patriotic at the same time. And then we'll talk.
Speaking of vibrators…
Pokemon sex toys are now a thing so screw your childhood
Ever wanted to shove Pikachup up your butt and give you a dose of Pika Pika electric shock? Now you can, you strange, strange person.
Geeky Sex Toys brings to you a Pokemon-themed line of sex toys creatively called "Pokémoan." The set includes Piky, Charmy, Bulby and Squirty, which may be designed to "make you Squirtle."
But wait, there's more!
A Rugrats porn parody is now a thing, and we are so, so scared
Hoooo boy.
We begrudgingly and regret to inform you that the Rugrats porn parody is an actual thing that exists. This further fuels the fact that our childhood is no longer sacred, as evidenced by the numerous porn parodies out there.
Tommy, Chucky, Phil, Lil, Susie, Angelica, and the rest of the gang are adults who don their diapers and decide to fuck each other's brains out. Are they pretending to be babies? In any case, words fail us how messed up this is.
So if you've ever thought what Tommy looks like with a boner or if Phil and Lil took their sibling love a bit too far, watch this parody. And may God have mercy on your soul.
And the icing on the fucked up cake goes to…
Man uses angler fish stomach to masturbate, gets infection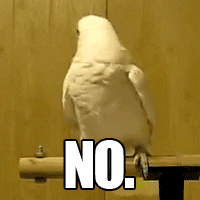 In this week's edition of "WHY THE FUCK WOULD YOU EVEN THINK OF THAT," a man ended up in a hospital after using an anglerfish's stomach to masturbate himself. Because apparently, lotion just isn't enough anymore. Someone has to do something that makes us realize why we don't deserve nice things.
The man described how he took precautions by disinfecting the fish's stomach with salt and ethanol. He then posts a picture of his hand, wearing the stomach like a glove.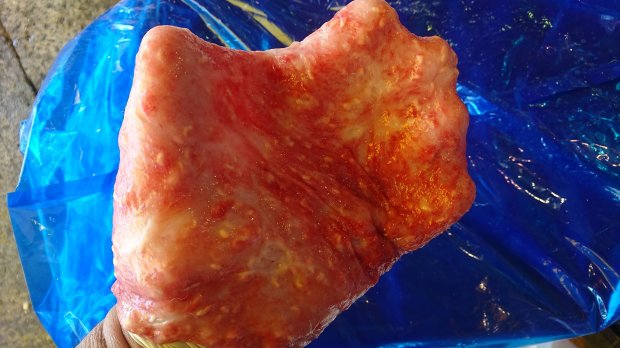 He captions it with "I'm taking off my pants now." Hey, you use a fish's stomach, might as well be thorough by explaining that you're taking off your pants.
His horny scheme didn't go as planned as he revealed that he ended up in the hospital after getting a painful sensation in his penis.
Doctors diagnosed the man with urethritis, which is an infection in the urethra. Doctors suspect that a parasite may have entered him during his rub-rub time.
However, this man is no quitter. He says he wants to try it with a squid next. Might as well try it with the mouth of a Great White Shark. Set your goals high.
What's on your list? Tell us below!