Man with second world's longest penis accuses world's longest with cheating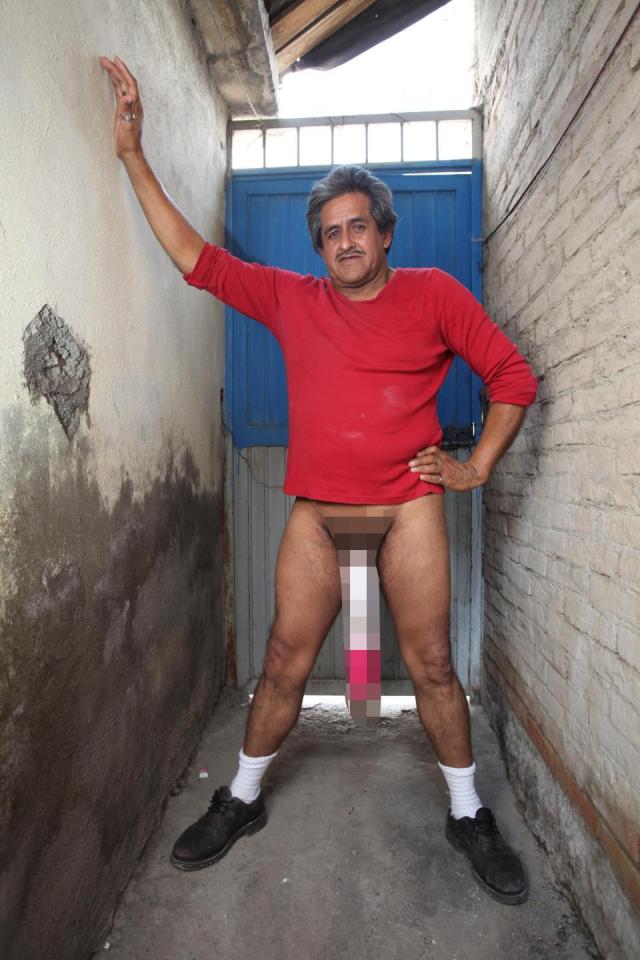 Jonah Falcon, the man with the second world's longest penis at 13.5 inches, is accusing current world's longest Robert Cabrera of cheating. He claims Esquivel has been using weights to stretch his penis to 19 inches.
Speaking to The Sun, Jonah had this to say:
"His penis isn't 19inches.
"Doctors have acknowledged this and said he could have a normal sex life if he is essentially circumcised.
"It (Roberto's story) has been going around for the past two-and-a-half years.
"The man stretched his foreskin constantly, from what I understand, but it's normal underneath.
"I think it's ridiculous and he seems kind of desperate. No matter how big he is, it's not going to change the fact that I'm 13.5inches."
Apparently competitive comparing of penises is a thing now?
Baby conceived in 1992 was born 24 years on
Tina and Benjamin Gibson aren't able to have biological children of their own. They chose to have a "snowbaby" instead, a baby born from an embryo stored in liquid nitrogen.
Though babies born from frozen embryos aren't new, one being born from a 24-year old embryo is. It's now currently the oldest frozen embryo birth.
Speaking to CNN, Tina said, "Do you realize I'm only 25? This embryo and I could have been best friends."
"I just wanted a baby. I don't care if it's a world record or not," she added.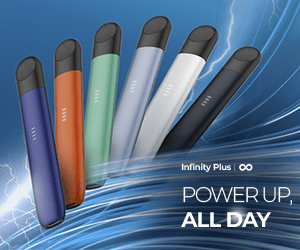 Former Pentagon UFO official: "we may not be alone"
A former US Pentagon official who led a program on UFO research says there is evidence that there's life outside of our planet.
Speaking to CNN, Luis Elizondo said ""My personal belief is that there is very compelling evidence that we may not be alone."
"These aircraft — we'll call them aircraft — are displaying characteristics that are not currently within the US inventory nor in any foreign inventory that we are aware of."
"We found a lot," he added.
It's also interesting to note that Elizondo told The New York Times that he resigned from the Department of Defense due to excessive secrecy in the program.
Dentist who injected semen into patients' mouths tried to reopen his clinic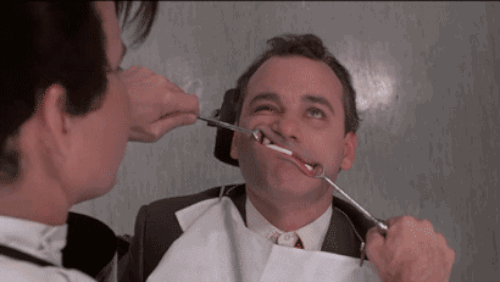 Hate going to the dentist? Well you have a good reason to.
Dr. John Hall of North Carolina was jailed in 2005 for injecting sperm into his patients' mouths. He would tell patients that he would inject a fluid that would stop the bleeding, and said fluid turned out to be semen, VICE reports.
His employees have also grown suspicious, collecting syringes after they heard a female patient object to the injection since the fluid "smelled like sperm."
Once Hall was brought to court, six former patients narrated how he would inject semen, with one patient even saying that Hall once gyrated on her lower body in a sexual manner. Police also confiscated syringes from his clinic that contained, you guessed it, his man juice. He plead guilty in 2005, and was sentenced to four months in jail and had his license revoked.
However, Hall was incredibly close to opening a clinic in Belize until police swooped in and uncovered his moist and sticky life of crime. A journalist was able to uncover news articles and received emails from concerned citizens and forwarded them to police.
Hall is currently awaiting trial.
So, do you really need to have that wisdom tooth removed?
What's your Christmas going to be like? Tell us about it!