Hey gang! How's the New Year been? Did you receive your fair share of "last year pa ako naligo" jokes? Did the holiday break renew and re-energize your hate for your job? Well some things never change, just like how strange WTF happenings never seem to end. We're only one week into 2018 and the weirdness just keeps coming.
Let's kick things off with…
Total geniuses build island to avoid liquor ban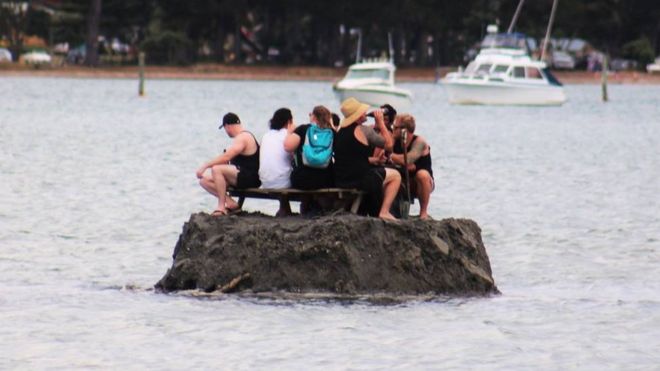 Over in New Zealand, a bunch of partygoers/geniuses decided to give a New Year public alcohol ban the finger by building their own island in coastal waters.
The crafty Kiwis built their own space in the Tairua estuary on the Coromandel peninsula. They even installed their own tables and ice box. Locals were joking that they were on "international waters" and were untouchable to local law enforcement.
The ban carries a fine of $250 or PHP 8,921. Good thing the police were pretty cool about it. "That's creative thinking – if I had known [about it] I probably would have joined them," said police commander Inspector John Kelly.
There's now a beer you can drink in the shower because we deserve nice things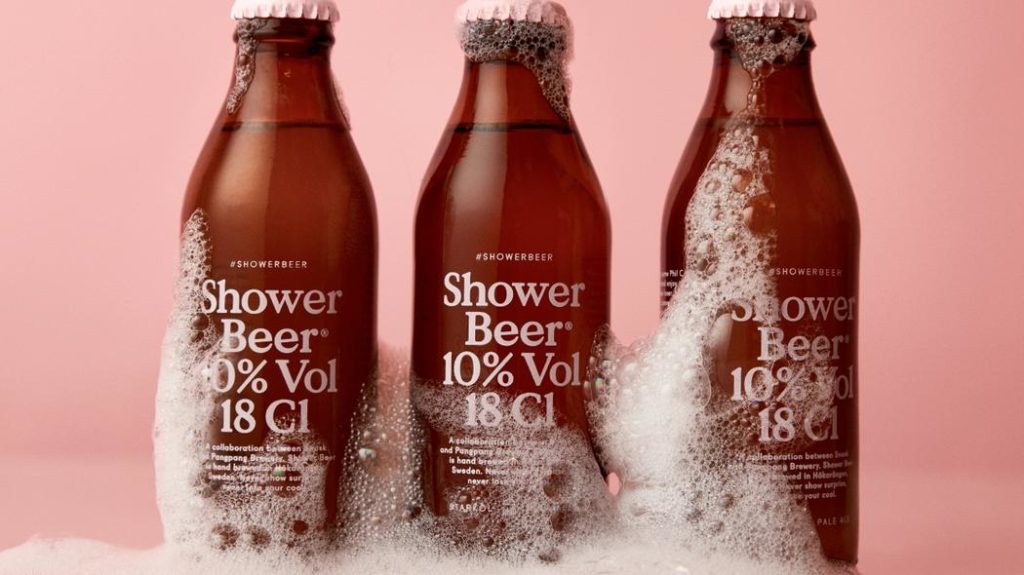 Face it, you've always wanted to get drunk while taking a shower. There's something magical about the thought of drinking your sorrows away while your tears fade into the shower water drenching your body as you curse your dad for not hugging you enough as a child.
Lucky for you, a Swedish brewer is about to make your dreams come true.
Swedish craft brewery Pangpang and creative agency Snask brings to us the "Shower Beer." This bad boy also comes with 10% ABV, compared to Red Horse's 6.9%. Hehe "6.9."
Speaking to Munchies, Snask Founder and Creative Director Fredrik Öst said "We always loved the concept of drinking beer in the shower, so the idea to create a beer that would be drunk while showering was a must. But we also wanted to create a beer that would kickstart your night, hence a strong but sweet beer that would be sipped in three to four sips while getting ready to the tunes of 'Dressed for Success!'"
Getting ready for a night out just got more fun.
Dippin' Dots is launching a cryogenics company because reasons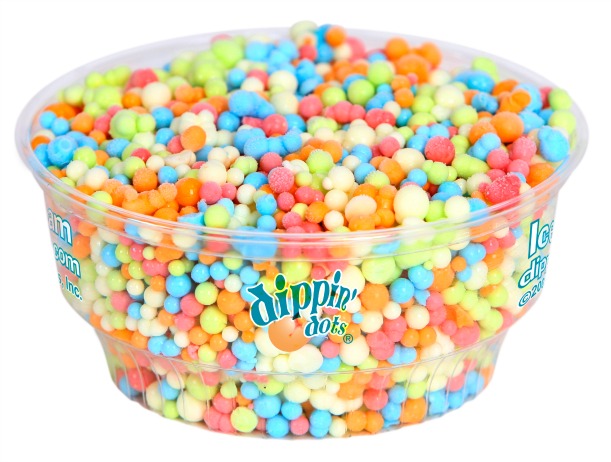 Remember Dippin' Dots? It's the so-called "ice cream of the future" that were little spheres of frozen, creamy goodness. Yes, they were awesome and wished they were more available in the country. Well the company is taking its "ice cream of the future" tagline seriously.
In a press release, the company announced that they will be launching a cryogenics company, aptly named Dippin' Dots Cryogenics, LLC. No joke.
No, it's not going to be for freezing dead bodies to bring them back to life or to create super-soldiers. Speaking to USA Today, chief development Stan Jones said the company's renowned flash-freezing technology will be used to freeze cheese starter cultures for dairy companies, aloe vera for nutraceutical makers and probiotics for pet food manufacturers."
So no, don't go severing heads to revive them for your own personal army just yet.
Butter Baby is your new spirit animal
Ever wanted to bathe in butter? Of course, you do. It's practically the greatest invention on earth. Anything with butter is instantly better. Toast? You bet. Pancakes? Hell yeah. Horse manure? You got that right.
This baby found an open tub of butter and did what any rational adult wanted to do deep down: rub the dairy goodness all over its skin.
Instead of getting mad, the person filming just let the child do its business because you don't mess with a toddler's childlike-sense of wonder dammit.
Penis whitening is a thing in Thailand because why not
There's a new trend in Thailand that's being erected, and it's driving men nuts.
The Lelux Hospital has drawn 100 men a month for its unique penis whitening procedure.
Speaking to the AFP, Bunthita Wattanasiri, a manager for the Skin and Laser department at Lelux Hospital said "These days a lot of people are asking about it. We get around 100 clients a month, three to four clients a day." Take note this is also the same hospital that has a "3D Vagina" procedure, wherein one's own body fat is used to make a vagina more "full figured."
The penis procedure costs THB 650 or roughly PHP 1,000 for five sessions. With that said, this is maybe why aliens won't visit us.
North Korea accidentally hits own city with missile test
If you haven't been paying attention to international news, North Korea Supreme Leader Kim Jong-un has been bragging about his country's military strength.
Strong military or not, they're not immune to accidents, as details of damages from a failed missile test which hit one of their own cities has emerged.
North Korea launched a single Hwasong-12/KN17 intermediate-range ballistic missile in south Pyongyang. However, the missile failed immediately after launch and crashed in the northern city of Tokchon, causing considerable damage to what looks like an agricultural center.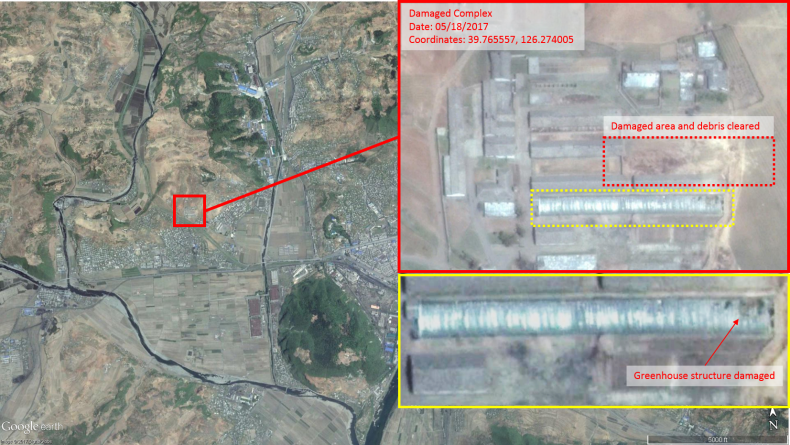 Keep in mind that Kim Jong-un has alleged access to nuclear warheads, and this is what happens. Somewhere, Donald Trump is out there laughing.
North Korean Leader Kim Jong Un just stated that the "Nuclear Button is on his desk at all times." Will someone from his depleted and food starved regime please inform him that I too have a Nuclear Button, but it is a much bigger & more powerful one than his, and my Button works!

— Donald J. Trump (@realDonaldTrump) January 3, 2018
World's hairiest woman marries love of her life, shaves off her hair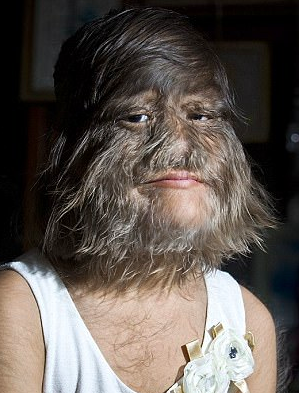 A woman who won the Guinness World Record for being the hairiest girl back in 2010 has shaved off her hair after meeting the love of her life.
17-year-old Supatra 'Natty' Sasuphan from Bangkok, Thailand suffers from the rare genetic condition Ambras Syndrome, which is popularly known as Werewolf Syndrome. The condition causes sufferers to grow excessive and thick hair on their face and bodies. It's so rare, that only 100 cases have been documented.
Despite being bullied, Natty decided to embrace her condition. Almost a decade from winning the record, Natty has decided to regularly shave ever since getting married.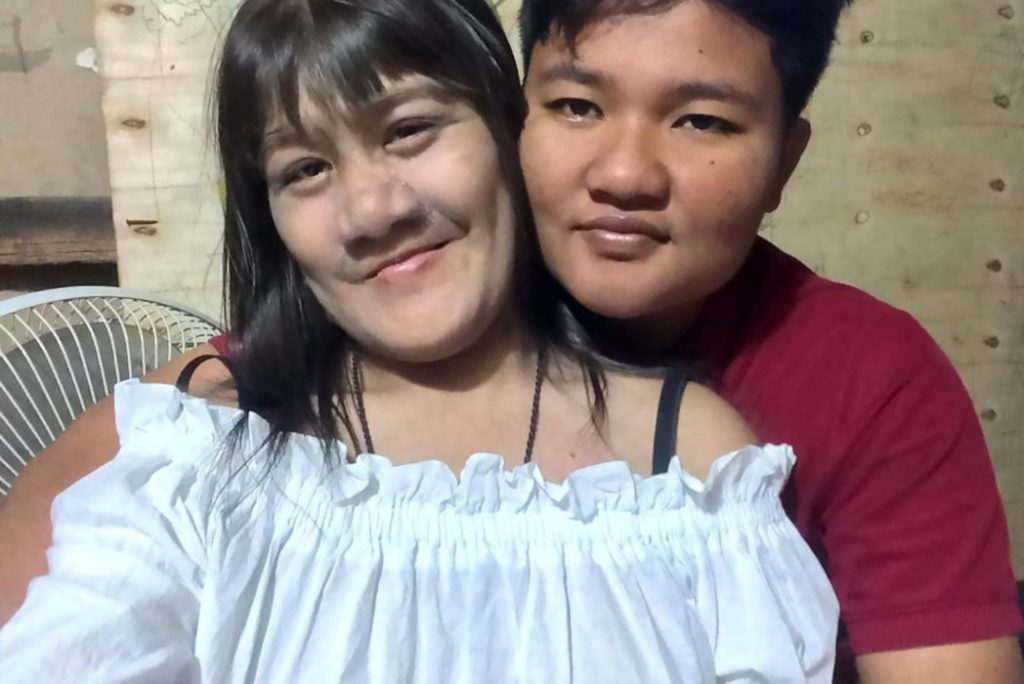 She's been sharing her transformation ever since meeting the love of her life. See? Love can change everything.
A limited edition Cherry Mobile president Duterte phone is a thing
Can the iPhone X curse and swear and wish a horrible death upon drug addicts and your Delawan enemies? This phone probably could.
A limited edition Cherry Mobile Duterte Flare J2S is currently being sold for PHP 5,000 on Shopee. The seller claims only 3,000 units were produced.
Esquire spoke with Cherry and the company confirmed that the phone is not for sale to the public.  Presidential Spokesman Harry Roque has released a statement on the issue, saying "The subject phones were gifts by the Office of the President for the holiday season. These 'limited edition' phones are intended as gifts by the Office of the President and conform with the designs of similar gift items."
"These phones, however, are not for commercial sale. It is the hope of this Office that the recipients will treat the gifts not as objects for resale but as treasured mementos of a Presidency that cares."
"Further questions on the matter may be referred to the Presidential Spokesperson. Thank you."
No news yet if the phone has a special EJK feature.
What's on your list? Tell us below!