It's finally everyone's favorite time of the week (plus points for this specific Friday since it's the start of a long weekend). Below are some of the crazy stories that washed up on our feed this week. And speaking of washed up…
This gigantic Opah fish in Eastern Samar
Hours after a magnitude 6.6 earthquake rocked Masbate and parts of Eastern Visayas, fishermen in Eastern Samar chanced upon a humongous Opah fish. The creature weighed a whopping 80kg. According to the Bureau of Fisheries and Aquatic Resources Regional Director Juan Albalajedo, Opah "is a deep-water species found in around 500-meter depth of the sea." It probably swam to shallow waters after the earthquake.
The fish's meat is known as a great (albeit expensive) ingredient for sashimi. In the end, the giant fish was sold for P200 per kilo in the local market.
It's Ghost Month! Here Are 8 Things You Should Do to Ward Off Bad Luck
It's Ghost Month! Here Are 8 Things You Should Do to Ward Off Bad Luck
Cristina Morales | Aug 19, 2020
Kanye teases new Yeezy products that look out of this world
me when i was 7 and put my moms headbands on my eyes and pretended to be cyclops from x-men https://t.co/F8K84iJT2g

— (@urfemmebot) August 15, 2020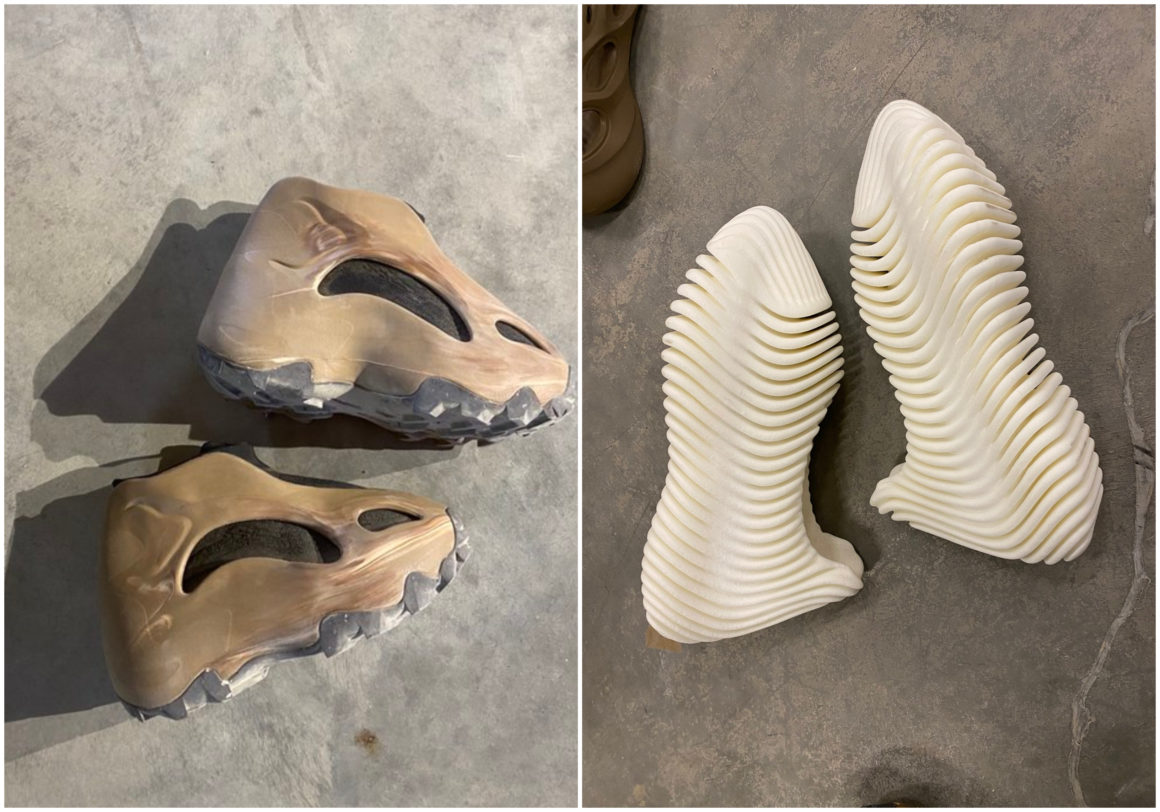 It looks like Kanye West had a similar experience he wanted to recreate as an adult. Only this time, he wasn't content with imitating Cyclops through plastic headbands. Yeezy's otherworldly design for sunglasses has everyone baffled — anyone that is sane enough to admit those pairs are crazy, that is. New Yeezy sneakers are also on the list of soon-to-be-released items and you can just tell by the design that Kanye has really interesting ideas. Really interesting.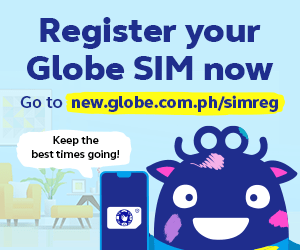 RIP Internet Explorer
Inanunsyo ng Microsoft ngayong Lunes ang mga petsa hanggang 2021 kung kailan bibitawan na nila ang suporta para sa Internet Explorer 11, ang pinakabagong bersyon ng kinalakihang web browser ng maraming Pilipino. pic.twitter.com/SDCUx99f3j

— GMA News (@gmanews) August 18, 2020

Microsoft announced it will no longer support Internet Explorer 11 across its Microsoft 365 apps and services starting Aug. 17, 2021. Microsoft Teams web app will also no longer support IE 11 beginning Nov. 30, 2020. Replacing the ancient browser is the Chromium-based Microsoft Edge which is expected to provide "more innovative online experiences." A moment of silence for the browser that allowed us to download the likes of Google Chrome and Mozilla Firefox. Press F to pay respects, please.
The Haunted Annabelle Doll 'Escaped' Last Weekend and People Are Losing Their Minds
The Haunted Annabelle Doll 'Escaped' Last Weekend and People Are Losing Their Minds
Bianca Katipunan | Aug 18, 2020
Laguna's COVID-19 mascot is… unsettling
bakit may ganito? pic.twitter.com/nRoE4Jx7D1

— Lucas (@bashgita) August 15, 2020
PAMI, the official 30th SEA Games mascot had to give up her crown as the Most Ridiculous Mascot for the new player in town — Laguna's Mr. COVID. This newcomer hails from San Pablo Laguna where the local government officials thought a fun jingle appropriately titled "Corona Lumayo Ka," an angry mascot, and a "distancing stick" are enough to remind people to be responsible. Sorry mass testing, you have to take the back seat yet again.
You can watch Mr. COVID's grand reveal on Aug. 15 posted on the Facebook page of DILG-San Pablo City, if you're into that kind of self-torture. Don't blame us when you see him in your dreams though.
choose your fighter: PAMI vs atribida at pakawala kong kapatid na si RONALYN

ayusin mo sagot mo pic.twitter.com/PvMJvZZMMQ

— Pami (@pami_ph) August 15, 2020
16 Psyche is an asteroid worth $10,000 quadrillion of precious metals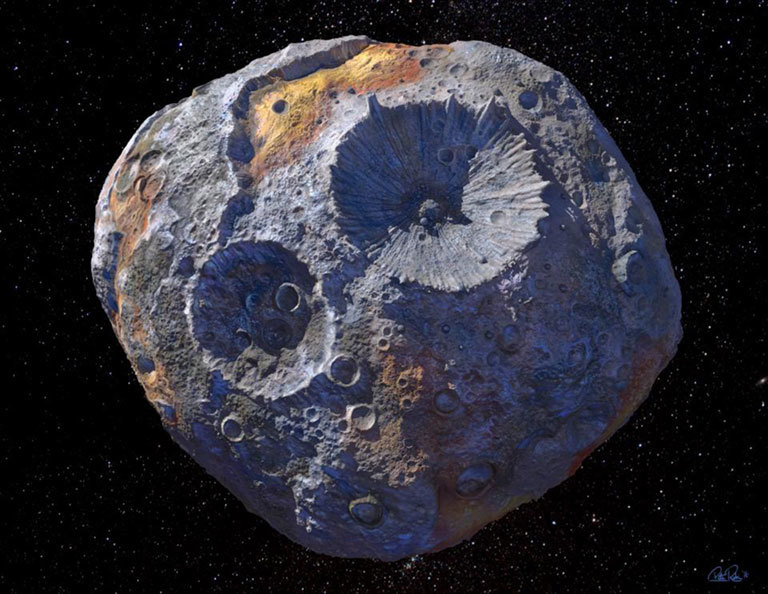 Somewhere between Mars and Jupiter, there exists a unique asteroid made out of expensive precious metals. NASA has dubbed it the '16 Psyche' and is currently building the namesake spacecraft 'Psyche' to be able to reach the asteroid.
According to NASA
, "unlike other asteroids, which are icy or rocky bodies, [the 16 Psyche] mostly comprises nickel and metallic iron."
Experts claim that all those gold and precious metals are worth $10,000 quadrillion. Converting that to PHP would probably short-circuit your phone's calculator. But all this begs the question if the trip is a success, would it make everyone a billionaire? Or would the price of gold and precious metals collapse?
In any case, NASA's Psyche is set to launch on Aug. 2022 and is expected to reach the asteroid belt by January 2026. That's quite a long journey but anything for gold, right?
Wuhan had a pool party
The Wuhan Maya Beach Water Park had a pool party over the weekend complete with hundreds of bodies in attendance crammed in waist-high water. They must have had a smashing time dancing to the upbeat music. You might remember that the Hubei province served as
ground zero for the deadly coronavirus
that has been plaguing the world for half a year now. But their strict lockdown was lifted in April and they haven't reported any domestically-transmitted positive cases since mid-May. Social distancing was obviously non-existent and masks were nowhere in sight. Are they being irresponsible or are we all jealous of this freedom?
Chinese beauty product labels PH as "Province of China"
Probinsya ng China?

Nais ipa-blacklist ni PBA Party-list Rep. Jericho Nograles ang isang beauty product maker matapos nitong ilagay na address ang Maynila bilang probinsya umano ng China. pic.twitter.com/TcMvi9l5kU

— ABS-CBN News (@ABSCBNNews) August 20, 2020

The Ashley Shine Keratin Treatment Deep Repair looks like an unassuming product at first, that is until you read the fine print. The small (and offensive) text labeled the address as "Manila Province, P.R. China." PBA Rep Jericho Nograles brought the issue to attention and demanded the product be banned in the Philippines. However, the Palace was quick to dismiss the issue with Presidential Spokesperson Harry Roque saying that "Kalokohan lang po 'yan. Hindi dapat pinapansin 'yan dahil wala namang naniniwala na tayo'y probinsya ng Tsina."
Manila Mayor Isko Moreno, on the other hand, was quick to order the closure of several establishments selling the beauty products.
This woman gave birth on the street!
Nurse Lorrainne Pingol was rushing to get to work when she chanced upon a homeless woman struggling to give birth on the side of the road. She helped the first responders deliver the baby and even cut the umbilical cord herself. The mother and son were soon transported to a nearby hospital. Now that's quite a story to tell the kid when he grows up!
See anything weird on your newsfeed this week?