Love coffee? If you haven't had your fill of liquid gold a.k.a coffee as an early morning brew, mid-afternoon pick-me-up, and late-night treat, we've got news for you — there are more ways to include coffee to your day. It's arguably the superior dessert flavor (next to chocolate, of course). And if you're not content with the five cups you down in a day, thank your lucky stars you can have your coffee and eat it too. Here are 8 three-ingredient coffee desserts you can easily make at home:
Coffee Ice Cream
https://youtu.be/Z96vbAlfWac
Who doesn't like ice cream? Combined with coffee, it's probably a coffee lover's dream come true. For the three-ingredient coffee ice cream, you'll need instant coffee, a can of sweetened condensed milk, and heavy cream. Mix them all together and stick it in the freezer until it's nicely frozen. Voila, you've got yourself instant coffee ice cream. For an even stronger coffee flavor, just add more instant coffee, and for added texture, add crumbled cookies!
Coffee Banana Nicecream
Before all the healthy people click away from this article because we started off with a dessert that's loaded with sugar, here's one for you. All-Purpose Veggies' Healthy three-ingredient Banana Coffee Nicecream is as healthy as ice cream desserts can get. Gather your three ingredients: bananas, stevia (or honey), and coffee extract or espresso powder. Pop it in a food processor or high-powered blender and blend until smooth. You can add fruits, nuts, or oats for ~extra~ healthy treats before freezing your Banana Coffee Nicecream.
8 of the Coolest Gadgets and Accessories Coffee Lovers Will Want to Get Their Hands On
8 of the Coolest Gadgets and Accessories Coffee Lovers Will Want to Get Their Hands On
Kyzia Maramara | Jul 08, 2020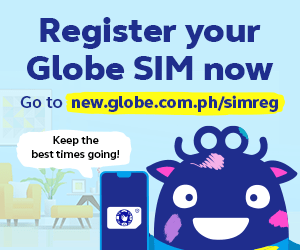 Dalgona Coffee
Come on, we've all been through a global quarantine. We all know what Dalgona Coffee is, right? It's a three-ingredient drink you can whisk up at home — literally. All it needs is instant coffee, hot water, and sugar. Put 'em all in a small bowl and whisk until foamy. Whisking achieves two things: it creates the foam that makes Dalgona Coffee Dalgona Coffee, and, if you're not using a hand mixer, all that action tones your upper arms. Get your glass of milk and top it off with your whipped creation. Coffee and muscles? Who would say no to that!
Coffee Mousse
You can make this three-ingredient Coffee Mousse recipe for birthday parties, holidays, or even just a regular day and you want to have a special dessert. It's easy to make and you only need espresso or instant coffee powder, non-dairy whipping cream, and cocoa powder to top it off. You can also use the trio of coffee powder, condensed milk, and cream if you want a sweeter mixture.
8 Easy Iced Coffee Recipes to Keep You Cool and Awake in this Summer Heat
8 Easy Iced Coffee Recipes to Keep You Cool and Awake in this Summer Heat
Ina Louise Manto | Apr 05, 2021
Coffee Whipped Cream
Up your whipped cream game with this three-ingredient recipe for delightful Coffee Whipped Cream. All you need is heavy cream, powdered sugar, and instant coffee granules. To make stiffer peaks without gelatin, the video recipe above suggests you chill your bowl and beater so it won't melt easily (especially in the Philippine humid weather). Once you have your coffee whipped cream you can top use it to top off cakes, cookies, brownies, drinks, and literally anything else.
Nutella Coffee Mousse
What's a better combination than chocolate and coffee? This Nutella Coffee Mousse is the best of both worlds and all you need is just a few tablespoons of Nutella, whipped cream, and instant coffee. You can make a bowl and finish it off in one day because it's that good! For an extra flourish, you can top it off with chocolate balls, cookies, crushed graham crackers, or anything else you want.
Japanese Coffee Jelly
Coffee jelly is one treat Pinoys love that could probably rival buko pandan at parties. It's easy to make at home too. All you need is instant coffee, unflavored gelatin, and sugar. Once you have those beautiful, smooth gelatin squares you can either eat them as they are, top them with whipped cream, or drown them in combined condensed milk and cream. It's best served cold!
Coffee Granita
Here's a great treat on an exceptionally warm summer day: Coffee Granita. Granita is a semi-frozen dessert made from sugar and other flavorings, for this one, it's sugar and coffee. Combine your liquid coffee, sugar, and vanilla into a bowl and transfer on a square pan. Freeze for about 2 hours but stir it every 30 minutes. When it's frozen just enough that you can still scoop it, take a few scoops in a glass and top it off with whipped cream (coffee whipped cream, maybe?).
Which three-ingredient coffee dessert are you going to try out first?
Check us out on Facebook and Instagram and be the first to know about the latest news and coolest trends!