2020 gave us the sweetest K-dramas that got us fighting over male leads like Start -Up, swooning over the law-bending love story in CLOY,  and being inspired by the underdog story of Park Saeroyi in Itaewon Class. But we've also had a fair share of thriller Korean movies and dramas that kept us on the edge of our seats like Sweet Home.
Released on December 18, 2020, Sweet Home revolves around the story of survival from monsters. Following the death of his family, teenager Cha Hyun Soo moves to a new neighborhood and tries to adjust to his new life. However, his new life changes as a mysterious phenomenon spread across the city: humans are turning into vicious monsters, and together with his neighbors, they have nothing left to do but fight to survive.
If you still can't get enough of the gore and thrill of Sweet Home, you'll definitely enjoy these other thriller Korean dramas and films:
The Guest (2018)
Born in a family of shamans, Hwa Pyung learns about the demon "Son" or "Guest" at a young age. Son possesses the weak and controls the host, who goes mad and goes on killing sprees before stabbing themselves in the eye. On an unfortunate night, Hwa Pyung meets Kang Kil Yeong, a daughter of a detective, and Choi Yoon, who comes from a devout Catholic family. Their families get killed on the same night due to the demonic possession and 20 years later, the kids meet again to put an end to the same demon that destroyed their families.
Stream it here.
Kingdom (2019)
Rumors of the king's death spread around the kingdom of Joseon. But something bigger spreads as the Crown Prince, Lee Chang, tries to solve the mysterious case of his father: he discovers that the dead can be brought to life. Sooner than expected, the mysterious disease spreads across the kingdom and they fight for survival. Due to a resurrecting plant, the dead lie soundly at night and turns into vicious zombies during the day, feeding on whoever comes their way.
Stream it here.
The Gr8est Korean Dramas That Got Us Hooked in 2020
The Gr8est Korean Dramas That Got Us Hooked in 2020
Meryl Medel | Dec 26, 2020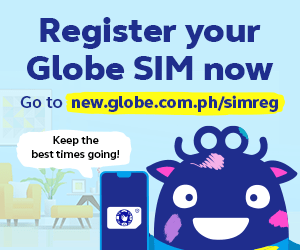 #Alive (2020)
Jun Woo is a gamer who wakes up to a changed city. Seoul is stricken with a virus outbreak that turns anyone into zombies, trapping him and his neighbors at home. Without access to data, phone messages and calls, and WiFi, how will you let someone know you're still #alive?
Stream it here.
Train to Busan (2016)
While on their way to see his wife for her birthday, Seok Woo and his daughter Soo An gets stuck on a train as a virus outbreak spreads across South Korea. Flesh-eating zombies run freely outside, and some might have already infiltrated the high-speed train. Will they survive this journey and reach Busan?
Stream it here.
Rampant (2018)
Starring Crash Landing On You's Hyun Bin, Rampant is set in the Joseon Dynasty. Lee Chung is a Prince in the kingdom but has been held hostage overseas. His brother Lee Young, the successor of the throne, brings him home after 10 long years of being a hostage to the Qing Dynasty. However, he comes to an unfamiliar home: one where monsters run rampant in the night, feeding on his people.
Stream it here.
Save Me (2017)
Sang Mi's family moves to a new town after the failure of her father's business, where they know no one. While adjusting to her new home, she meets four young men and befriends them. Sang Mi's family finds themselves facing another problem and they seek the help of a spiritual father. As the family gets sucked into the world of this pseudo-religion slash cult, Sang Mi's new friends try to save her.
Stream it here.
Bloody Reunion (2006)
Old classmates and their teacher meet again after 16 years at a countryside cottage. But what they thought was a simple reunion turns into something grim as they look into the past. From happy memories, old grudges eventually resurface and the reunion turns into a series of gruesome murders.
The Wailing (2016)
Set in the mountains, the peace of a small village is disrupted when a series of violent and mysterious deaths occur. The police conclude it's due to wild mushrooms but the deaths are eventually pinpointed to a newly moved Japanese man who was seen at the scene of the last death. Police officer Jong Goo's daughter begins to exhibit the same symptoms and in desperation to save her, he moves to the mountains to see the Japanese man. Is the cause of the deaths something demonic?
New on Netflix for January 2021: Comedy, Drama, Nostalgia, and More to Start the New Year
New on Netflix for January 2021: Comedy, Drama, Nostalgia, and More to Start the New Year
Meryl Medel | Dec 30, 2020
Have you seen other shows and movies like Sweet Home? Share with us below!