Music has evolved a lot throughout the years. Wasn't it just yesterday that we were getting our music fix at Tower Records, and squinting at liner notes when we listen to our records? That reminds us about the 90s: hmmm, good times.
While the music of this generation is definitely something, listen again to these songs from 1998, and feel old and nostalgic!
You're Still the One by Shania Twain
This was one of the ultimate sweet songs of the 90s; Shania singing about a couple who against all the odds prevailed and ended up together. I mean, who wouldn't sing along whenever this song plays on the radio? Shania produced other beautiful songs since this hit such as "From This Moment On" and "Man! I Feel Like A Woman."
Truly, Madly, Deeply by Savage Garden
This song by Savage Garden was released late 1997 but peaked in 1998, becoming the shy guy anthem of its generation. It topped the charts and helped express the feelings of grown, torpe men everywhere. If a man sings this to you, swoon, girl, swoon.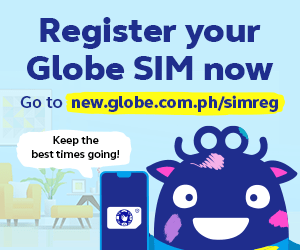 How's It Going to Be by Third Eye Blind
Third Eye Blind visited the Philippines two years ago and brought all the good ol' 90s feels with them for the first "In The Mix" concert. Listening to their music, we can't help but be reminded of our teenage days when we felt super cool! Third Eye Blind continues to create songs, with their latest EP We are Drugs released on October 2016.
I Don't Want to Miss a Thing by Aerosmith
This Aerosmith classic is a timeless song that we will forever belt at the top of our lungs whenever (and wherever) we hear it. It's sung on competitions, karaoke parties, and that random moment when you miss a song and you can't figure out why. It's amazing to think a 20-year-old song is still appreciated in this generation.
I'll Be by Edwin McCain
Remember when Austin Ames (Chad Michael Murray) and Sam Montgomery (Hillary Duff) slow danced to this song in A Cinderella Story? We wanted to ask our crush to slow dance to this song too! "I'll Be" is one of the most romantic songs out there–better reserve it for your debut or even wedding playlists!
Iris by Goo Goo Dolls
One of the hugot songs of our generation is "Iris" by Goo Goo Dolls. How can you not feel the hurt with lines like "And I don't want the world to see me/ 'Cause I don't think that they'd understand/ When everything's made to be broke/ I just want you to know who I am"? 12 year old me is crying!
She's the One by Robbie Williams
We loved this song even more when it was included in this commercial, we have to say it was a great song choice because we never wanted to switch channels whenever it was on! Robbie Williams successfully made us feel nostalgic, sad, but happy at the same time with this song. How is that even possible? And he ice skates in the video! Is there anything he can't do?
..Baby One More Time by Britney Spears
One of the most iconic solo stars who definitely earned a name for herself in the music industry is Britney Spears. Remember whenever her hit songs suddenly played and we had to scramble to the radio to crank up the volume? Her "..Baby One More Time" music video has inspired many Halloween costume parties, and for that we thank her.
What were your favorite songs from 1998? Tell us below!