It's bizarre how some people get away with literally everything. That practically summarizes the Tinder Swindler a.k.a Simon Leviev's whole life. And for something that might tickle your "Pinoy pride" — albeit in a wrong way — he recently did a shoutout for a Filipina and invited everyone to her birthday party in BGC. What is going on?
Who the heck is the Tinder Swindler again?

Born Shimon Yehuda Hayut, the 31-year-old (if that's even his real age) is a convicted fraudster who is the subject of the Netflix documentary The Tinder Swindler. As you might have guessed, he conned three women he met on the dating app Tinder after forming relationships with each of them. Hayut introduced himself as the successful scion of the Leviev family. After a while, he would tell these women that he was in trouble and would need their help to transfer money to protect him from his enemies.
His victims — Cecilie Fjellhoy, Pernilla Sjoholm, and Ayleen Charlotte — are still paying off their debts from the bank.
Meanwhile, Hayut is enjoying his life and is now venturing into creating birthday greetings and short videos as part of his side hustles.
It's a birthday party
View this post on Instagram
One of Hayut's newer gigs is being part of Cameo, a video greeting service where personalities charge a certain amount for personalized shoutouts. In Hayut's Cameo, he invited everyone to attend lifestyle blogger Cecile Zamora's birthday party this April 27.
"I want to invite you all on April 27, at 8:00 pm…in BGC at Cecile's birthday," said Hayut in the video. "She will be DJ-ing along with Mang Melvin, Kix Suarez, Gerard Hansen, and Eric Ong."
"Save the date. It's gonna be amazing. And I'm gonna be there. I wish you all a great and magnificent day everybody. Take care," he added, much to everyone's surprise.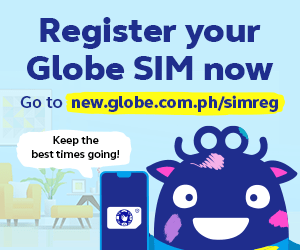 Relax, he won't be there
Tinder swindler is wild how did he only get 5 months in jail and he's still living his best life on instagram wtf 😭😂

— nicole mountaine (@MountaineNicole) February 7, 2022
Zamora has since clarified that no, the Tinder Swindler won't be present at her party. Sorry to disappoint folks. In an interview, Zamora said she availed of Hayut's greeting service on April 2. She also didn't know why he said he was going to attend the birthday party.
When asked about what her reaction would be if he really showed up, Zamora said with conviction that Hayut wouldn't be there. "Ay, hindi iyon dadating, ano. I'm not his crowd because I'm not a socialite."
How much did that greeting cost?

Zamora also mentioned that she didn't initially plan on availing Hayut's greeting service. However, since there were limited options on Cameo and the guy did go viral recently, she chose him. She disclosed that she paid P8,000 for the greeting and said that the price fluctuates.
According to Hayut's Cameo page, his current charge per video is P10k for personal use and P52.3k for business purposes. TMZ even reported that he made over $30,000 (or roughly P1.5 million) on his first three days on the platform.
Look at him making honest money for once.
Why is this guy walking free anyway?

That's a good question. Why is he not behind bars? While Leviev did take advantage of those women, he didn't necessarily do anything illegal. He asked them for money and they willingly transferred him funds — he didn't steal from them. Apparently, he can get away because he just lied.
But did spend time in prison for similar crimes pre-Tinder days
He was sentenced to three years in Finnish prison for forging documents and defrauding women, but he finished his sentence early and got out in 2017. In 2019, he was arrested in Greece for forging his passport. Later that year he was arrested in Israel and was sentenced to 15 months in prison but was released 5 months in due to the COVID-19 pandemic.
Hayut has countless charges of fraud, forgery, and theft in multiple countries. He was even sued by the Leviev family for claiming he was a member of their family.
Life goes on for Hayut
The Tinder Swindler has reportedly already signed with a talent manager, wants to write a book, star on a dating show and host a dating podcast

— philip lewis (@Phil_Lewis_) February 17, 2022
If you got to this point and you're bamboozled that Hayut has managed to escape accountability, we are too. Life goes on for this fraudster who even signed a contract with LA-based talent manager Gina Rodriguez. This news came shortly after The Tinder Swindler's release, prompting everyone to speculate that Hayut wants to cash in on his newfound fame. There are even reports that he's planning on starring in a dating show.
If you're amazed by this guy's hustle, you might want to rewatch The Tinder Swindler
You know, just to remind yourself of who he is and the atrocities he's done. It's on Netflix.
Check us out on Facebook, Instagram, Twitter, TikTok, and YouTube, to be the first to know about the latest news and coolest trends!