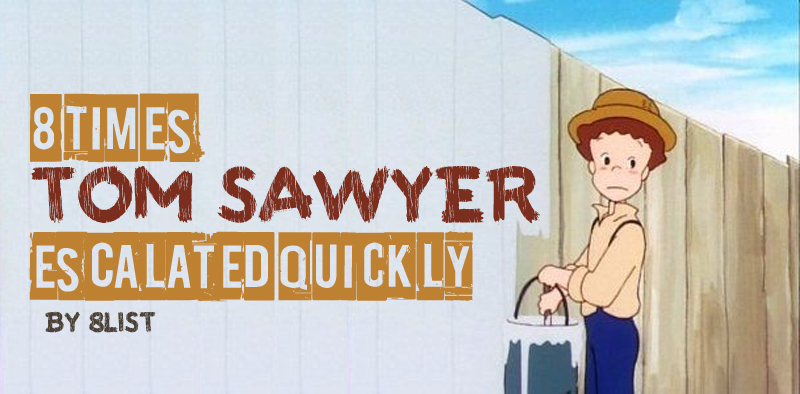 Some of you may remember the anime version of Mark Twain's The Adventures of Tom Sawyer. The series was initially aired in 1980, but enjoyed dubbed reruns on local channels in the 90s. A fond fan recently picked up screencaps and turned them into very enjoyable memes that alternate between laugh out loud funny and "whoa, that got real."
Here are our favorites:
8.


Bet you didn't see that punchline coming.
7.


For those of you who are allergic to gulo, this is the banat that will win your heart.
6.

Ano daw?
5.


Well, oo nga naman.
4.

Finally, the true meaning of "Phil-Am."
3.


Well, that really did escalate quickly.
2.


Aray ko b3h.
1.

And finally, Tom drops some truth.
Post links to winning Tom Sawyer memes in the comments!