5. This Is Fake by Slate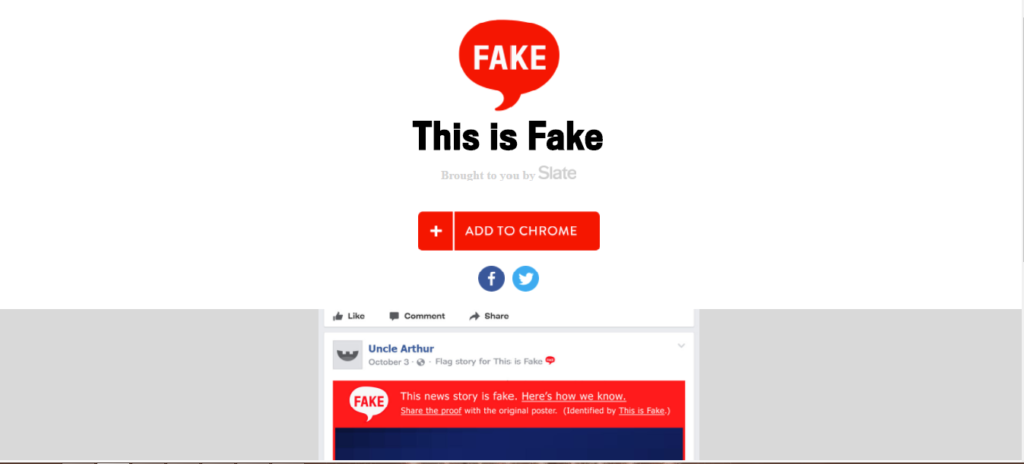 Slate developed a Chrome extension called This Is Fake that will help debunk and identify fake news and prevent it from spreading online. Slate manages a database of flagged sites and links and uses this to determine the fake news online. Based on the website of Slate, the unique feature of this extension is that it not only flags the bogus news on your feed but it can also redirect you to a reliable article debunking the story in question.
You can download This Is Fake here.
6. FiB: Stop Living a Lie
The developers of FiB (L-R) Anant Goel, Nabanita De, Quinglin Chen, and Mark Craft
During a hackathon at Princeton University and over the course of 36 hours, four students created a chrome extension that filters fake news on your Facebook feed. According to their website, FiB notifies you of fake news sites on your feed in real time with its fact check using image recognition, keyword extraction, and source verification. If a story is verified, a blue box with "verified" on the upper right of the post will appear. If it's fake, "not verified" will appear instead.
You can download FiB here.
7. B.S. Detector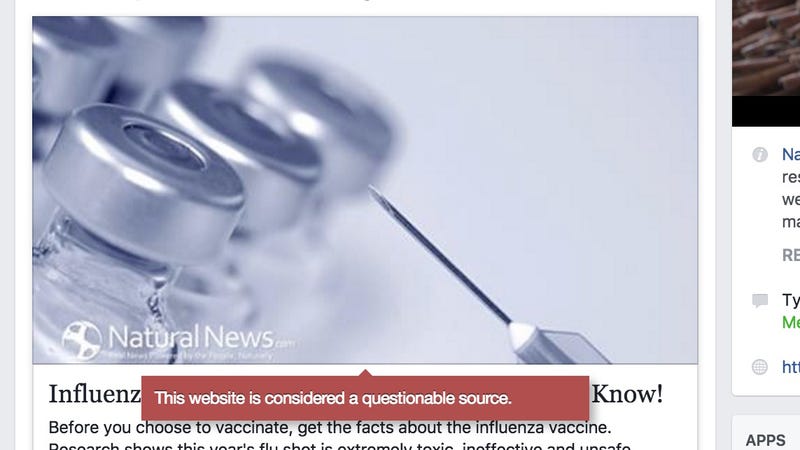 B.S. Detector works on detecting sites with fake news as you scroll through your Facebook, Twitter, and other sites. It will show a tag that says "this website is considered a questionable source." Powered by OpenSources, it uses a list of unreliable news sources as a reference point. It still gives you a choice on whether you want to read the news and share it or you want to ignore it.
You can get B.S. Detector here.
8. Media Bias Fact Check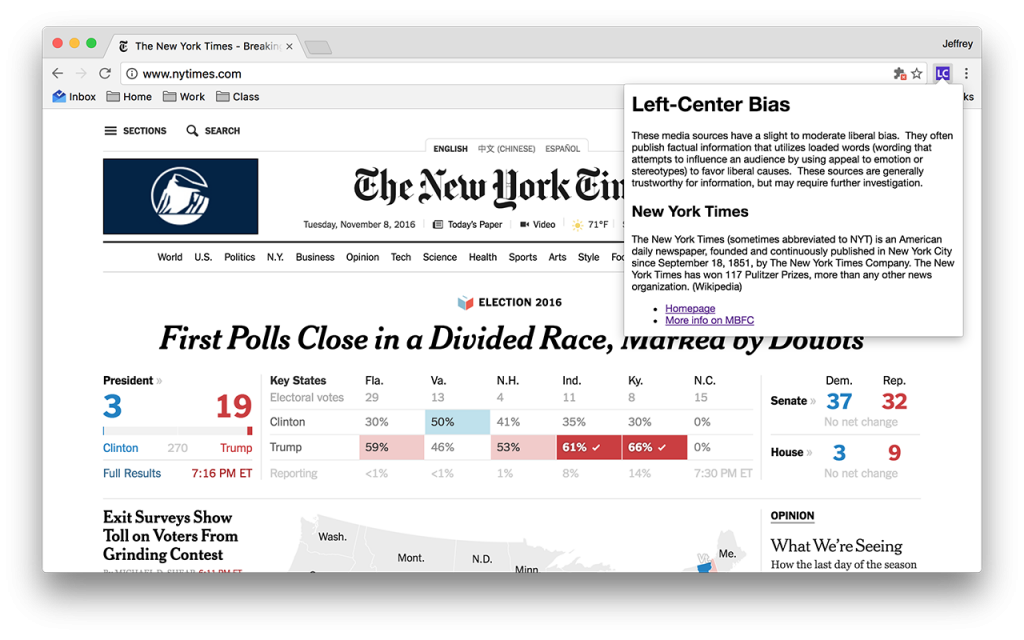 Media Bias, according to their website, is an independent online media outlet dedicated to educating the public on media bias and deceptive news practices. This extension can help you when you are in a website with questionable news; you can just click the MB/FC icon in Chrome and it will tell you what kind of bias the website has based on MB/FC methodology (least, left, right, center, or extreme).
You can download Media Bias Fact Check here.
There are a lot of ways to spread fake news but fortunately for us in this age, there's an equal amount of ways to prevent it from spreading. Let's all be intelligent citizens and be responsible for what we read and what we choose to share on social media. Aren't you excited to scroll through a clean news feed?
Got any thoughts about this article you'd like to share? Tell us in the comments section below!