Top Oscar Bets for 2019
Jan 1, 2019 &nbsp • &nbsp Mikhail Lecaros
With this year's Golden Globes set for January 6, it's only a short hop, skip and a jump to the Oscars! Who are your bets from the best films 2018 had to offer? After much debate (i.e. arguing), here's 8List's selection of award-worthy films!
FIRST MAN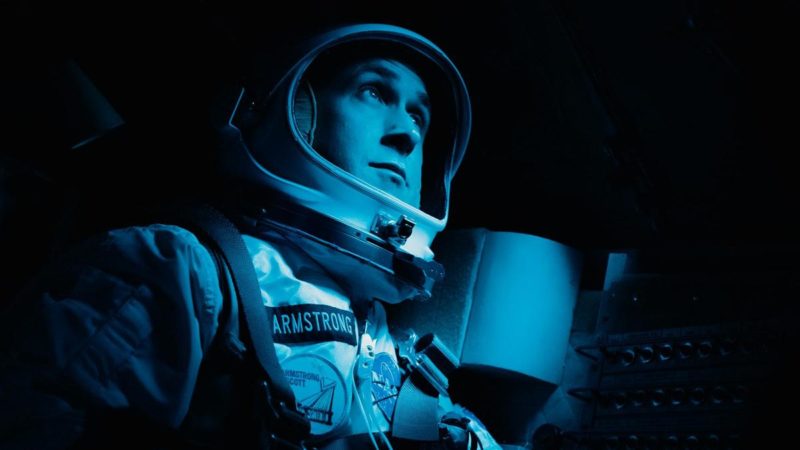 Director Damien Chazelle (La La Land) polarizing decision to downplay the American flag during the actual moon landing sequence notwithstanding, First Man is a fascinating, intimate look at Neil Armstrong (Ryan Gosling, Drive) and his path towards becoming the first man on the moon. Gosling's acting chops are in fine form here, giving us a more human side to Armstrong as counterpoint to how the astronaut is traditionally portrayed. Throw in some state-of-the-art special effects that place the viewer right at the pulse-pounding center of the fledgling space program's earliest days, and First Man is a serious contender for 2019's top awards.
 Bet on it for: Best Actor (Ryan Gosling), Best Supporting Actress (Claire Foy), Best Director (Damien Chazelle), Best Production Design, Best Visual Effects
ROMA

Never let it be said that director Alfonso Quaron (Y Tu Mamá También, Harry Potter and the Prisoner of Azkaban) is afraid to take chances. After all, not many would follow up an Oscar-winning special effects blockbuster (the Sandra Bullock-starring Gravity) with a Netflix-exclusive, Spanish-language, black and white, semi-autobiographical, coming-of-age art film. Roma tells the story of a Mexican family in the 1970s, as seen through the eyes of their new housekeeper (Yalitza Aparicio). That the film is exquisitely shot comes as no surprise, the black and white photography presenting the small-town setting in a state of perpetual nostalgic grace; under Quaron's direction, the seemingly inconsequential parts of everyday life are given equal importance as historical events in shaping the lives of the film's protagonists.
Bet on it for: Best Director, Best Foreign Language Film
SPIDER-MAN: INTO THE SPIDER-VERSE

Co-produced by Phil Lord and co-written Chris Miller, the minds behind Cloudy with a Chance of Meatballs and The Lego Movie, and co-directed by Peter Ramsey, who brought us the grossly underseen Rise of the Guardians (2012), Spider-Man: Into the Spider-Verse was easily 2018's most unabashedly joyful moviegoing experience. Sure, there were jokes for the diehards, but one didn't need to be steeped in decades of lore to enjoy this masterful mix of pop culture and pathos. When the mid-credits preview for Into the Spider-Verse turned out to be the best part of the downright abysmal Venom, moviegoers were served notice that a new era for everyone's favorite wall-crawler had arrived. After a well-meaning (but poorly-executed) foray into Andrew Garfield territory and an excruciating Tom Hardy outing, it would seem that Sony's finally hit on the magic formula that's eluded them for so long: how to make an absolutely spectacular Spider-Man movie.
Bet on it for: Best Animated Feature
BLACKkKKLANSMAN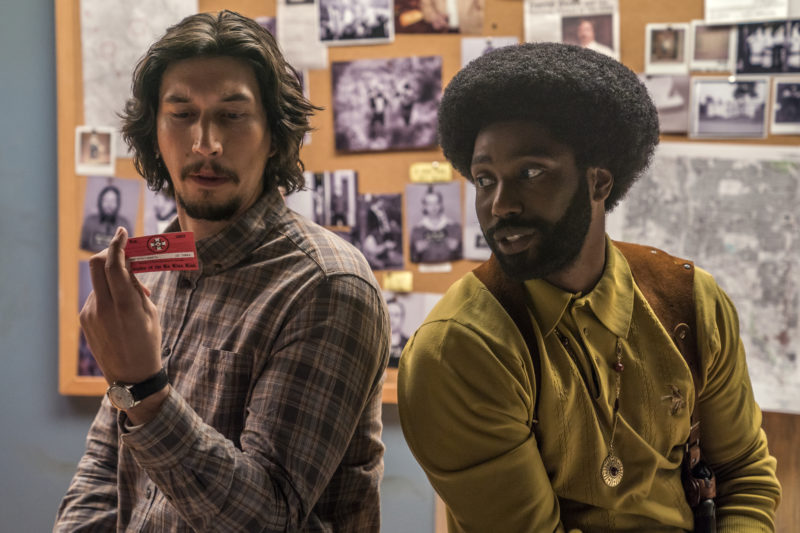 John David Washington (son of Denzel, and star of TV's Ballers) Ron Stallworth, the first African American police detective in Colorado Springs, who takes it upon himself to investigate the local chapter of the Klu Klux Klan (KkK) white Supremacist group. In the process, he is forced to strike up a phone-based friendship with the chapter's leader (Topher Grace, of TV's That 70s Show), the latter never suspecting his new pal isn't really a fellow racist. The resulting film is simultaneously hilarious and visceral, earning ovations and the 2018 Cannes Film Festival's Grand Prix for its take on topics that remain as shockingly relevant now as they were four decades ago. Admittedly, organized prejudice-based violence may sound like a strange subject for humor, but seeing as we live in times where real life is already stranger than fiction, legendary director Spike Lee's approach to BlacKkKlansman's seems entirely appropriate.
Bet on it for: Best Director (Spike Lee), Best Picture, Best Actor (John David Washington, Adam Driver), Best Adapted Screenplay
A STAR IS BORN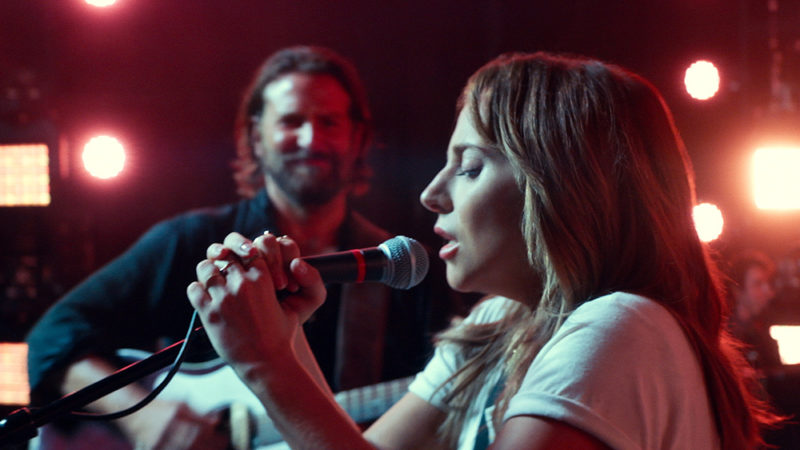 What's to be said about A Star Is Born that hasn't already been said? Whether taken as a remake or a standalone drama or a breakthrough cinematic vehicle for Lady Gaga, Bradley Cooper's (American Hustle) directorial debut scores on all fronts. Despite a lack of obvious chemistry between the leads, naturalistic performances help sell the tragedy of a tale as old as showbiz. And that's before we even get to the songs that Gaga helped write, which, while somewhat on the nose, help to sell the film's more emotional moments as our star-crossed lovers' inherent natures hurtle them towards their ultimate fates. If this one doesn't pick up a statue or two, we'll eat our proverbial hats.
Bet on it for: Best Actor, Best Actress, Best Picture, Best Director, Best Original Song, Best Adapted Screenplay
INFINITY WAR

Talk about lightning in a bottle: Only in a cinematic landscape characterized with streaming, home theaters, and wily marketing could a climate ever exist where audiences could actually be invested in the 19th entry in an ongoing franchise going back a decade. Perhaps the most remarkable thing about the Marvel Cinematic Universe is the utter lack of, "you'd get it if you read the comics," cop-outs. Indeed, despite some missteps, every film leading to Infinity War has devoted time and effort towards making us care about the amazing, colorful characters being depicted. Consider how the film's final act would play if we didn't know who these people were, or what they were about – it would just fall flat. Fittingly, it seems entirely appropriate that, in the year Marvel mastermind Stan Lee left this world, never were his characters more richly realized, fantastically realized, or outright human, than they were in Infinity War.
 Bet on it for: Best Visual Effects, Best Sound Design, Best Editing
EIGHTH GRADE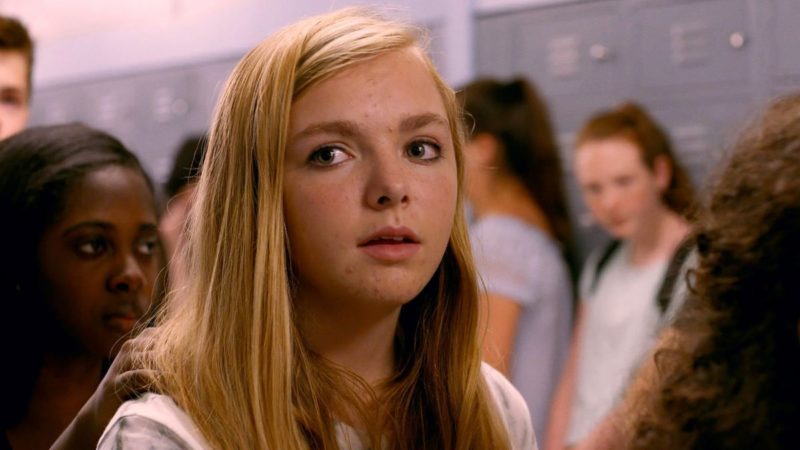 Often glossed over or outright ignored in the mainstream, few films have married the cringeworthy awkwardness of adolescence with emotional honesty as former YouTuber Bo Burnham's writer-director debut, Eighth Grade. Elsie Fisher (Despicable Me) stars as Kayla, an eighth-grader about to enter high school proper. In Fisher's hands, Kayla represents the hopes, anxieties, and yes, abject terror, that come with growing up in the age of social media. Built on the premise that growing up may be as tough as it's ever been, but being forced to do so in a world where the internet has always existed has made it all the more difficult, Eighth Grade may not be the easiest viewing experience, but its refusal to condescend or whitewash its subject matter makes it remarkable in its execution.
 Bet on it for: Best Actress, Best Picture, Best Original Screenplay
BOHEMIAN RHAPSODY

Critical reception may have been mixed, but there's no denying that the biopic of queen front man Freddie Mercury has touched a chord with audiences everywhere. Despite issues with factual points and behind-the-scenes drama that saw original director Bryan Singer replaced deep into filming by Dexter Fletcher (Eddie the Eagle), one thing everyone can agree on is Rami Malek's (TV's Mr. Robot) phenomenal turn in the lead. Malek's ability to channel Mercury sells the film's straightforward narrative, giving modern audiences a taste of the sheer animal magnetism that kept audiences in the palm of Mercury's hand. While Malek's career is too young in the Hollywood game to win a statue at this point, Academy members would be nuts not to at least throw a token nomination his way.
Bet on it for: Best Actor, Best Picture
What are your bets? Tell us below!