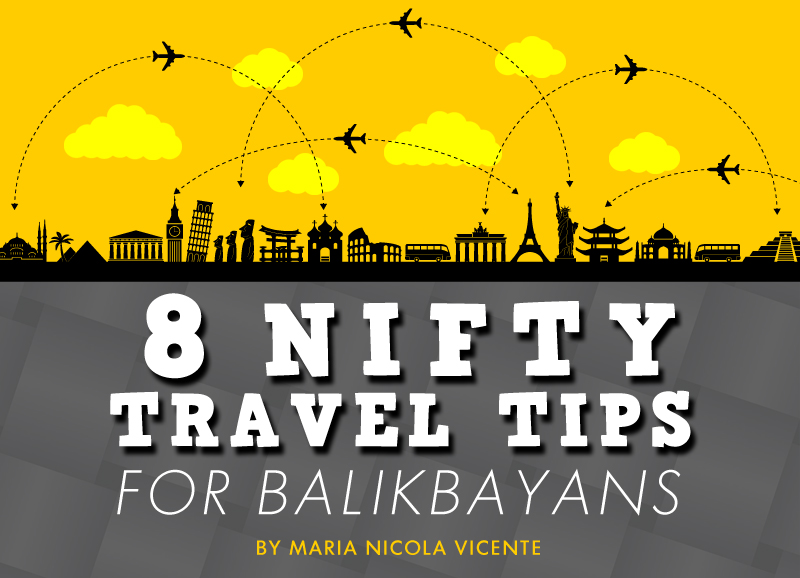 Nothing inspires us more than a trip back to the islands we call home. We can spend weeks planning the trip, days packing our things, and months daydreaming about it. Why wouldn't we spend our days looking forward to it? There's nothing quite like having both your feet planted on the soil of the country you grew up in, or being around the people you've been apart from for what feels like a lifetime.
Make your next trip home the best one yet with these nifty travel tips:
While you may be tempted to bring along the spoils of your hard work abroad (i.e. jewelry, expensive clothes, etc.), keep in mind that you're coming home to a third world country and should try to draw as little attention to yourself as possible, especially if you're travelling with cash. Save the alahas and designer shirts for an evening out somewhere you know is safe, or don't pack it at all.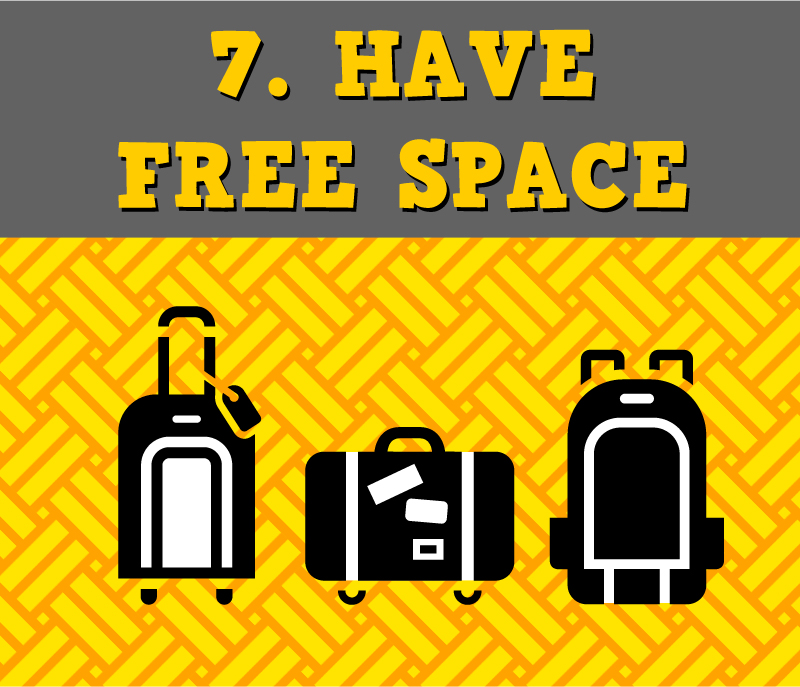 You will undoubtedly be bringing back things you can only purchase at in the Philippines (like cheaper toiletries, sauces, and other assorted supplies), so make sure there's room in your suitcase. After all, you don't want to leave with another balikbayan box, right? Invest in vacuum packed bags to make the most of the space in your suitcase and boxes. Don't bring what you can't buy at your destination. If you're staying at a hotel, they'll undoubtedly have towels and toiletries for you, and if you're staying with family then this shouldn't be a problem at all.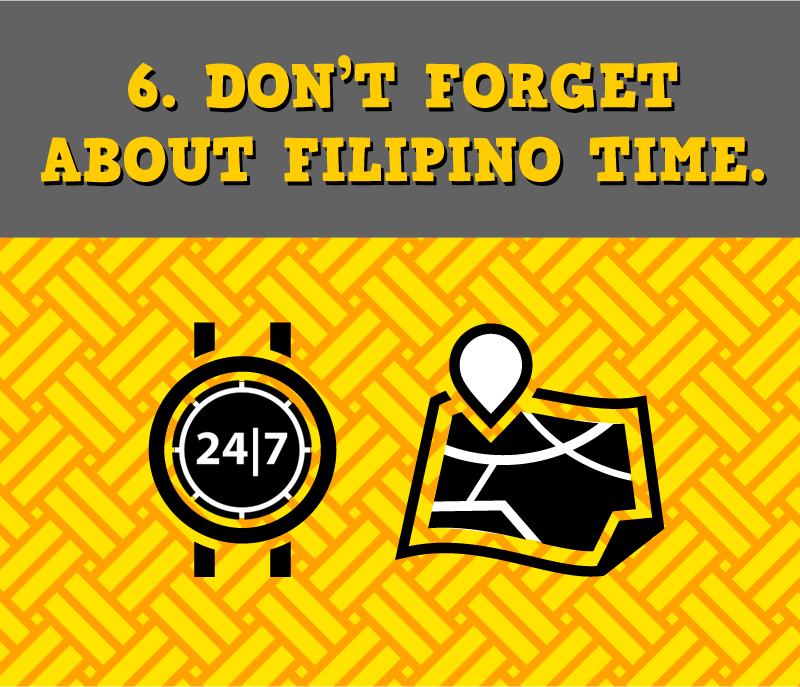 When making plans for getting picked up, request that whoever's fetching you check your flight status online to ensure that they'll be there when you land. There's nothing worse than waiting in a hot loading bay with a trolley full of valuables. When planning your itinerary for your trip, try to focus on one or two must-do activities and let the rest be up to chance so that you don't stress yourself out.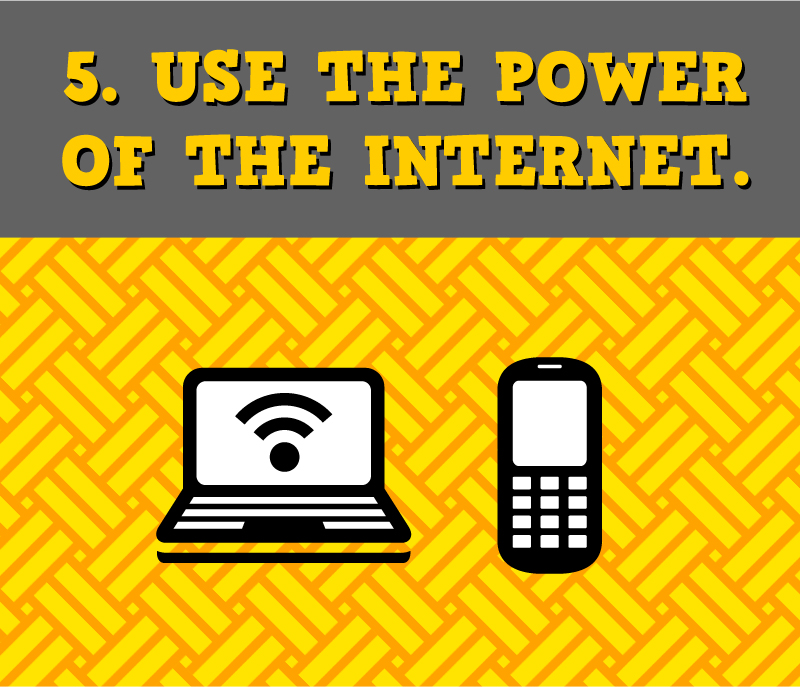 Chances are you've been planning this trip home for months, maybe even years. If your friends or family have made plans to spend time out of town, use the internet to double check the resorts or places that they plan to take you to. Your time home is valuable, and you shouldn't waste it (or your money) somewhere you feel unsafe or uncomfortable.
Lists are always helpful to keep track of things, especially when it comes to people and pasalubong. Make sure that you pack a little something for everyone, even if you aren't sure if you'll see them on your trip home. Lists can also help you keep tabs on the things meant for other people, as well as the things that are yours and the things you plan to buy. They can also help you keep track of expenses so that you don't go over budget.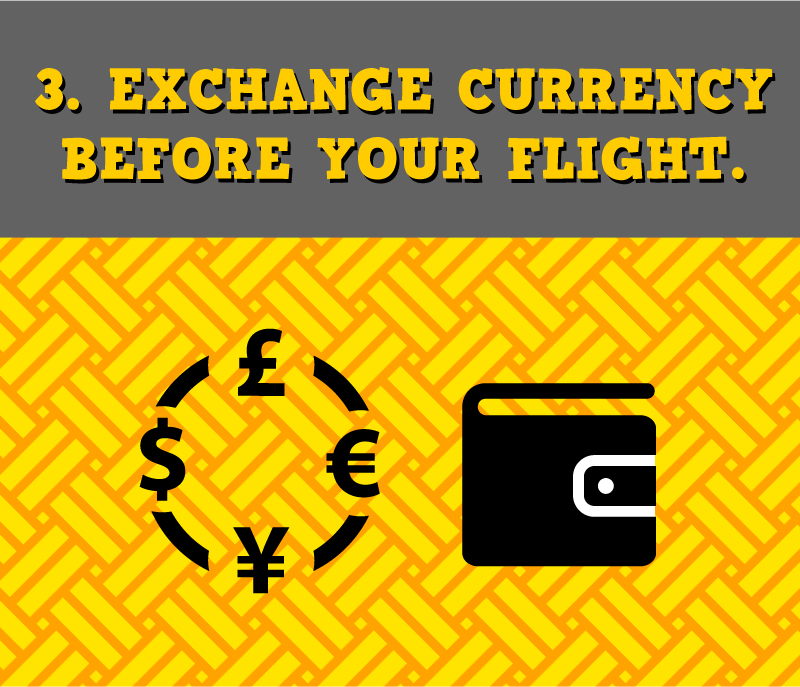 It's always a good idea to change currency before your flight. Check the exchange rates months before your intended trip home and change currency when the rates are in your favor so that you get the most out of your hard-earned money. Don't be shy to ask for smaller bills, which will come in extra handy when it comes to tipping. It's also helpful to divide your budget and organize them in envelopes, so that you can keep track of how much you've spent and have left to spend on certain things.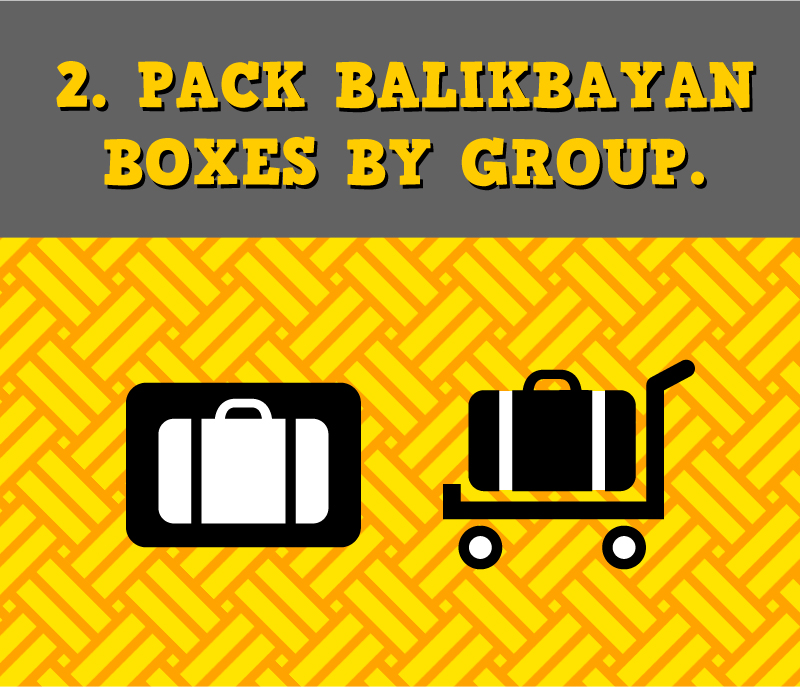 If you're planning to visit more than one set of people while you're in the Philippines, try to pack your pasalubong boxes by group. Sometimes people can't help but compare, and this will save you the trouble of them seeing things that aren't meant for them. After all, as much as you'd like to, you can't please everyone on your trip home.
We now live in a highly globalized world. The days of only being able to purchase certain things abroad are over and done. Save yourself the hassle and unnecessary expense of extra baggage by simply buying all your pasalubong in the Philippines. Depending on the time of your flight, you can always head straight to Duty Free Philippines to stock up on chocolates and presents. This way, your family members get to choose what they want or what they need from Duty Free's wide range of branded, original, and quality products themselves.
Mama can find the perfect scent of perfume she's been looking for, dad can get all the snacks he wants from the grocery, kuya can get his dream pair of shoes in the perfect size, and bunso can get the exact model of gadget that she wants! At Duty Free Philippines, sobrang saya magpasaya because it's just like shopping abroad but with your whole family with you!
The best part? You'll get them at a lower price, not to mention absolutely tax free, and you'll walk away happy!
Discover your endless shopping possibilities at Duty Free Philippines Fiestamall!
Duty Free Philippines has great promos, discounts, and freebies in store for you! Truly, "Ang Saya Magpasaya sa Duty Free Philippines." Welcome home, kababayan!