With the hype train for the upcoming Netflix series Trese reaching a fevered pitch, it's no surprise that people have been waiting for the first season to drop with bated breath. Whether or not you read the original comic book series the upcoming anime is based on, the buzz is hard to ignore.
That being said, it's easy to somewhat forget about one of the co-creators of "Trese," Budjette Tan. And that's by design — he and his co-creator, Kajo Baldisimo, while active participants in the adaptation of the comic series to the small screen, stayed relatively quiet as Trese-mania took over the internet the last couple of weeks.
But you know what? It would be a crying shame to not take a closer look at Budjette. Here are just 8 reasons why.
8. He understands that this is just the beginning for Filipino creators.
Filipino Komiks has often been relegated to a small sub-culture ever since the collapse of the newsstand market sometime in the '90s. Gone were the days when Hiwaga, Funny Komiks, and countless other publications could be bought for a few pesos and our ink-stained fingers would eagerly turn the pages. Komiks continued being made, of course, but despite the steadily increasing quality, they never reached the circulation these old komiks did.
Budjette knows he didn't just open doors for himself — he's blazing a trail for many others in previously unchartered territory. And with so much Filipino talent already in the worldwide comics industry, things can only snowball for other creators from here. Will we finally get our much-clamored for Mars Ravelo Pinoy Justice League? It's more possible than ever!
7. It took him ten years to feel that Trese was ready to be adapted.

While most creators dream of finding a way to take their creations to different platforms, it wasn't an overnight thing for Budjette. Not just because of the obvious limitations of Komiks as a platform at the time, but also because it really took him ten years before he believed Trese was ready to be turned into a show.
"There were a lot of talks to adapt it into either a live-action movie, or a TV show," he recalled. "But somehow, in those ten years, the right ingredients and conditions were just not there in front of us." Only when Netflix Anime started looking for shows from other countries did it feel like the right opportunity had finally come.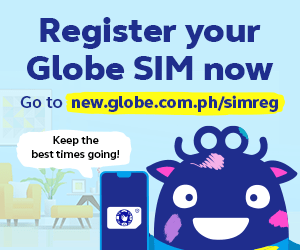 6. He's just as excited about the show as we are.
Whoaaaa!!!! https://t.co/F9tEMdlT2c

— Budjette Tan (@Budjette) May 31, 2021
Despite being part of the process, Budjette and Kajo actually left most of the decisions to the people who adapted the comic. He's been so relatively hands-off that so far, he's only seen the first episode, and is telling old and new fans alike to watch out for the Kambal, because they're always scene-stealers.
5. He hopes that Trese becomes a gateway to international audiences seeking Filipino culture.

"I hope that the global audience enjoys the show — enjoys it enough to learn more about our culture, about our folklore, and to want more Filipino stories."
What makes this all the more fascinating is that Budjette is still, a decade into it, coming from a place of wonder — that despite having spent countless hours of research, he still sees Filipino culture as something to proudly share everywhere. It's not just a narrative device. Far from it.
8 Dark Secrets You Probably Didn't Know About Manila
8 Dark Secrets You Probably Didn't Know About Manila
Budjette Tan | Jul 06, 2013
4. He hopes that the adaptation would take the comic book in directions he didn't expect.

Budjette knows that the minute Trese became an anime, the comic itself will also inevitably change from this point on. "In Superman, Kryptonite was introduced in the radio show, and not in the comic book. Every time there's an adaptation, there's a new character or spin that makes its way back to the comic book."
Only time can tell if Trese's 8th installment will feature elements introduced from the Netflix show, but we'd be more than happy to (eventually) find out.
3. International fans somehow managed to find him all on their own.

Plenty of comic book communities know about Trese, and you'd be surprised to discover that the vast majority of the people singing the praises of the series are not even Filipinos. Somehow, through sheer internet word of mouth, there are people all over the world who were fascinated by the very premise of the comic book and started importing it for themselves. It's really true what they say about the cream rising to the top.
2. He wants to introduce an LGBTQ character — for the right reasons.

Despite the long history of Trese, there is still no LGBTQ character in the comic book. Asked often about this by LGBTQ fans, Budjette simply wants to introduce one, but not for the sake of introducing one. "If you look at how Brian Michael Bendis turned Iceman into a gay character (retroactively), I don't want to do that. I don't want to just point to one of my characters and say —surprise! He's gay! I want it to have purpose, to make sense, and to do justice to the character, whether old or new.
I guess Budjette Tan may be a lot of things, but he's definitely no J.K. Rowling.
1. Because he is the Warren Ellis of the Philippines
[DISCLAIMER: We forced this statement out of him. He did not say this unprompted. Also, this was done with tongue firmly in cheek — we all know how people feel about these "_____ of the Philippines" declarations.]
Warren Ellis is known as a world-builder. He is known for, according to Budjette, "writing comics that should explode like a cultural grenade." He's also one of the biggest influences for Budjette, which is why he believes that if anyone walked up to him and told him that they think he is "the Warren Ellis of the Philippines," he'd be very honored at the comparison.
You may or may not agree with that assessment, but one thing's for sure — Trese has become a cultural grenade of its own, and if not anything else, Warren Ellis's influence on Budjette has certainly played a hand in that.
Trese starts streaming on Netflix on June 11, 2021. Watch it here.