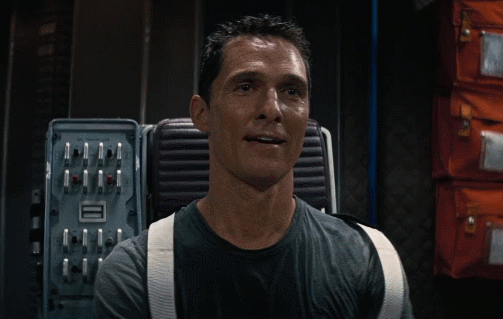 I'M NOT CRYING,
YOU'RE CRYING:
Try Not to Cry Challenge
By Kevin Christian L. Santos

Are you in the mood to go on a feels trip? Want to punish yourself and take your heart to a roller-coaster of emotions? No? Well, tough shit. You clicked on this in the first place, and you're about to go on a trip on the feels train.
Nothing beats a good, power cry. It's even better if you make an ugly face while tears pour out from your eyes. Besides letting all those emotions out, crying is good for you. It can improve your mood, release toxins, and more. That being said, we're about to do you a favor.
Enter the Try Not to Cry Challenge. We've rounded up some of the saddest and most heart-wrenching content the interwebz has to offer. To win, you have to make it through without crying, not even shed a single tear. If you win, congratulations. You're a heartless monster with a cast-iron heart who probably hates long walks on the beach, puppies, and everything else that is good and pure. If you lose, it's ok. You get a virtual hug.
Without further ado, let's get started. Can you make it to the end without being reduced to a blubbering, crying pile of flesh? Let's go.
8. Jimmy Stewart's poem to his dog, Beau
Legendary actor Jimmy Stewart appeared on "The Tonight Show with Johnny Carson" in 1981 to share one of his poems. Stewart read "I'll Never Forget a Dog Named Beau" about his golden retriever.
It started out with a few quips that made Carson and the audience laugh, but you're damn sure every single person in that studio that day got misty-eyed when Stewart finished his poem.
7. Derek Redmond suffers an injury in the Olympics
At the 1992 Barcelona Olympics, British runner Derek Redmond was determined to bring home a medal. It didn't matter what medal it was. He was determined to be the fastest man at the Olympics.
He kicked ass in his heat, as he clocked the fastest time in the qualifier for the semi-finals. He was confident heading into the semis.
He was making decent time. Once past the 250m mark however, tragedy struck. Derek tore his right hamstring. In an instant, his competitors left him in the dust, leaving him on his knees and crippled. His Olympic medal dreams were gone in a flash.
Still, Redmond refused to give up. His spirit refused to crumble and he decided to face adversity head-on. He stood up on his feet and hopped on one leg as he grimaced and winced in pain, determined to finish the race. He promised his dad that he'll finish the race no matter what.
Halfway to the finish line, a familiar figure charged to the lanes and helped Derek towards his goal. It was his father, Jim. Derek was crying in desperation as his emotions took over. Derek and Jim crossed the finish line, bringing thousands upon thousands of spectators on their feet for a standing ovation. You can bet many in the audience were in tears, witnessing the courage, dedication, and triumph of the human spirit.
6. Thai Telco Commercial: TrueMove H "Giving"
If you thought Thailand's life insurance commercials are the only tear-jerking ads in their arsenal, think again. In this commercial for mobile telco provider TrueMove H, we see the importance of giving and generosity. Be kind to everyone you meet, for you don't know the kind of shit they have to deal with in their journey.
5. Thai Life Insurance Commercial: Silence of Love
The Thais are practically the grand masters at the art of the tear-jerking life insurance commercial. They're like the Martin Scorsese of the genre.
This commercial in particular has already amassed a whopping 4.7 million views since being uploaded to Youtube in 2011. Watch the video and you'll see why.
The moral here? Remember to take care of those who take care of you. Also, don't be an asshole to your dad.
Speaking of being nice to your family…
4. This is Game: Animal Crossing

Every single second you spend here on earth counts. Show the people who love and care about you how much they matter.
"I've learned that people will forget what you said, people will forget what you did, but people will never forget how you made them feel." – Maya Angelou
3. Bernas Commercial: Father's Day
It's not just Thailand's commercials that will make you ugly-cry. In this commercial from Malaysia's Bernas, we see the value of one's family – the times we share, both good and bad. How easy it is that we give in to our weakness and forget how to love and smile. At the end of the day, they'll always be there for you. Family is forever.
[cries in Malay]
2. Last Minutes with Oden
In this short documentary, filmmaker Eliot Rausch chronicled Jason Wood spending last few minutes with his beloved dog, Oden,  before putting down his pet. It's a gorgeously-shot and heart-wrenching piece as Jason struggles to say goodbye to his beloved friend. Wood opens up about his dark past, his time in prison and the struggles that he had to face, and how Oden was able to save him and help him.
"He showed me, through his (Oden) example how to love and I loved him. I didn't show him how to love; he showed me how to love."
It's a true testament of the power of a dog's love. And how hard it is to say goodbye.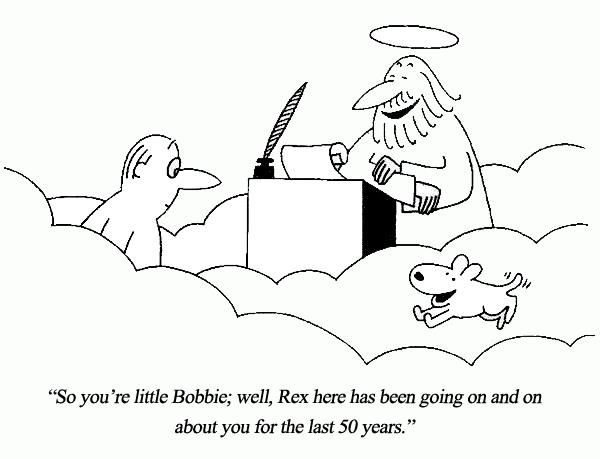 1. THAT scene from Up
When it comes to heart-warming tear-jerkers, Pixar doesn't mess around. You got tons of examples: the incinerator scene and Toy Story 3's ending, the "take her to the moon for me" scene in Inside Out, "Kitty has to go" in Monsters Inc. and more. It's as if they meet up in a lab and think of ways on how to make us ugly-cry in their next movie. None of it feels fake, and there's a sense of warmth and authenticity in each of them. Everything feels emotionally real.
Up deserves a special mention since Pixar had us sobbing in the movie's first few minutes. It took us on a roller coaster of emotions and highlighted how life and its moments are precious things. Keep in mind that this was just the start of the movie, with many of us internally screaming "DEAR GOD THIS WAS SUPPOSED TO BE A KID'S MOVIE! NOBODY MAKES ME FEEL MY OWN FEELS!" in between sobs as we weren't prepared to witness the start of Carl's new adventure.
Well, did you feel anything? If you didn't at least shed a tear, then what the hell is wrong with you? It must be hard swimming with a cold, cast-iron heart since you end up sinking all the time. For those who bawled, there there. Here's something happy: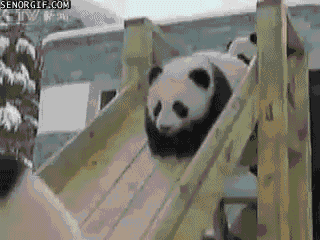 Did anything on this list make you cry? Let's share all our feelings below!