Try These Unique Date Ideas for Valentine's!
Feb 2, 2018 &nbsp • &nbsp Kyzia Maramara
It's pretty taxing, this time of the year, especially if you have a special someone and you're not prepared with a great date idea. Never fear! We're here to help your last minute problems. Check out 8 of the greatest things you can do with your special someone this February (not just on Valentine's Day, mind you). Don't forget to take lots of photos to preserve the memories!
1. Ride a hot air balloon together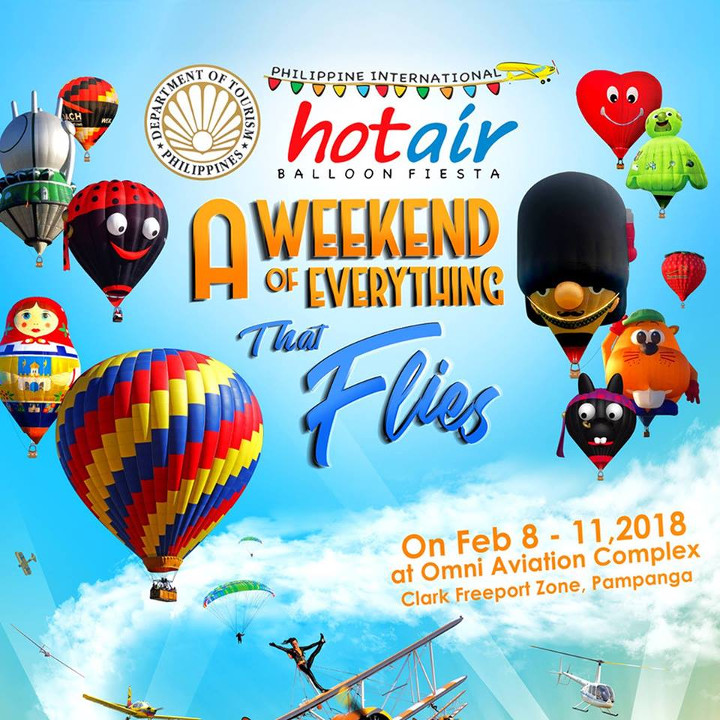 Admit it, you've always wanted to go to the Philippine International Hot Air Balloon Fiesta but maybe you had no one to go with. Well now you do! The fiesta is held this year from February 8 to 11, 4 days of aviation goodness. The Fiesta is also the longest-running sports aviation event in Asia so it'll be filled with all kinds of on-air activities.
2. Finally get to try Inflatable Island PH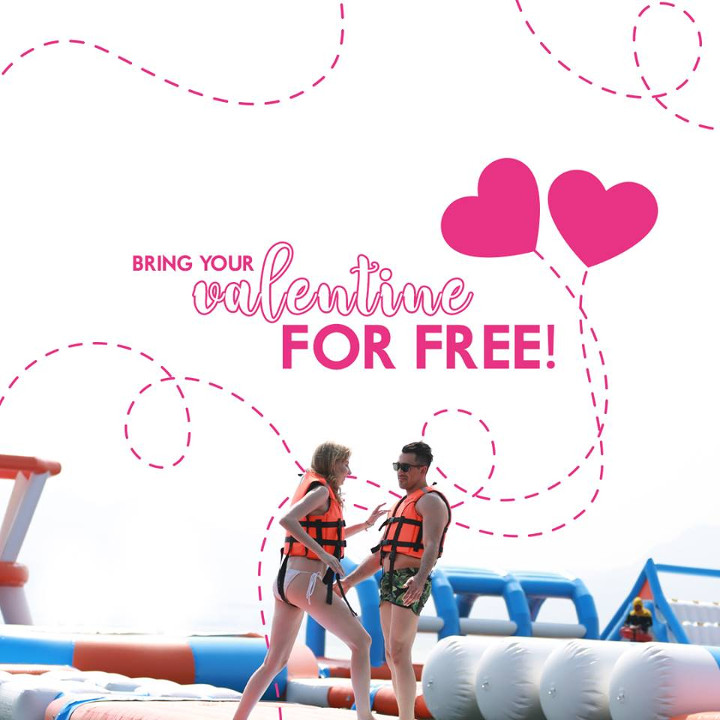 From February 14 to 18, pay one SOAKED/SPRAY play pass at Inflatable Island PH and you get to bring your date for free! A date at the biggest floating playground in the Philippines won't be a date easily forgotten.
3. Go on epic ghost tours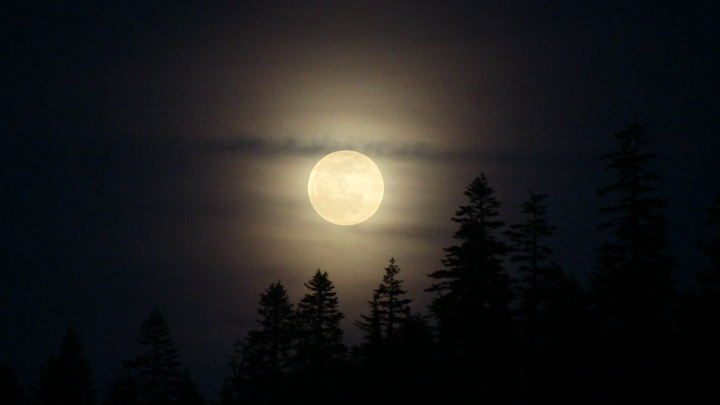 Stray away from the usual lovey-dovey rituals Valentine's Day has and try the exact opposite! Challenge your Valentines date to a ghost tour and defy all the odds. If you're brave enough, that is. You could wait for the Intramuros Ghost Walk to have another tour or go to all the haunted places in Baguio. Either way it'll be a fun date!
4. Fire some (safe) shots!
How about something new and trying a unique date at the shooting range? Tough Guys Shooting Range in Cubao is offering a very affordable deal for two people. You could even date your dad if you wanted to! You could follow it up with a go at the Gandiva Archery or a safe bet of Skating.
5. Dance your heart out at a concert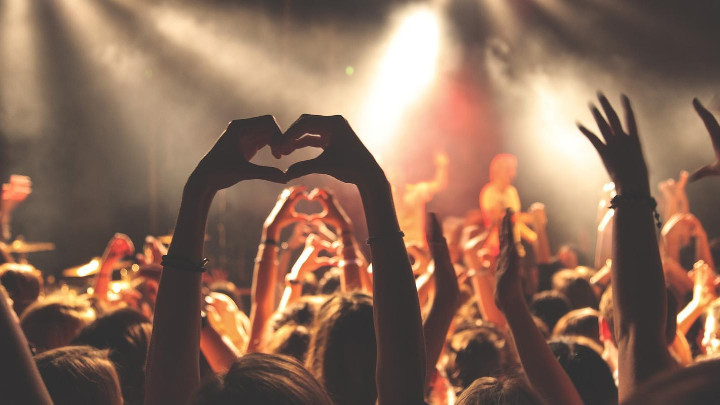 February concerts are definitely for all the lovers out there whether you like indie, rock, or a mixture of everything. Buy your girl/guy a ticket to see The xx or Oh Wonder (for free), or Paramore if you're punk rock enough. Hold hands and dance like there's no tomorrow! Who cares? It's your favorite song playing!
6. Shop at the Big Bad Wolf Book Sale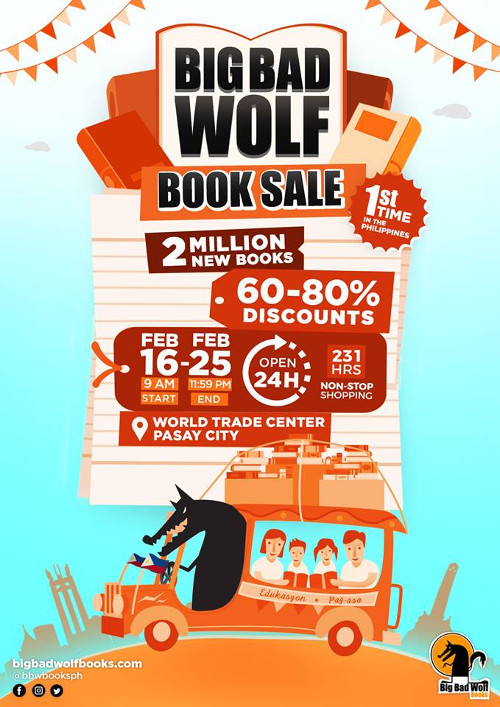 For the bookworm couple, what better date than to spend it amidst shelves of affordable books? You can buy each other's favorite book or discover new ones to add to your reading lists. It's a good thing the Big Bad Wolf Book Sale is open 24 hours from February 16 to 25 at the World Trade Center in Pasay City.
The Big Bad Wolf Book Sale, touted as one of the world's biggest and most affordable fairs, is now in Philippine shores after touring in other Asian countries. Grab the chance while they're still here!
7. Bars on top of the world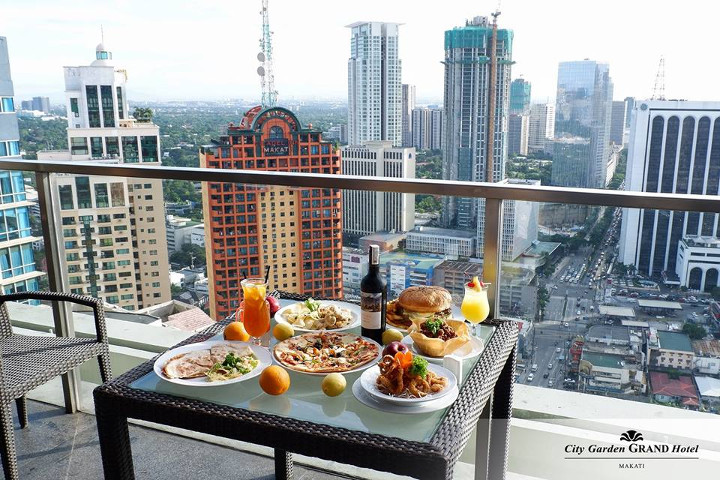 So you're a simple couple, none of that out of town hassle just for a date. Then you could pick a restaurant in the city, a simple yet elegant one. How about a restaurant with a view? The Bayleaf at Intramuros has a beautiful sky deck restaurant with great Valentine's offers. Watch the skyline of the ever busy Makati City while dining at the Firefly Roofdeck of the City Garden Grand Hotel Restaurant. There's also the Verona Bar at Privato Hotel in Pasig.
8. Indulge on a spa day
You can never go wrong with treating them to a day at the spa. Pick a place that's near enough from the city but away from the crowd so you'll get the ultimate relaxing day. Look into Luljetta's Hanging Gardens Spa at Antipolo or the new Marina Bay Spa which includes a buffet.
Where will you be taking your Valentine this year? Share it with us!