In a time when seemingly every other movie is a sequel, remake, or reboot, Pixar films have (for the most part) remained consistent sources of original, well-crafted entertainment that the entire family can actually enjoy. Their latest film, Turning Red, serves up a captivating coming-of-age story, set against the framework of adolescence, Chinese filial piety, and growing up in the late '90s-early 2000s.
The story

The story centers around Mei, a 13-year-old Chinese Canadian whose biggest concerns in life are getting good grades, living up to her mother's expectations, and seeing her favorite boy band, 4*Town, live on stage. When supernatural forces transform Mei into a giant red panda whenever she gets excited, this model student will have to balance finding a cure for her condition, living up to her parents' expectations, and scrounging up enough cash to see 4*Town perform.
What's a red panda to do?
Growing up is hard to do
The use of body horror as an allegory for adolescence may be a common trope (Teeth, Ginger Snaps, Jennifer's Body), but the brilliance of Turning Red lies in how director Domee Shi (of Pixar's popular Bao short) and her team incorporated actual aspects of Asian culture into the narrative.
While recent films like Shang-Chi: Legend of the Ten Rings and Raya and The Last Dragon have been praised for bringing Asian actors, concepts, and iconography to the western mainstream, neither really presented the audience with any sort of meaningful insight. The former had Simu Liu (TV's Kim's Convenience) validating the American-Born-Asian's tendency to stray from tradition, while the latter used a homogenized Southeast Asian aesthetic to tell a standard fantasy story. In comparison, Turning Red unabashedly embraces its protagonist's heritage to tell an altogether unique coming-of-age tale that never sacrifices authenticity for the sake of accessibility.
And given the 2002-based setting, it would have been simple (i.e. lazy) for the filmmakers to coast on (predictable) nostalgia-based gags, but Shi and her team never stoop so low as to go for the easy joke. And while some may argue that not many watching would necessarily know what it's like to be a 13-year-old Chinese girl in early-2000s Toronto, it's probably a safe bet that those self-same people aren't talking cars or neurotic clownfish, either.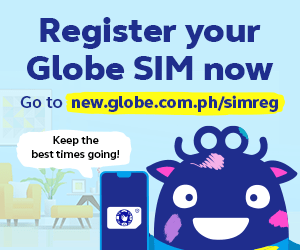 It's totally relatable

Cultural origins notwithstanding, the themes here are among the most universal that Pixar's ever sought to tackle. After all, who didn't feel like an outsider at one point or another while growing up? Who didn't have an awkward phase? Heck, between crushes, peer pressure, parental expectations, and/or the sudden all-encompassing need for self-expression, one's hands would already be full — even without the involuntary physical changes.
Where Inside Out (2015) concentrated on the emotional roller coaster of growing up, Turning Red takes that on and deals with all the messy body stuff that comes with it, as viewed through the lens of a first-generation immigrant.
The family life
As Mei, newcomer Rosalie Chiang is just the right amount of precocious, without being annoying, while Sandra Oh (TV's Grey's Anatomy, Killing Eve) plays her mother, Ming, as a tiger Mom whose overbearing nature comes from a position of concern for her only daughter. Rounding out the Lee family is Mei's father, Jin (Orion Lee, The Last Jedi), a stoic man with a warm heart and a penchant for whipping up sumptuous meals for his loved ones.
If the film's family dynamics ring true, it's because the broad strokes stem from Shi's own experiences growing up as a Chinese Immigrant in Toronto at the turn of the century. Turning Red is a deeply personal film for Shi, and it shows in the Lees' bond, which anchors the film; no matter what disagreements, misunderstandings, or supernatural shenanigans they may encounter, their love and concern for each other shine through, even without dialogue.
The secret life of the Chinese-Canadian teenager
Take, for instance, the sequence when Mei looks in the bathroom mirror and realizes she's transformed overnight into a ten-foot-tall anthropomorphic red panda. Ming, on the other side of the door, has heard the resultant commotion and, convinced that her daughter is having her first period, demands to be let in, bearing all the paraphernalia she had on-hand for just such an occurrence. Off to the wayside is Jin, who decides that he knows better than to get involved.
While this comedy of errors could have been played purely for the sake of slapstick, the animation of the characters' non-verbal actions are what sell the scene's emotionality; whether it's Mei's increasingly panicked body language juxtaposed against her mother's legitimately concerned facial expressions, or her father's well-timed exit, the "acting" is so good that you could run this scene on mute and it'd still make sense. That the scene is literally about a mistaken case of menstruation only further underscores the animation and narrative skill involved.
As it turns out, the transformations are the result of an ancient enchantment that bestows all the women in Mei's family the ability to change in order to protect their clan. Fortunately, a ritual does exist that, when performed at a certain time of the month under the light of a red moon, can cure her condition. All she has to do until then is keep her emotions in check, but with the pressures of school, her parents, a bully, and her family responsibilities weighing on her, it's a task easier said than done.
'Soul' Will Let You Discover Pixar's Meaning(s) of Life
'Soul' Will Let You Discover Pixar's Meaning(s) of Life
Mikhail Lecaros | Dec 25, 2020
Besties for life

Thankfully, Mei is able to find solace (and Zen) in the company of her three best friends, who accept her transformations almost immediately. If the Lee family are the emotional backbone of the film, Mei and her friends are the living, beating heart.
Perhaps not coincidentally, the three comprise a rough cross-section of Mei's own personality, with Abby (Hyein Park) as a hyperactive ball of unfiltered emotion (id), Priya (Maitreyi Ramakrishnan, Netflix's Never Have I Ever) being a deadpan intellect (superego), and Miriam (Ava Morse) as the grounded voice of reason (ego). The film goes so far as to show us multiple times that the four are unable to function properly unless they're complete, and it is their antics that propel the plot forward.
Mei, Ming, and Mommy issues

Taking a page from the Teen Wolf (the rambunctious 1985 film, not the recent angsty TV series) playbook, Mei realizes that the ability to transform into a furry hulk may not be such a bad thing after all, concocting a plan to leverage her alter-ego's sudden on-campus popularity for profit. But with the night of the red moon coinciding with 4*Town's Toronto concert, and her grandmother (Wai Ching Ho, TV's Daredevil, Iron Fist) and aunties in town to help perform the ritual, Mei will have to choose between obeying her mother's wishes or stepping out from her intimidating shadow to forge her own path.
The final act, wherein traditions and emotions collide in literal and metaphorical ways is, without a doubt, probably the wildest twenty minutes of family therapy you will see this, or any other, year.
The bottom line
Involuntary transformation as a stand-in for puberty may not be a novel idea, but it's rarely paired with the juxtaposition of New World independence against Old World traditions, and rarer still for the final product to be anywhere as amusing, insightful, and respectful to everyone involved as Turning Red. With her first full-length film, Doomee Shi has successfully crafted a movie for all ages that openly discusses the messiness of growing up while navigating the topic of the generational divide in a refreshingly authentic, culturally-sensitive manner.
Check us out on Facebook, Instagram, Twitter, TikTok and YouTube, to be the first to know about the latest news and coolest trends!