When you can't get something to work around the house, what do you do? You probably ask your parents or, if they're not around, you consult the internet. That's what a Facebook user was doing when they stumbled on YouTuber Lolo Smart's channel.

Labambanito Lantican says he broke his electric fan and was looking for ways to fix it so he started checking for tutorials on YouTube. "I don't know but I just felt amazed when watching him," Lantican proudly wrote about discovering Lolo Smart's channel. "I think it's because of how calm he talks like parang inaalalayan ka talaga [niya] in every step, and at the same time I can see the effort he puts into it! He enjoys it! Look guys, may pa-subtitle pa [siya]."

When Lantican posted his gratitude on social media, Lolo Smart only had 550 followers. As of writing, the Facebook post has garnered 47k reactions and 41k shares. It's safe to say the adorable Lolo Smart has made his mark on the Internet. Netizens even ended up boosting his subscribers to a whopping 90k overnight (he now has over 136k subscribers). That's quite a feat!

Going over Lolo Smart's YouTube channel, the first thing you'll notice is the channel's banner. He smiles, holding a camera, the text beside him reading: "Fun and Activities of Grandpa; Photography, Travels, Electronics". On his about page, Lolo Smart shares that he has been in the electronics repairs industry for 40 years, so he definitely knows what he's talking about.

Lolo Smart already has a total of 25 videos so far, covering topics like fixing microwaves, fixing electric fan blades and AM/FM Transistor radios, how to make a condiments wood rack, and even a list of sensible gift suggestions for seniors. All his tutorials are quick and easy to follow. Check out his useful videos below and don't forget to subscribe to his channel so Lolo Smart knows we appreciate him.
How to Fix Electric Fan Blades
This Ilocano Farmer's YouTube Channel Showcases the Beauty of Buhay Probinsya, and It's Amazing
This Ilocano Farmer's YouTube Channel Showcases the Beauty of Buhay Probinsya, and It's Amazing
Kyzia Maramara | Feb 12, 2021
How and When to Oil an Electric Fan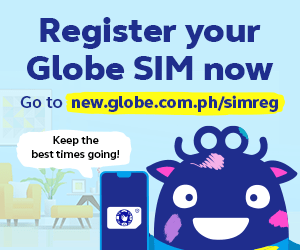 How to Fix Microwave Oven
How to Fix Flat Iron That's Not Heating
How to Repair LED Christmas Lights
How to Repair a Korean Electric Griller
How to Fix Toy RC Car Steering Problem
Mobile Photography Tutorials for Beginners
Check us out on Facebook, Instagram, Twitter, TikTok and YouTube, to be the first to know about the latest news and coolest trends!