Is it truly happening? Is Twitter finally giving us that much-coveted edit button? According to the social media platform's official account, the answer is a resounding yes.
Public demand
For so many years, Twitter users have been clamoring for a feature that allows editing of tweets even after publication. Many users have been asking for an edit button as early as 2006, the same year that the social media platform was launched.
wishing Twitter had an edit feature for recent posts so I could edit a post where I said the bed was 'poorky'

— Kitta (@Kitta) November 10, 2006
Last April, billionaire Elon Musk asked users if they want an edit button. His poll received over 4 million votes with 73.6% in favor of the feature.
Poopeepeepee poopoo (I just want to see if I have an edit button yet)

— Hank Green (@hankgreen) September 1, 2022
"We'll probably never do it"
Despite the public demand, Twitter has remained firm in its decision to not allow tweet editing. Twitter co-founder Jack Dorsey even said that they'll "probably never do it." He cited the beginnings of Twitter as "an SMS, text message service" and how the company wanted to "preserve that vibe, that feeling, in the early days" since you can't take back a text you already sent. He also pointed out that while there are advantages to an edit feature, like fixing typos, there are also dangerous uses to such a feature, including misinformation.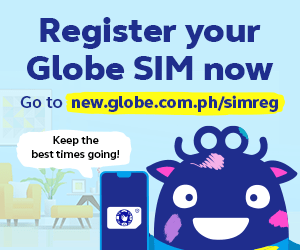 New changes

However, after Dorsey stepped down as CEO last November 2021, much has changed. There is Spaces where you can host live audio conversations, as well as the latest Circle where you can send a tweet viewable by only a select group of users. Now, it seems there's a new — and much coveted — change coming to the platform.
Twitter Circle is ~*Finally*~ Here: Everything You Need to Know About Twitter's Newest Feature
Twitter Circle is ~*Finally*~ Here: Everything You Need to Know About Twitter's Newest Feature
Edgardo Toledo | Aug 31, 2022
An edit button — finally?
if you see an edited Tweet it's because we're testing the edit button

this is happening and you'll be okay

— Twitter (@Twitter) September 1, 2022

On September 1, Twitter's official account announced through a simple tweet that they're currently testing out an edit button. "This is happening and you'll be okay," the tweet read to the cheers of Twitter users. So many users are rejoicing all around the world. Even more are checking if they're one of the beta users chosen to test the new feature.
However, as of writing, the Twitter team is only testing internally, so edited tweets may be sparse. (We haven't seen any yet!) But the social media platform did share how the feature works thus far.
So how does it work?
well well well, look what we've been testing… pic.twitter.com/a8fND4xqMM

— Twitter Blue (@TwitterBlue) September 1, 2022

As the name suggests, the Edit Tweet feature allows users to revise their tweets even after it has been posted. A user can use the Edit Tweet feature up to 30 minutes from posting. After half an hour has passed, the feature will no longer be available.
An Edited Tweet will also have labels that mark it clearly as such to allow users to recognize when a Tweet has been modified. Clicking on that label will also let users see the past versions of the tweet through Edit History.
When would it be rolled out?
According to the Twitter team, it would be initially offered to Twitter Blue subscribers later this month.
There's currently no set date for release for non-paying Twitter users, but according to a spokesperson, they are currently testing to "anticipate what might happen if we bring it to everyone."
But should you use it?
Many experts raised concerns about the dangers of an Edit Tweet feature. Those with malicious intentions could edit a tweet to change the statement after it has been retweeted and endorsed by others. This would turn the platform into ground zero for misinformation and fake news, and that's something we don't need more of, especially in the Philippines. We've seen it happening on other platforms.
Case in point: this Instagram user changed his photo's caption after collecting several agreeing comments, which is made worse as Instagram doesn't have the option to view a post's edit history.
Example of why twitter doesn't need an edit option https://t.co/wg2BTdsveQ

— A (@adinaxii) January 28, 2019
TechCrunch's Amanda Silberling points to another good example: Tumblr in the early 2010s, where a post is basically a free-for-all for strangers to edit. Back then, anyone was allowed to reblog your post and then edit your words to be completely different from what you originally said. Some used it to prank friends, but others went too far that some users left the platform altogether and Tumblr had to change the feature (see: John Green and Tumblr).
But things get worse if you think about the tweets and subsequent edits that malicious people may write. Tumblr is mostly used as a fandom platform, but Twitter is a mix of all types of people, and that includes people in politics, media, business, and more. The list goes on and on and on. When a platform has such a wide global audience then paired with an edit feature, it could spell disaster. Twitter user Katelyn Burns gave a horrifying scenario:
Cannot wait for someone to write "I support trans people," get a load of trans people to retweet it, and then edit it to "trans people should be genocided." It'll happen day one.

— Katelyn Burns (@transscribe) September 1, 2022
Director of the Stanford Internet Observatory and former Facebook chief security officer Alex Stamos said it could even be used in a scam, as has already happened through the use of the editing feature of a verified Facebook page.
What is needed?
As they outlined in their blog, Twitter is taking careful steps before rolling out the Edit Tweet feature. However, the current design of the Edit Tweet feature is not enough. Sure, there's a limit to when you can make an edit, and users can view the Edit History. But there should be more features. A few users have some suggestions, including a notification for every time a tweet they retweeted has been edited and a complete reset of the retweets and likes once a tweet has been edited.
I hope this edit feature guarantees that we can see when a post has been edited, that we can see past versions of the post, and that we're notified if any post that we've previously retweet has been edited.

If not, this is going to be quite bad. https://t.co/p1i7oXHlO2

— Jon Munitz (@JonMunitz) September 1, 2022
The simplest way to prevent abuse of a Twitter edit button is to reset all retweets and likes to zero whenever a tweet is edited. That way, no one can tweet something, go viral, then change the message. Doesn't sound like Twitter's test version does this, which is baffling!

— Yair Rosenberg (@Yair_Rosenberg) September 1, 2022
What are your thoughts on this upcoming feature?
Follow us on Facebook, Twitter, Instagram, Tiktok, and Youtube for the l8est entertaining, useful, and informative lists!