As another season of the UAAP is about to close, let us look back at those athletes that not only showed us how to perfectly balance academics and sports (kudos guys and girls!), but also made our heads (and hearts) turn as well.
Jaira Ventura (Cheerdance – Adamson University)
Hard work does pay off for the Electronics Engineering major as her squad made it to the podium again after 15 years. Cheerdance is such a competitive sport in the UAAP and we can't wait for next season. Jaira and the rest of the Adamson Pep Squad for sure will be one of the teams to watch out for.
Karla Manuel (Women's Basketball – University of Santo Tomas)
Do not be fooled by her pretty face. This 4th year Entrepreneurship major is always ready to strut her stuff inside the court.  With a few more playing years left in the UAAP, expect her to be a more reliable big man in defense and in offense. Please fast forward to UAAP Season 80 already.
Jed Diamante (Men's Football – De La Salle University)
Sophomore and former rookie of the year Jed Diamante has been one of the main guns of the Green Booters this season. According also to an article by ABS-CBN Sports, he is also a Civil Engineering major and a consistent dean's lister as well. Now that's a killer combination!
Richard Escoto (Men's Basketball – Far Eastern University)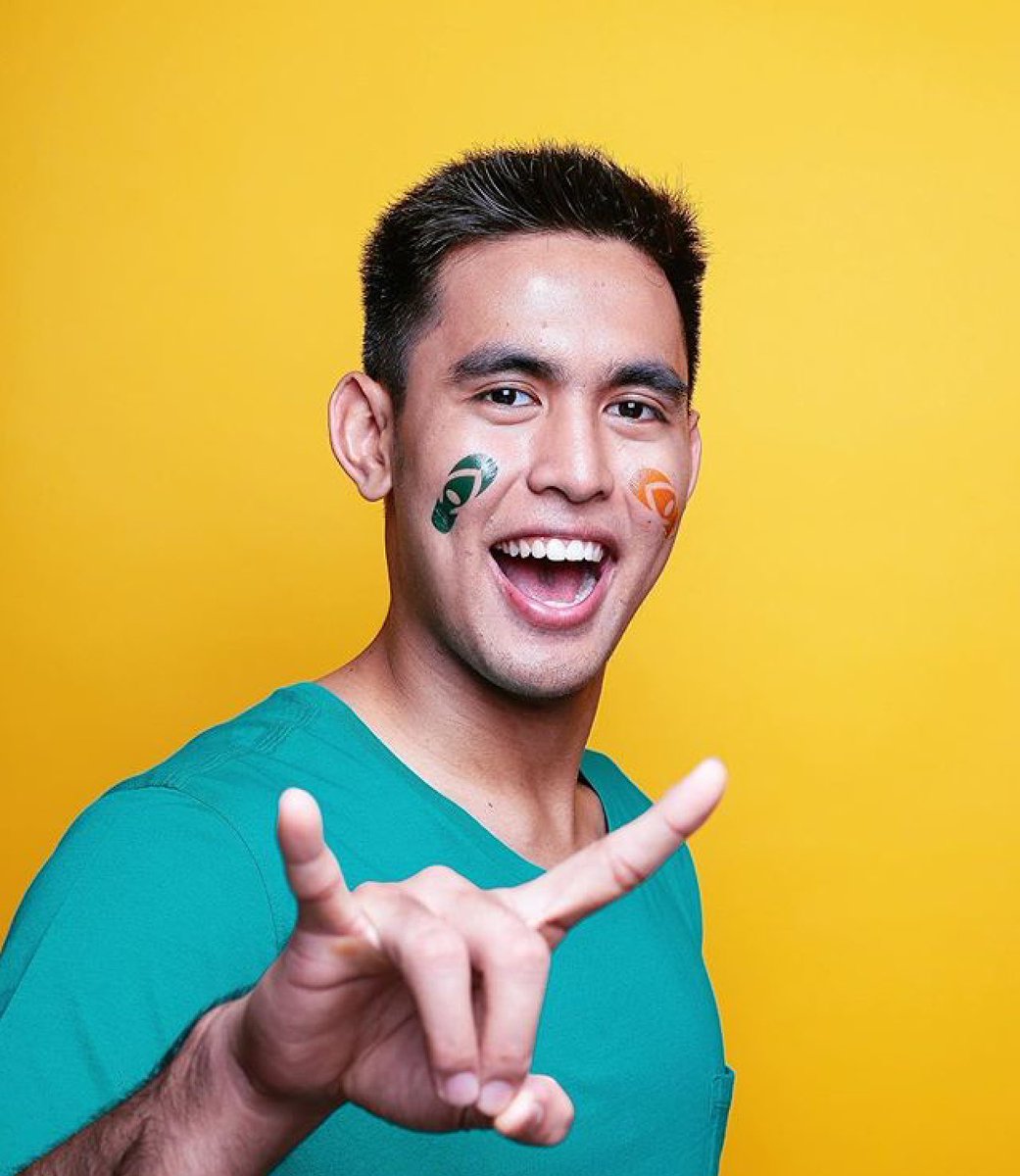 Now that his older brother, the sharp shooter Russel Escoto, has exhausted all his playing years, it's time for him to take over. Carrying the reputation of being an Escoto plus with numerous experiences playing in international tournaments, no doubt he'll be one of those players to lead the team back again to a podium finish but this time conquering every obstacle until they reach the top.
Jayvee Sumagaysay (Men's Volleyball – University of Santo Tomas)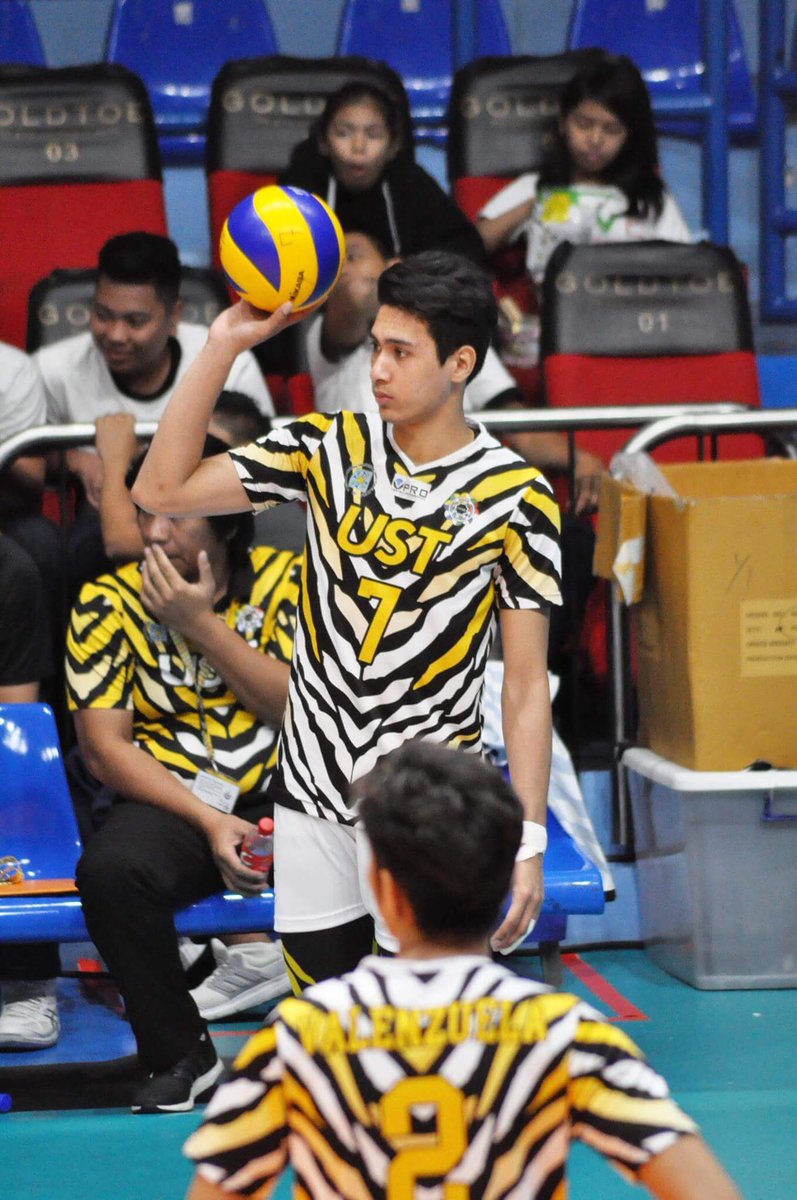 Probably one of the fiercest middle hitters of the league, the 4th year Sports Wellness Management student means business when stepping inside the court. Game commentators describe him as serious and always on his game face but according to him, he is the total opposite when outside the court. Now on the final stretch of the season, expect him to perform even better than his usual. Good news for his fans is that he still has one more playing year left and for sure he'll do everything to bring UST back to the Promised Land.
Tin Patrimonio (Women's Lawn Tennis – National University)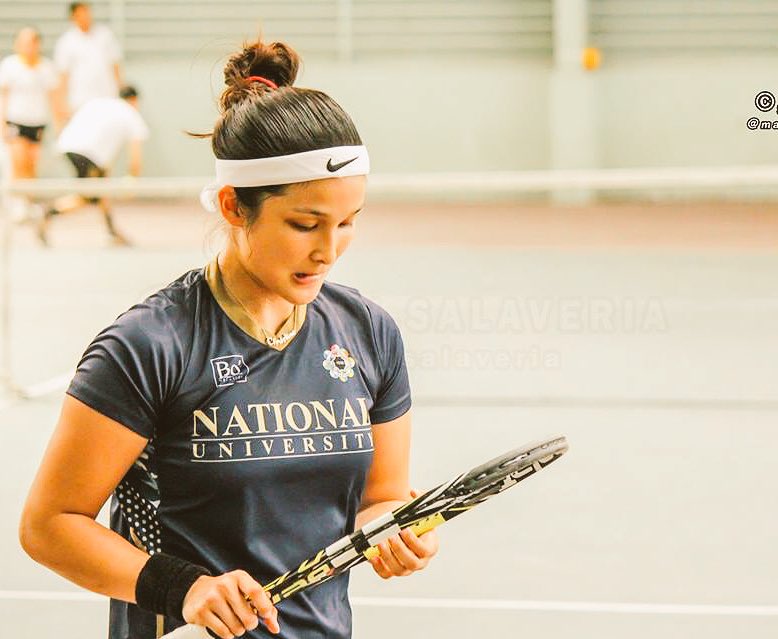 Athleticism definitely runs in their genes. The daughter of PBA legend Alvin Patrimonio has been ruling the tennis courts for the entirety of her UAAP career. During her five year stint with the Lady Bulldogs, she has led the team to four consecutive UAAP championships (seasons 76 to 79) and has been also named the MVP of tournament last UAAP Season 78. Now that's how you end your collegiate career–with a bang!
CK Clemente (Men's Badminton – University of the Philippines)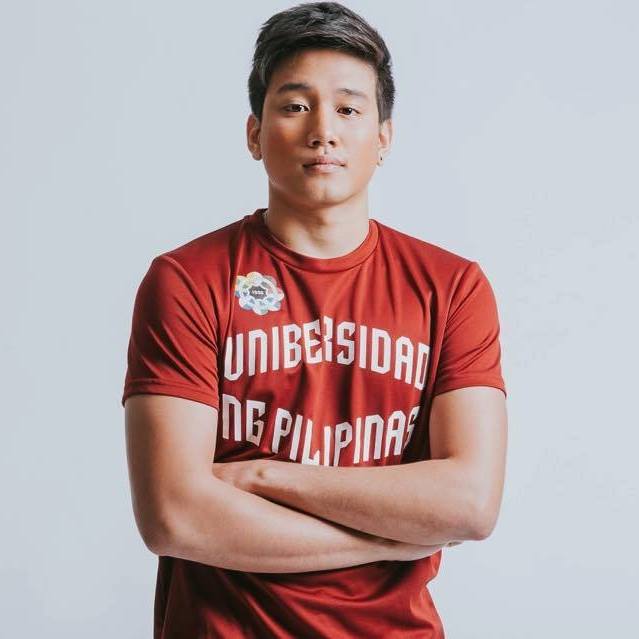 CK has it all – the looks, smarts and athleticism, that will make the girls swoon over him. The current co-captain of UP Men's Badminton Team and 4th year Sports Science major has perfectly showcased how it is like to be an isko-atleta (time management is the key!). He helped spearheading his team to a podium finish this season. The incoming captain next season vows to be all out on his final playing year.
Pauline Gaston (Women's Volleyball – Ateneo de Manila University)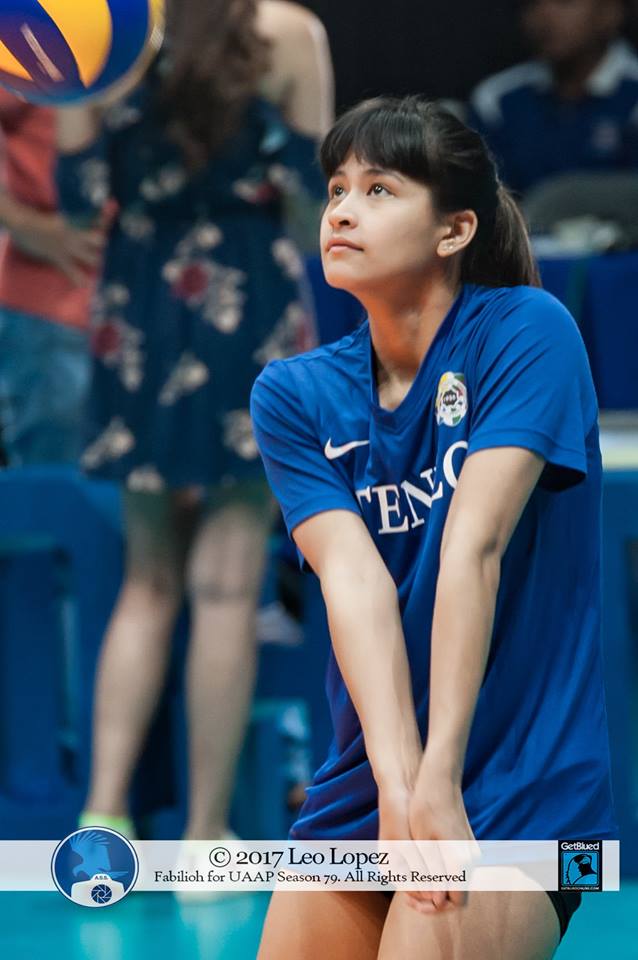 Popularly known as "Ponggay" in the volleyball community, the student-athlete/model never fails to steal everyone's hearts on or off the volleyball court. Not only is she known for her skill and model-like charm, but also for her attitude and sense of humor as well in front of the camera. Thank goodness she still has three more playing years left in the UAAP.
Who are on your list? Share them with us below!