UAAP Season 80 Finals:
The Drama as it Unfolds
on Social Media
By 8List

UAAP Season 80's Men's Basketball Finals is one for the ages. In a series full of controversies and emotional outbursts from all fronts, the penultimate match between arch rivals Ateneo Blue Eagles and De La Salle Green Archers was void of any of those that came before. Instead, fans were treated to a spectacle. Both teams gave it their all, and in the end it came down to a battle of wills.
And everything was captured on social media. Here is what went down last night, from multiple perspectives:
Game is Afoot
Looking for Revenge. 🦅 #UAAPSeason80Finals pic.twitter.com/95tmjTZUee

— Kim Castro (@kimkarlocastro) December 3, 2017
All fired up! #UAAPSeason80Finals #AteneovsLaSalle pic.twitter.com/sqjTiVtwn3

— Jasmine W. Payo (@jwpayoINQ) December 3, 2017
At the onset, the excitement was quite palpable. Both teams were energized by the support of fans.
Preach
truthfully speaking, both teams are capable of bagging that win, but this game is not just about talent it's about who wants it more #UAAPSeason80Finals

— Beatriz 🐯 (@beacortes07) December 3, 2017
Those from different alma maters weighed in on the match. If you can't root for your school, might as well enjoy the ride on this one.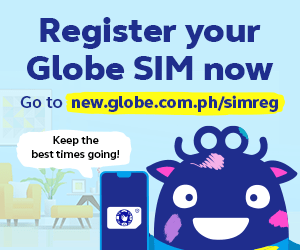 No Quarters
me rn:#UAAPSeason80Finals pic.twitter.com/Gwtawf7skB

— ricci 🐘 (@asdfghjossel) December 3, 2017
Needless to say, it was quite a nail-biter affair.
Deadlocked at the Half
It can't get any closer than this. Q4 between Ateneo and La Salle, coming right up! #UAAPSeason80Finals

LIVE NOW!

📺 ABS-CBN ch 2, ABS-CBN S+A 23, S+A HD 166

📱/💻 https://t.co/MN838qgl1A pic.twitter.com/YdMV9rbDX8

— ABS-CBN Sports (@abscbnsports) December 3, 2017
And unsurprisingly, it all ended at the half back where it all started.