UAAP Season 81 First Round: Standouts from All 8 schools
Oct 22, 2018 &nbsp • &nbsp Nicole Ganglani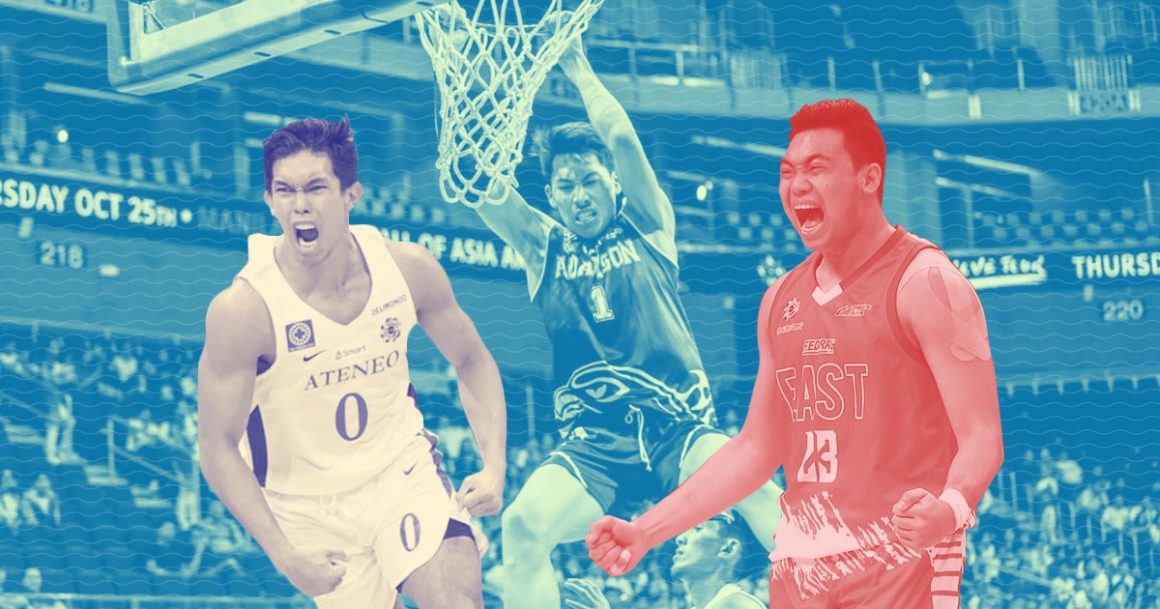 The UAAP Season 81 first round is in the books and it has been wilder than ever. This season has been filled with nothing but thrill, competitiveness and nail biting games. This by far has been the most exciting season yet simply because you never know who's going to come out victorious.
There are no winless and undefeated teams. A lot of breakout and upset games as well emerging stars for their corresponding teams. With this, there have been notable players who have led their team to where they are now. In case you've missed it, here's are the 8 players who stood out in the first round of the Men's basketball tournament.
1. Ateneo De Manila University Blue Eagles (7-2) – Angelo Kouame
As expected, the Blue Eagles have displayed nothing but supremacy on the court. Two of their losses handed by Adamson and FEU were tight close games that slipped away from their hands. Led by Angelo Kouame, Thirdy Ravena (suspended one game), Matt Nieto and graduating Anton Asistio along with Tab Baldwin's magical offense, Ateneo's definitely still the team to beat.
Lost to: Adamson and FEU Tamaraws.
2. Adamson Soaring Falcons (7-2) – Sean Manganti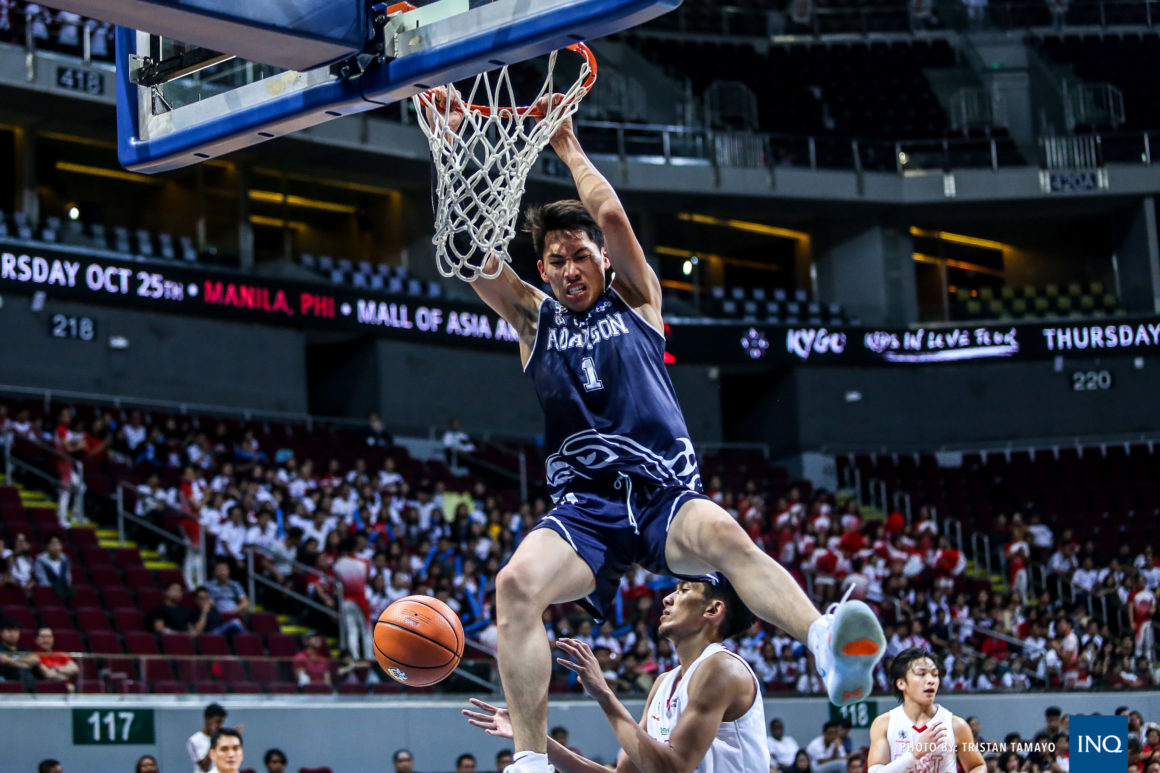 We saw them coming but little did we know they were going to dominate everyone. The Adamson Soaring Falcons made a statement on their first game alone after defeating title favorites Ateneo Blue Eagles (74-70). Sean Manganti has definitely stepped up his game as well as Jerrick Ahanmisi who have been nothing but brilliant after stunning the whole league thus far.
Lost to: DLSU and FEU
3. Far Eastern University Tamaraws (5-4) Arvin Tolentino, Hubert Cani and Jasper Parker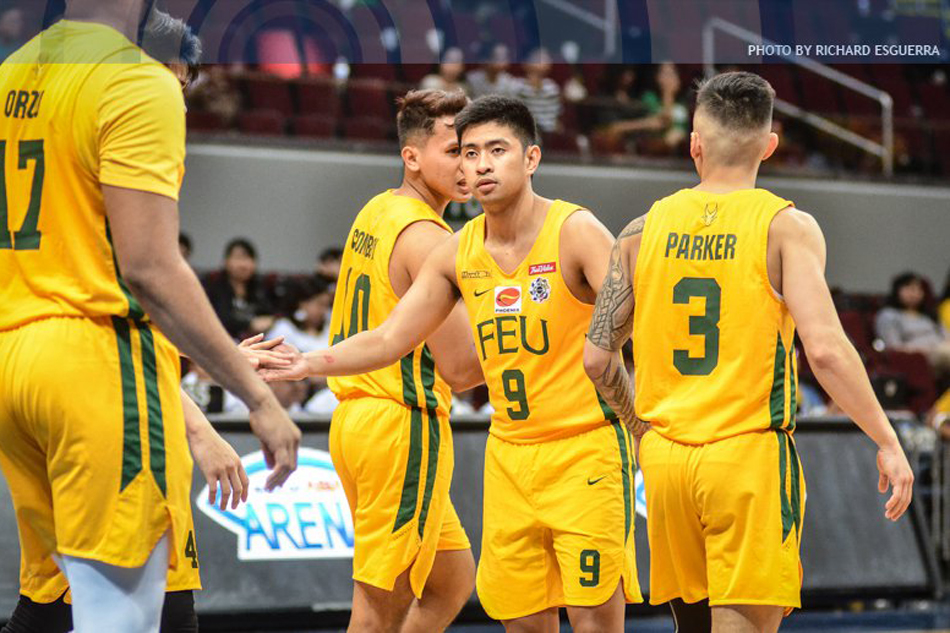 It's no shocker that the FEU Tamaraws are considered to be one of the top teams in the league. They defeated both Adamson and Ateneo after all so it's no brainer that they are in it to win it. With a couple of rusty games, coach Olsen Racela's team who has been pushing his team like crazy every game. They've got height, veterans like Arvin Tolentino (who has sadly been suspended for a couple of games) and one of the best offensive rotations in the league involving standouts Hubert Cani and Jasper Parker. Their roaster is more in depth than ever and it's going to be a thriller watching them because you know then can beat anyone.
Lost to: UST Growling Tigers (twice) UE Red Warriors and ADMU
4. De La Salle University Green Archers (5-4) – Aljun Melecio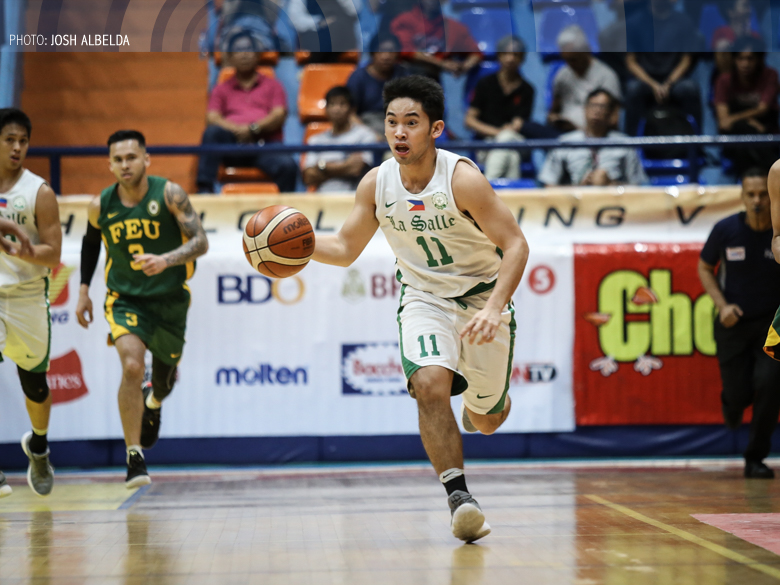 With the loss of their superstar and two time Most Valuable Player Ben Mbala, the Green Archers are hanging on to the fourth spot. They've had impressive wins against Adamson and the UST led by their star player Aljun Melecio who embodies a the characteristics of a true King Archer best. Despite getting demolished by their rivals Ateneo in the first round, the Green Archers are not backing down especially now that each game is a must win.
Lost to: FEU, Ateneo, UP, ADU
5. University of Santo Tomas Growling Tigers (4-5) – Renzo Subido and CJ Cansino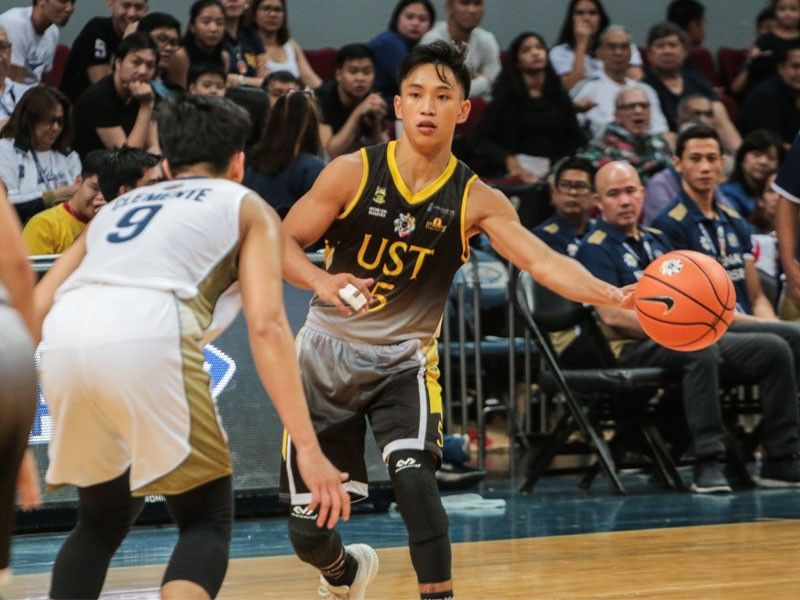 UST started their season a bit flat after losing their first few games. Although, by the end of the first round, it's safe to say that the Tigers have finally picked up Coach Aldin Ayo's offense as the momentum is not on their side. Led by their superstar Renzo Subido and rookie standout CJ Cansino, the Tigers is a team you don't want to sleep on especially now that they have won 3 straight games to end the first round.
Lost to: DLSU, NU (twice), Adamson, Ateneo
6. University of the Philippines Fighting Maroons (4-5) – Bright Akhueti, Gomez de Liano Bros and Paul Desiderio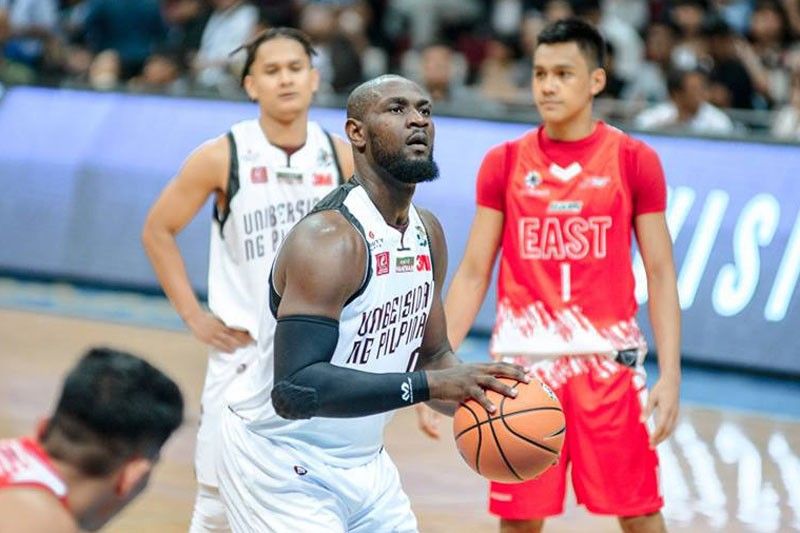 The team that was once at the bottom of the league has found itself in the final four early this season. Coach Bo Perasol's players, specifically, Bright Akhuetie, Juan Gomez de Liano, Javi Gomez de Liano, and Paul "atin to UP" Desiderio have taken their team this into brighter and bigger heights this season. Dubbed as the team that's most fun to watch, UP has proven to be a final four team this season.
Lost to: Ateneo (twice), FEU, Adamson, UST
7. National University Bulldogs (3-6) – John Lloyd Clemente, Troy Rike and Ildefonso brothers
With over seven graduates last season, the National University Bulldogs are rebuilding. The games they have lost specifically to DLSU and UP all have been nail biters which they could have brought home. John Lloyd Clemente, Troy Rike and Dave Ildefonso have been sharp and have been carrying their team every game. With how the current standings are, they can still turn the second round around on their favor and manage to get themselves higher than where they are now.
Lost to: DLSU, Adamson (twice), ADMU, FEU, UP
8. University of the East Red Warriors (1-8)– Alvin Pasaol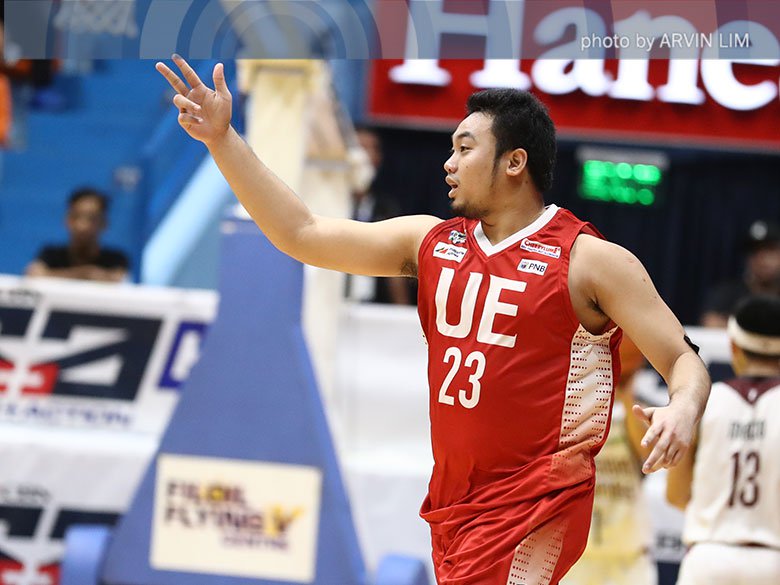 The Red Warriors is also a team with a number of new additions and a team with a new coach this season. The red and white may have not liked how their first round came to a close but what they know is that they are a work in progress. They have what it takes to surprise their opponents with their defensive energy and with the guidance of two time UAAP Juniors Champion Coach Joe Silva.
Lost to: DLSU (twice), Adamson, ADMU, FEU, UP, NU, UP
The first round of the UAAP depicted what the league is all about. It's only going to get better as we enter the second round and final four where the game's intensity is at its highest. As you can see, the standings in the first round are as close as it could be and you never really know what team will come out victorious after every game led by all these players mentioned above. It's suffice to say that no team is really safe at this point.
Which team takes it this season? Tell us below!