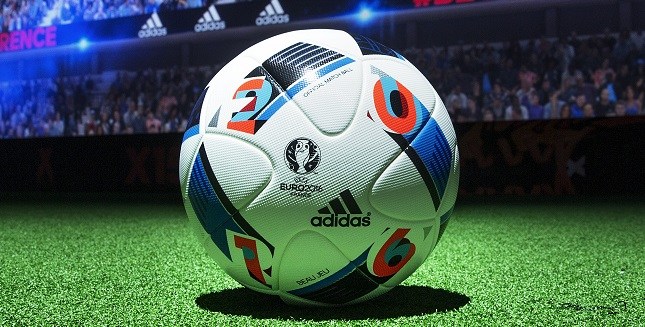 8 Points to Consider Before the UEFA Euro's 2016 Semi-Finals
By Jaime Gonzalo


What a ride the 2016 UEFA Euro's has been so far! It's been a story of over achievers and disappointments, with defending champions Spain proving that tiki-taka can be decoded (by falling short at the straight forward attack and no non-sense defending of Italy).
Iceland—a country with only 300,000 people—shocked the world when they knocked out England in the round of sixteen. Wales is another fairy tale story, remaining in the mix all the way until the semi-finals, where they will face a certain Cristiano Ronaldo and the rest of the Portugal team, who have been disappointing so far. France has not let their foot off the gas as they continue to run through teams to make their way into the semi-finals, where a hungry German side awaits them.
The month-long football festival is about to make its close next Monday, but first we fans get a hell of a treat in the two upcoming semi-finals. Let's take a look at how things might pan out.
PORTUGAL VS. WALES
Portugal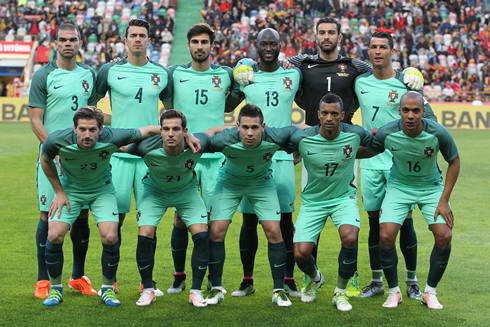 Strengths:
It's no mystery that Portugal's strongest asset is Cristiano Ronaldo. CR7 has been on form recently, almost single-handedly securing his nation's place in the round of sixteen, providing the assist that would lead them to the quarter finals and finishing his penalty in the shoot out against Poland that would lead them to this much anticipated semi-final. The team has had quite a shaky start but if they find their rhythm and start to play like they normally do, they will definitely have the upper-hand against Wales.
Weaknesses:
It's quite ironic that Portugal's biggest weakness is that they depend too much on Cristiano Ronaldo. Portugal have not won a single game in regulation time but and they've made it this far. That said, it isn't an impressive feat by any means. This is because opposing teams know that they will try to play Ronaldo down the flank so they shut the passing lanes down, giving little to no option for Portugal to attack.
Portugal is not short of star talent. With the likes of Nani, Quaresma, Joao Mario and Andre Gomes, they should be hitting the back of the net more often. If they allow Ronaldo to ghost in instead of depending on him too much, things could get really ugly for Wales. However, if Portugal continues to play the way they do, they will be very susceptible to the counter attack—and we all know what Gareth Bale is capable of.
Wales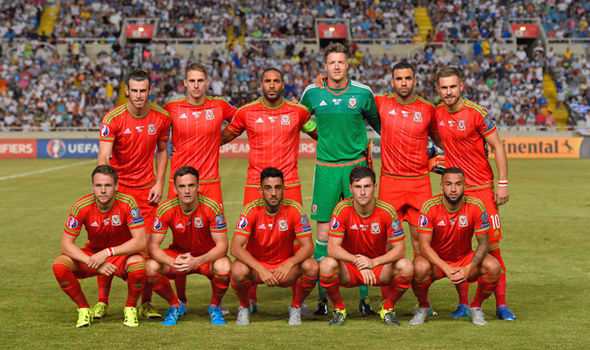 STRENGTHS:
Just like how Portugal has Cristiano Ronaldo, Wales has Gareth Bale. Gareth Bale plays alongside CR7 in Real Madrid in one of the world's most lethal attacking trio with French Striker Karim Benzema. However, club loyalty shall be put aside as they are battling to bring their Nations to glory. Wales has been phenomenal throughout the tournament. Unlike Portugal, they haven't solely depended on Gareth Bale. They play as a team and unleash Bale at the right times, which can become a nightmare for even the strongest teams. This is the first time Wales has come this far in an international tournament. Coming from being ranked 100th by FIFA just a few years ago, they are now on the verge of reaching the European Finals—and it's been a team effort.
WEAKNESSES:
Wales will suffer a huge loss in Aaron Ramsey as he has been suspended for accumulating yellow cards. Gareth Bale, Joe Allen and Aaron Ramsey have linked up really well this tournament and have been making the side tick. With the loss of the Arsenal man, Wales must be more conservative in their attack because exposing a hole in their defense could spell the end of their fairy tale run at the European Championships. That said, Wales can still oust Portugal with the players they have—but they must concede the possession of the ball to Portugal and play an effective counter attacking game.