Underwear Day!
8 People Who'll Inspire You
to Ditch Pants ASAP.

By Meg Santibañez

We all know removing your pants after a tiring day is the best feeling, like ever—those cumbersome wraps of fabric are nothing but uncomfortable leg-jails, after all. So while June 22 is No Panties Day, U.S. online underwear and shapewear shop Freshpair founded Underwear Day in 2003, in celebration of ye olde loincloth and all innovations and wrappings that protect the nethers.
What better way to celebrate Underwear Day than by ditching them pants in homage of these underwear-clad figures of note? Let these guys inspire you to take your pants off pronto!
8. Don the sparkle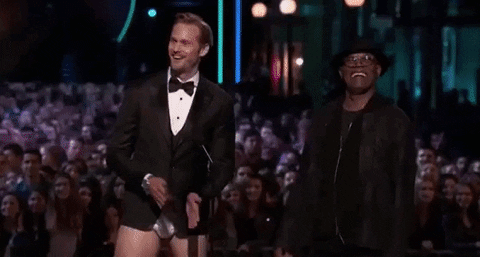 Channel that time when Alexander Skarsgard slayed at the MTV Awards.
7. Be news-worthy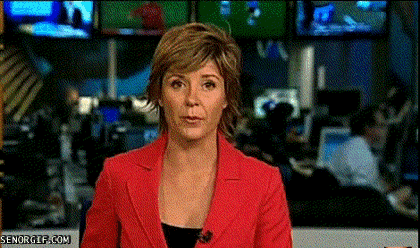 Who cares if you're in a newsroom? Freedom of expression, right?
6. Dance like no one's watching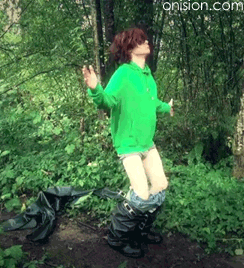 Celebrate good times, kamown!
5. Standard Operating Procedure
The moment when you get home, let it rain.
4. Get fRisky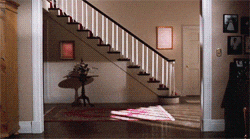 Everything feels just right when it's Tom Cruise.
3. Robin, the pants-less wonder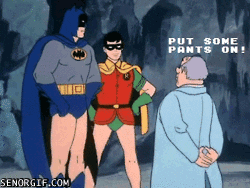 Like Batman, like Robin.
2. Because they're more trouble than they're worth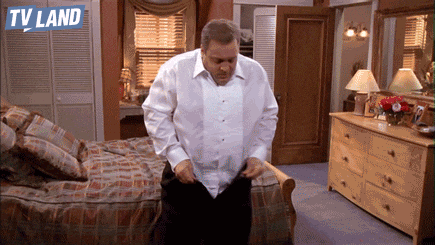 Pants are literally a pain in the ass.
1. Let's play Seth Says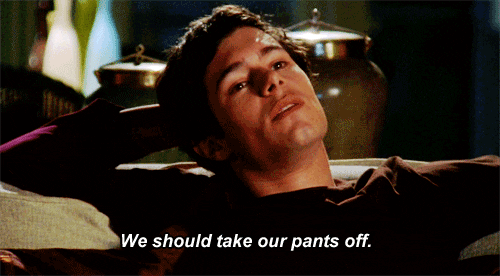 Can you really disagree with Seth Cohen?
Are you ditching those pesky pants today? Sound off in the comments below!