Unusual Date Ideas for Valentine's Day
By Paolo Mariano

It's that time of the year again! That time when love is fashionable, SOGO hits its yearly financial quota, and hordes of people carry flowers in public like it's the Panagbenga Festival. Tired of the uninspired dinner-movie dates on V-Day? Try celebrating Valentine's with these unusual date ideas. These will surely resuscitate your stale, flat-lining love life and more significantly, help you get over those viral  Valentine's day commercials.
Convenience store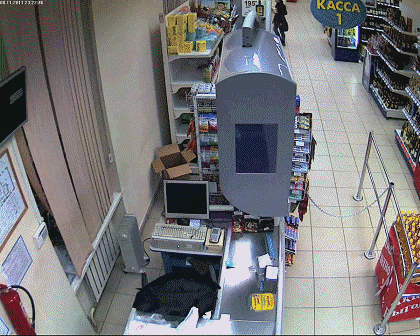 Eating isaw in UP and making tuhug-tuhog the fishballs are so 90s. It's not cute anymore. So for a totally different dining experience on V-Day, go to a convenience store. Instead of shelling out P1,000 in a mediocre restaurant, spend all of it on cheap microwavable rice toppings, siopao, hotdog, instant mami, frozen sodas, etc. You'll feel filled in no time. Pro tip: Look for a convenience store that sells a fine selection of food. Clue: It rhymes with Schfamily Shmart.
Perya
If you want youthful, colorful vibes, a perya date is perfect. Enchanted Kingdom is too mainstream. The cheap factor works here too. You don't need to spend P500 for rides. P10 lang, larga na! Just don't forget to pray 50 Hail Mary's. You can also enjoy BINGO, Color Game, and waste loads of 25 centavos in that game wherein, um, you throw 25 centavos to win a prize. If you're lucky, you can take home an arinola. Screw  teddy  bears!
Old theaters
Forget those expensive cinemas! For a truly lovely cinematic experience, go to old, stinky theaters like Alta Cinema in Cubao or Dilson Theater in Quiapo. Obviously, it's way cheaper. But more importantly, you'll see films that will make Martin Scorsese insecure. Classics like Talong and Tag-Ulan Ngayon…Ang Bukid Ay Basa 2 (THIS SHIT HAS A SEQUEL?). If you're blessed, you can also witness live sexual exploits in the theater! No popcorn here though. But there's always mani and manggang hilaw.
Haunted house
Who says Valentine's is only about love and three-hour rendezvous in motels? Why not visit a haunted house instead? Why wait for October to get into the Halloween spirit? There are well-known haunted houses in Quezon City and Baguio. Besides, you can always hug when terrified. See, it's intimate too! Also, for guys out there, if you want a real bloodcurdling, hair-raising time, visit your girlfriend at her pad when her parents are around. Now that's a real haunted house.