Anyone's""Favorite Series" list is bound to change now and then. The entertainment industry keeps churning out one great show after another, barely giving us time for a restroom break, but hey, we're not complaining. If there's anything we've realized the past few weeks, it's that the value of entertainment  has risen to a whole new level now that we're holed up at home. and now that we've got time to glue our faces to the screen, we might as well watch something worthwhile.
Stranger Things, Money Heist, and all the recent series out there are great and all but before we became obsessed with them, there were other amazing series that took up our time and that deserves to be watched over and over.
We've rounded up 8 of the greatest series to ever grace our televisions and laptop screens.
Peaky Blinders (2013-present)
When it comes to period crime television series, Peaky Blinders and its sophisticated family of gangsters takes the cake. Cillian Murphy stars as the ambitious and cunning Tommy Shelby who, despite his cutthroat reputation, has a heart and a weakness for certain causes albeit he has an ulterior motive. The story starts in Birmingham, England in the 1900s where the Shelbys are a well-respected family feared by criminals and gangs far and wide. Of course, a reputation like that is bound to attract all sorts of trouble.
You'll draw similarities to Peaky Blinders' Tommy Shelby and Money Heist's Professor, the way they both always have tricks up their sleeves and the amusing way they get out of tight situations. But Peaky is darker and more harrowing than your average 21st-century bank robbers.
Breaking Bad (2008-2013)
For a series that has reached its end almost 7 years ago, Breaking Bad is still one of the best television series to ever air. By now, everyone must be at least familiar with the premise: a high school chemistry teacher gets diagnosed with lung cancer. He, alongside his former student, turns to manufacturing and selling meth in the dangerous underground drug world to secure his family's future.
Just like Money Heist, this series has you rooting for the criminals and anticipating how they get away with skirmishes and problems. The 5 seasons show the brilliance of character development and a great script. Breaking Bad won numerous awards including 16 Primetime Emmy Awards and 2 Golden Globe awards.
You Can Now Stream Your Favorite HBO Shows For FREE
You Can Now Stream Your Favorite HBO Shows For FREE
Meryl Medel | Apr 21, 2020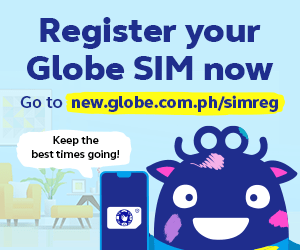 Bodyguard (2018-present)
If we're talking about action, British TV series Bodyguard has plenty of that. Watching the first few episodes of this series will get anyone hooked to the thrilling plot: a British army war veteran suffering from PTSD is now working as a protection officer for the Home Secretary. It's much more entertaining and exciting than that sentence though (and Richard Madden's accent has got us swooning). It got a 93% rating on Rotten Tomatoes if that's any way you judge those deserving to be on your watch list.
Prison Break (2005-2017)
In a similar brothers theme and revenge tone with Money Heist, Prison Break is an American action/crime drama that starts with an innocent man who was sent on a death row and his brother who creates a plan to get into the same prison and break the both of them out. The brothers, together with their friends from the outside, slowly investigate the mastermind behind the framing for the crime. How the main characters churn out genius ideas and how they navigate the dangers of prison remains to be one of the most entertaining TV series to date.
WATCH: Up Dharma Down, Ben&Ben, Unique and More Local Artists Hold Online Concerts and Jamming Sessions
WATCH: Up Dharma Down, Ben&Ben, Unique and More Local Artists Hold Online Concerts and Jamming Sessions
Kyzia Maramara | Apr 21, 2020
The Sinner (2017-present)
The Sinner is not a series for everyone, it's what you would call an acquired taste. It isn't as action-packed as the rest of the series in this list but it does make the viewer think. It revolves around the life of Cora (Jessica Biel) who commits a brutal crime but she has no idea why. If you like mystery-thrillers, this one is well worth exploring. It currently has 3 seasons and 24 episodes, you'd be done in 2 weeks tops!
Black Mirror (2011-present)
Black Mirror is one of the most-awaited series on Netflix and it has grown quite the fanbase. Although some episodes aren't for the faint of heart, it does challenge the viewer's critical thinking with its episodes that are definitely conceptualized outside the box of normal TV series. The dystopian sci-fi drama examines modern society where humanity's greatest innovations and darkest instincts collide.
Short K-Dramas You Can Watch In One Sitting, Cause We Got Things to Do
Short K-Dramas You Can Watch In One Sitting, Cause We Got Things to Do
Bianca Katipunan | Apr 20, 2020
Better Call Saul (2015-present)
This series was created to be Breaking Bad's epic spin-off prequel. Set 6 years before the events of Breaking Bad, the series tells the story of ex-con artist Jimmy McGill whose alter ego is Saul Goodman, a criminal lawyer who goes through trials that put a strain on his morals. For huge fans of Breaking Bad, don't worry, this prequel is better than anyone ever expected (8.7 rating on IMDb!) and that's saying a lot.
How to Get Away With Murder (2014-present)
If we're talking of leading people on, deliberately creating confusion, and not knowing who to blame, How to Get Away With Murder is the perfect crime TV show for that. What happens when a group of law students and their law professor gets caught in a murder plot? How well could they cover that up? Adrenaline-pumping and heart-racing events ensue and we just love seeing Annalise Keating, played by the great Viola Davis, juggle the stress of covering up the murders and her skill in letting snot dribble on her lips every time she cries. Seriously. It's fascinating.
What other action-packed, thought-provoking series would you recommend?