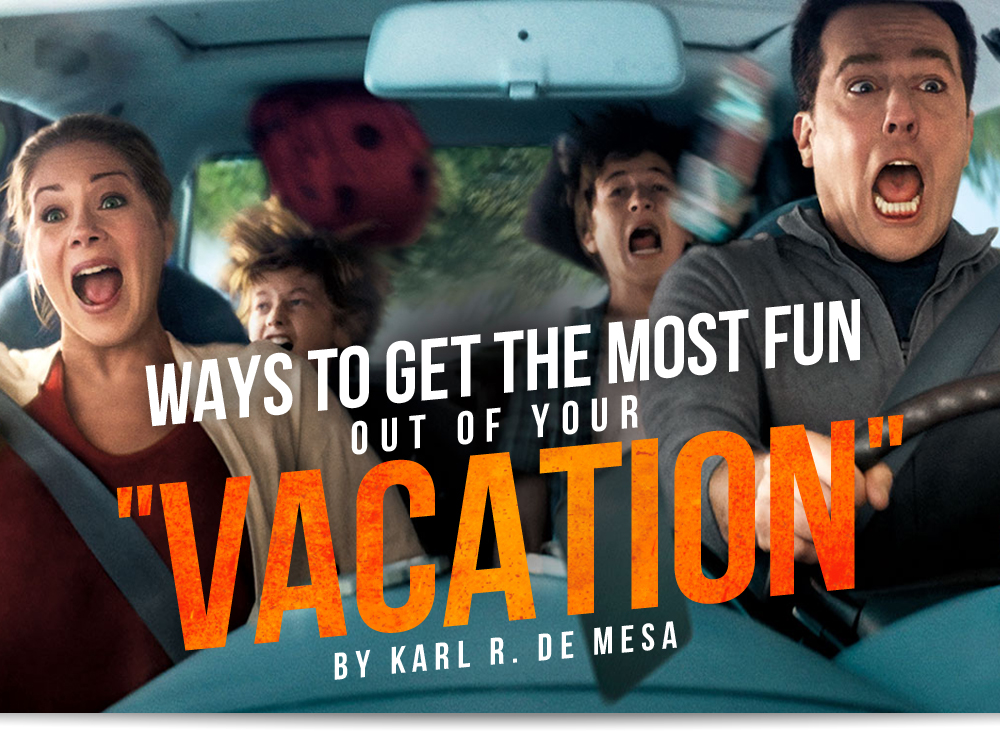 As entertaining a comedy as you could ask for, combining the best elements of classic Americana comedy: the road trip and a bunch of bumbling, unlucky chumps–this time it's the next generation of the Griswolds' turn, the epitome of National Lampoon's household of fools, to get into hilariously bad situations.
If you're a fan of the original 1983 National Lampoon's Vacation and the sequels of the franchise starring Chevy Chase and Beverly DÁngelo, this new iteration aims to update the series with post-millenial misadventures of its own.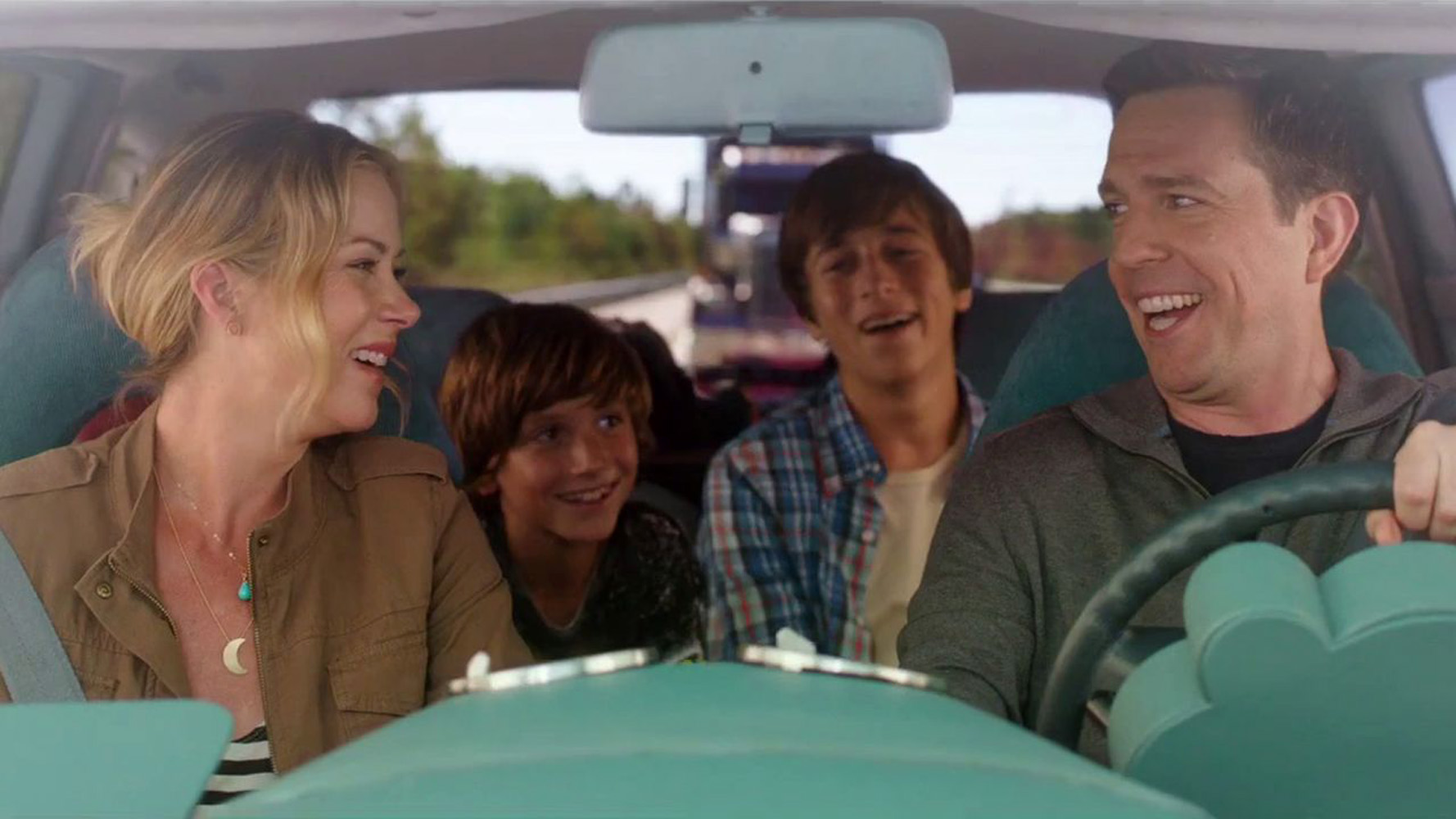 Ed Helms stars as Rusty Griswold, the father who inherited the Griswold unlucky streak slash put-upon C-level airline pilot, Christina Applegate as the once wild but now totally Mommed-out Debbie Griswold, Skyler Gisondo as the sensitive and effeminate older son James Griswold, and Steele Stebbins as the violent and abusive younger brother Kevin Griswold.
The Griswolds are determined to get their own family vacation to the now bigger, better Walley World theme park but, as advertised in the trailer, getting to Walley World is going to be one giant hassle.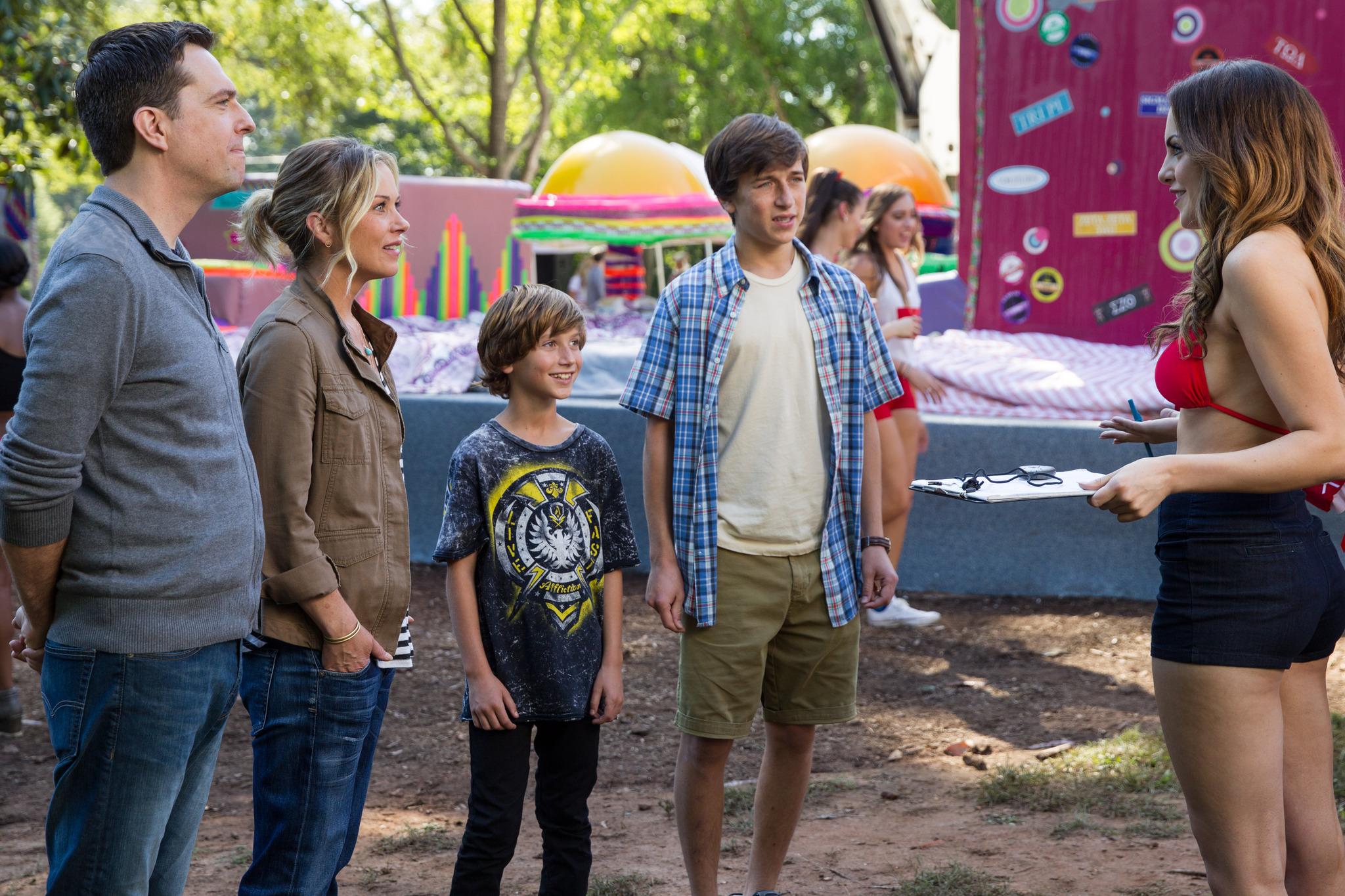 While there's never anything here that would surprise you in terms of genius plot twists or deep character revelations, the setup and organic pacing of the sketches–one barrage of comedy after another–makes the hellacious trip not only entertaining but truly an effort not to have your drink explode through your nose.
With the help of a comedically on-point Chris Hemsworth as the redneck weatherman Stone Crandall who has a penchant for flashing his "abs," this comedy employs the full range of slapstick tools that transcends cultural taboos; from the gross out and the hazardous, to the downright "that's not right."
They even get the cameos correct with the elder Griswolds now running what is probably the worst bed and breakfast in the state.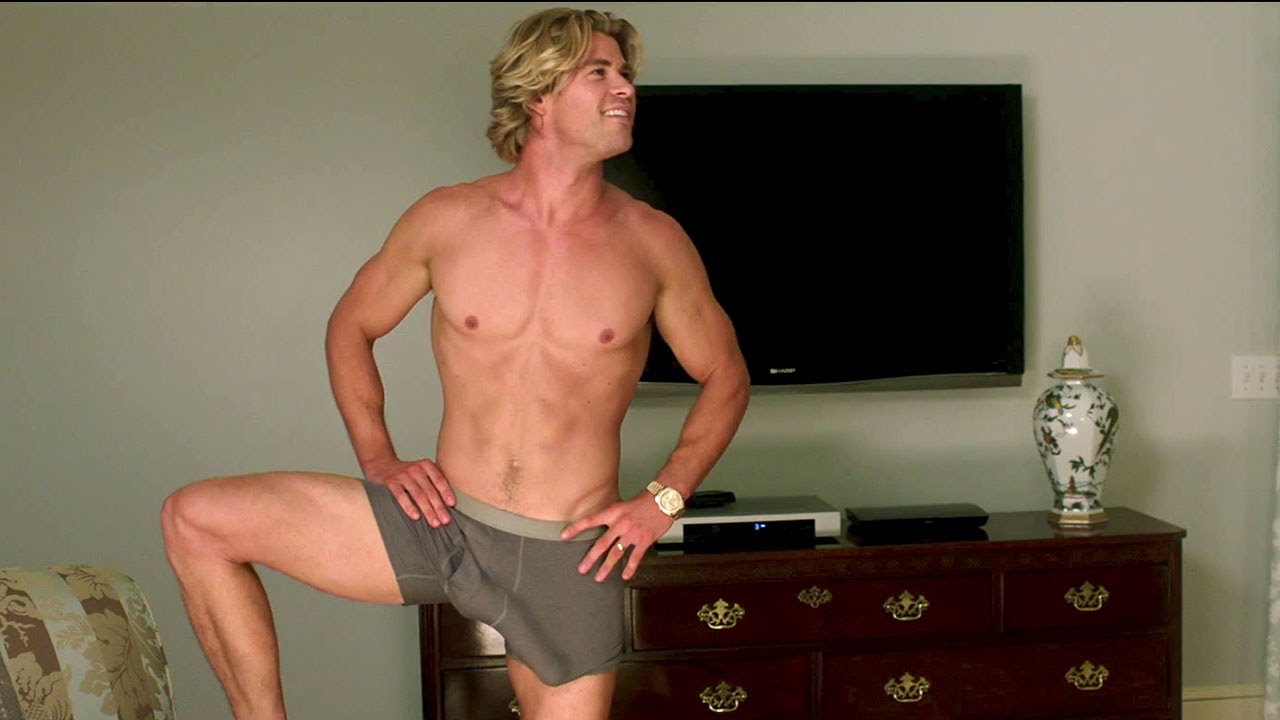 Chevy Chase returns as one of the world's best known-and wackiest-on-screen fathers. He's now a grandfather, though, and he reflects: "There's something about the optimism in the Griswolds that is relatable. Regardless of everything going wrong that can go wrong, they're going to get to Walley World or wherever, and that's where everything's going to go right. I think this 'Vacation' will make people laugh a lot."
Beverly D'Angelo, aka Ellen Griwsold, recalls, "It became a kind of phenomenon that has never really gone away. I just think that there's something about Clark Griswold that struck a familiar chord in people, to make a dream come true against all odds. Somehow I think the Griswold family vacations embody that. She continues, "When I got the final script, I just started to smile by page three. I called Chevy and said, 'They nailed it. It's funny, really, funny.' It's also a great team, the directors, the producers, Ed and the lovely Christina, it's just an amazing cast. It's great to be part of this."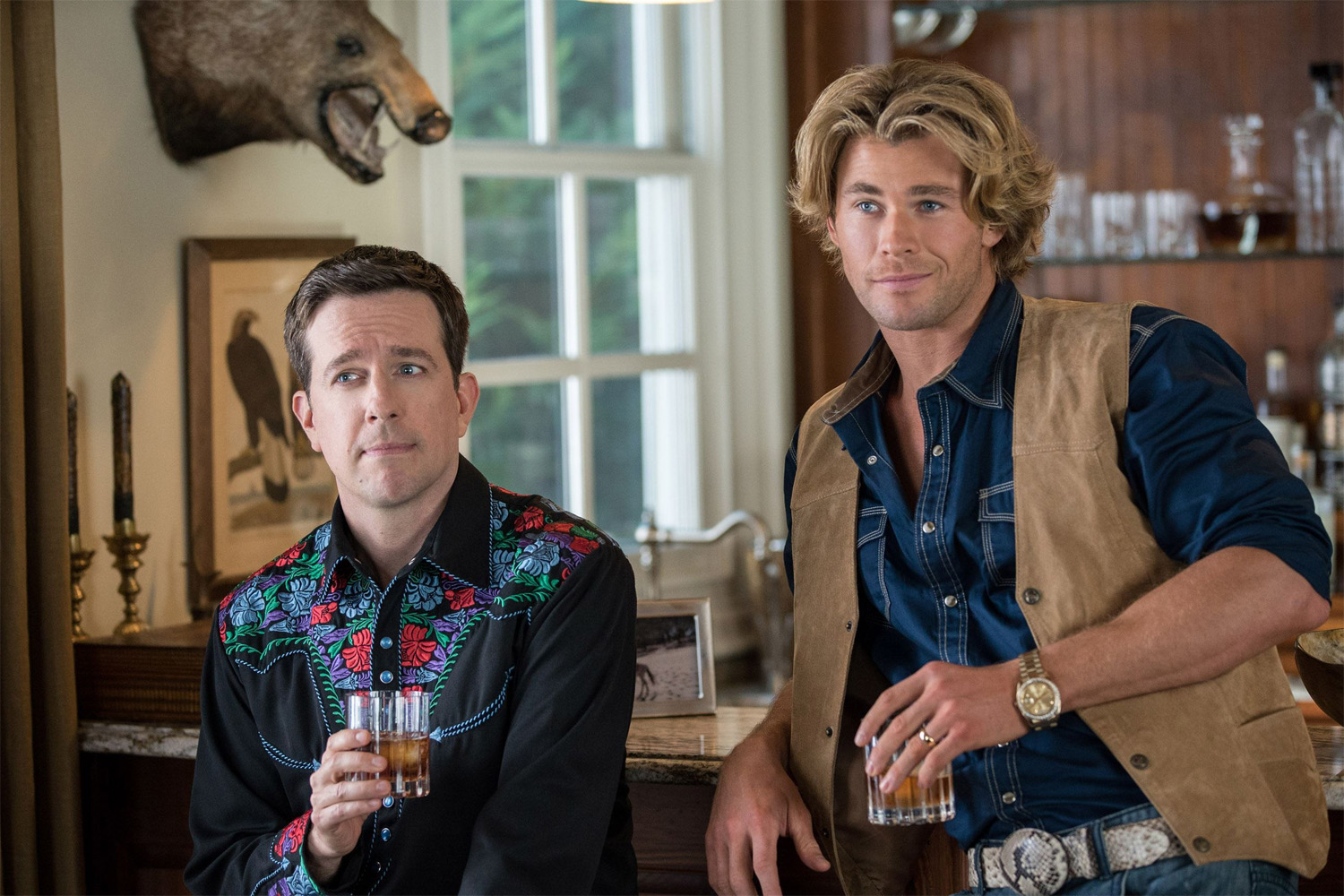 There's nothing here that will make you smarter but, if you let it, Vacation will have you feeling like you took one yourself, and very glad that you're not in the backseat of the Griswold car. You'll take all that schadenfreude and let it out in yawps and cackles.
8. GO TO EXOTIC PLACES
Walley's World is the best!
7. TRY OUT A NEW RIDE
Comes with sooo many features. It's best automobile in Alabania. . .bro.
6. GET OUT OF YOUR COMFORT ZONE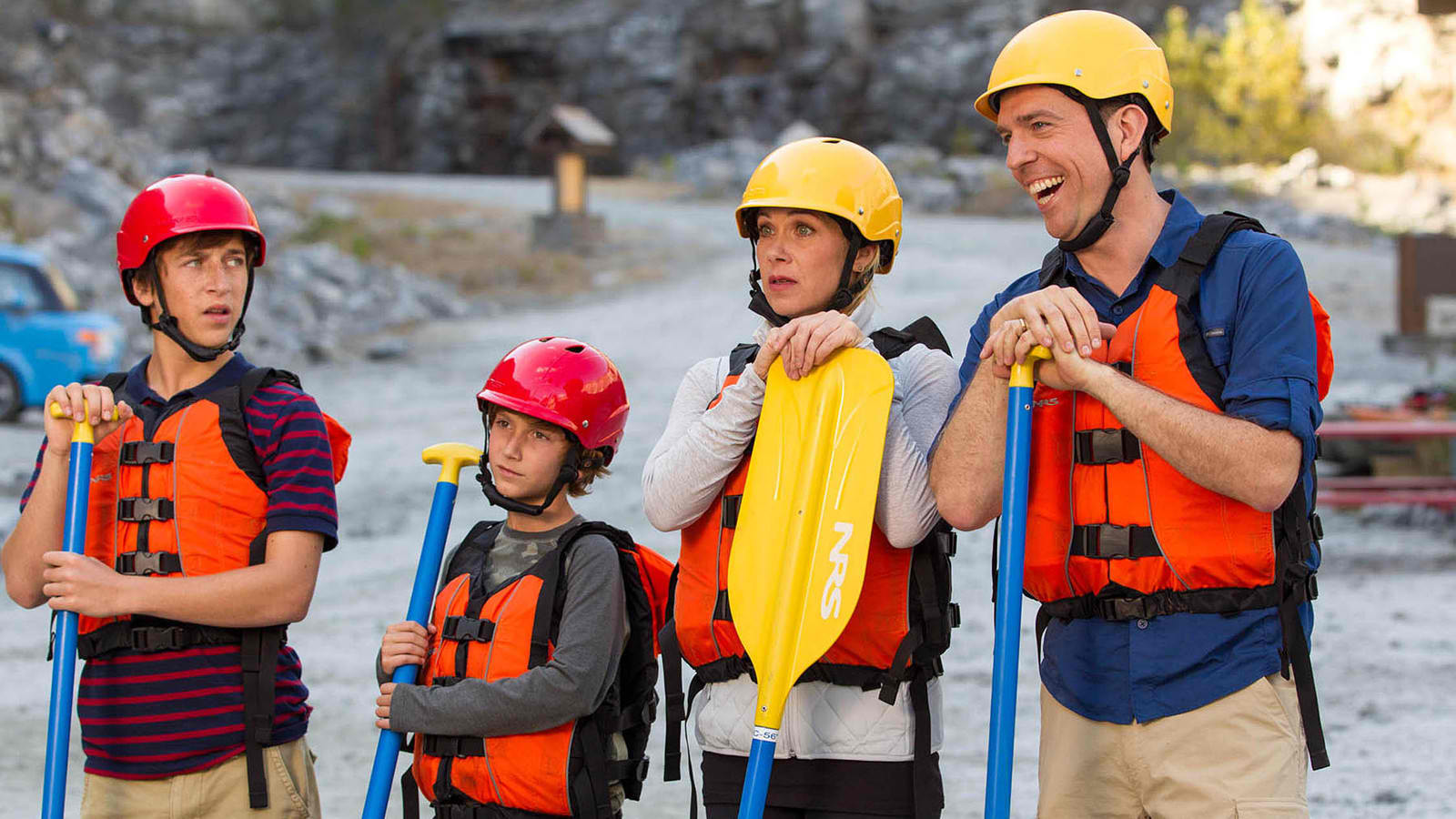 Go river rafting! After all, what could possibly go wrong?
5 MEET INTERESTING PEOPLE
Let's amend that to: meet the interesting person your mother was in college and the spitting template of her sorority friends.
4. SING A SONG WITH YOUR FAMILY
"I just thought we could sing Seal together, like normal families do." -Rusty Griswold, Seal fan
3. BECOME ROADWORTHY
Show your family you've got what it takes to do one fast and furious handbrake turn.
2. BOND WITH YOUR BRO IN-LAW
Meet Stone Crandall: popular on-air forecaster on the cusp of even more success, rancher and cattleman, possessor of various man toys and nine-pack abs. Also, husband to Rusty Griswold's sister.
1.TAKE A RELAXING DIPP IN MEDICINAL WATERS
Health is wealth, sons.
VACATION is rated R-18 and is now screening in cinemas nationwide.
All photos courtesy of Warner Bros. Pictures