Recently, presidential candidate Manila Mayor Isko Moreno revealed that the Bureau of Internal Revenue (BIR) had sent a written demand to the Marcos family back in December 2021 to pay their unsettled estate taxes. Back in 1997, their unsettled taxes were ₱23 billion, but experts say that this may have ballooned to ₱203 billion (as of 2021) due to penalties.
Ferdinand Marcos Jr.' s spokesperson Vic Rodriguez said that the issue remains unsettled since "the properties linked to the case are still under litigation." Filipinos are in disbelief. Can you imagine what that ₱203 billion can do for our country? To put that astounding amount into perspective, here are just some of the things a ₱203 billion budget pay for.
Pay the annual wages of about 1.45 MILLION Filipinos
The Philippine Statistics Authority (PSA) recently reported that the unemployment rate in the country has reached 6.4% as of January 2022. That's 2.93 million Filipinos left jobless or underemployed but still a better number than the 3.27 million in December 2021. A ₱203 billion budget is 378,026,070 times the ₱537 daily minimum wage. That could cover the annual wages of 1,448,375 Filipinos.*
* calculated considering 261 working days in a year; excluding 13th-month pay
Pay off PhilHealth's unpaid claims EIGHT times over
'WHAT IS WRONG WITH PHILHEALTH? EVERYTHING'

With private hospitals eyeing to hold "PhilHealth holiday," Senator Ping Lacson joined the feud, arguing that the health insurance corporation should not be led by a health expert but someone "who knows accounting and fund management." pic.twitter.com/0q68BpvCa3

— The Philippine Star (@PhilippineStar) December 28, 2021
An additional ₱203 billion budget for the Philippine Health Insurance Corporation (PhilHealth) would solve all their problems with unpaid claims, even just for a few months. Last January 2022, PhilHealth said they currently owe hospitals more than ₱25 billion. Give them a ₱203 billion budget and they could pay those claims off at least 8 times. Back in August 2021, PhilHealth was even reported to owe hospitals ₱86.6 billion in reimbursements from January 2020 to June 2021. And still, the Marcos family's unpaid ₱203 billion could still cover that twice.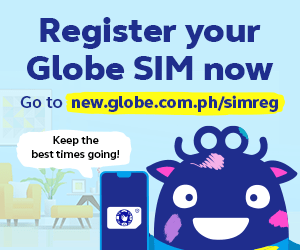 Provide homes to about
423K families
LOOK: Here's the updated price ceilings released by #DHSUD-Housing and Real Estate Development Regulation Bureau for Economic Housing Projects, Socialized Condominium Projects and Socialized Subdivision Projects. #TeamBALAI pic.twitter.com/e808g4LbPc

— DHSUD Official (@DHSUDgovph) August 15, 2021
Back in 2018, it was estimated that there were 4.5 million homeless people in the Philippines. That figure has likely risen over the pandemic. A 24 square meter home in a socialized subdivision project has a price ceiling of ₱480,000, so ₱203 billion could provide homes to 422,916 families. The average family size in the Philippines is 4.4 (according to 2020 data), so that would mean about 1.86 million fewer homeless people.
It could buy over 3.1 BILLION liters of gas
Filipinos aren't the only ones feeling the effects of inflation and the ongoing conflict in Russia and Ukraine. Gas prices continue to soar, with prices going for over ₱80 a liter. Prices were recently rolled back, but the average price per liter from the last three months is about ₱65/liter. ₱203 billion can purchase 3,123,076,923 liters at ₱65/liter. That amount could fill up 56.8 million 55-liter tanks.
Gas Prices Are Sooo Ridiculous The Internet Can Only Laugh Through Their Tears
Gas Prices Are Sooo Ridiculous The Internet Can Only Laugh Through Their Tears
Kyzia Maramara | Mar 11, 2022
Pay the monthly salary of over 25.3 MILLION nurses
The Department of Health (DOH) has a 2022 budget of ₱268 billion. The Marcos family's unpaid estate tax of ₱203 billion could almost fully fund DOH for the entire year.
Frontliners have been overworked, exposed to the virus, underpaid, and even get delayed salaries. ₱203 billion is 25,375,000 times a nurse's average salary, which ranges from ₱8,000 – ₱13,500 per month.
The unpaid estate tax could even pay for the ₱7.92 billion in COVID-19 allowances allocated for 526,727 eligible workers 28 times over. Imagine how that could provide more aid for healthcare workers who deserve all the compensation for their hard work.
It could buy over 5 MILLION laptops for students and teachers
The Department of Education (DepEd) received the highest allocation from the ₱5 trillion national budget President Rodrigo Duterte signed into law for 2022. The sector now has ₱788.5 billion, a 5% increase from 2021. And yet, DepEd's major programs such as the Learning Tools and Equipment and Computerization Program are allotted ₱2.72 billion and P11.76 billion respectively.
An additional ₱203 billion for these programs could purchase 5,075,000 laptops at ₱40,000 each. It could give each of the 27.2 million enrolled students a ₱7,454 subsidy for their expenses — internet, transportation, tuition aid, etc. It could even give our teachers a much-needed salary boost. There are about 800,000 DepEd teachers in the Philippines, with ₱203 billion, they could get around ₱253,750 each on top of their current salary grade.
It could pay for THREE more MRT lines
Metro Manila is the 18th most congested city in the world for 2021 and a P203 billion additional budget could change that. There's no question that infrastructure for public transportation is badly needed. The ongoing MRT-7 project has an estimated cost of ₱62.7 billion. ₱203 billion could pay for THREE similar projects. Just imagine: a wide network of trains, no more congested roads, and faster travel times. It can be done — with the right resources.
Give compensation to the 107,200 victims of Marcos-era Martial Law
'P203B Marcos liabilities': Martial law victims said the Marcoses are continuing to rob the people because of the family's unpaid estate taxes.

The gov't confirmed that it is trying to collect at least P23 billion worth of unpaid taxes. Liabilities has reportedly reached P203.8B https://t.co/PJrRo0JhCw

— AlterMidya (@altermidya) March 21, 2022
According to Amnesty International, the Marcos regime had an estimated 107,200 victims, mostly killed, tortured, and imprisoned. Some compensation has been given, but the majority of applicants for compensation were rejected. 75,730 applied for recognition from the now-defunct Human Rights Victims' Claims Board, which was created to distribute compensation to the victims. Out of those 75,730 applicants, only 11,103 claimants were approved.
The apparent lack of paperwork and documentary evidence were some of the reasons behind the 64,000++ disapproved claims. Some claimants said that they did not receive letters seeking additional documents.
Of course, no amount of money can make up for what these victims went through, but providing compensation is one step closer to giving them justice.
P203 billion in unpaid estate tax is clearly a lot. How else do you think could this huge amount be used for the benefit of the Filipino people?
Check us out on Facebook, Instagram, Twitter, TikTok and YouTube, to be the first to know about the latest news and coolest trends!