Korean drama Vincenzo might be over, but our favorite corn salad, er, consigliere would live in our hearts forever. If you're still hung up on this dark comedy and action K-drama, you should try watching these shows to fill that hole in your heart left by mafia Song Joong Ki and his Cassano Geumga family.
The Fiery Priest
Also by Vincenzo's writer Park Jae Bum, The Fiery Priest has dark comedy and action elements (with a healthy dose of mystery in between) that would remind you what you loved about the mafia drama.
It follows former National Intelligence Service agent Kim Hae Il (Kim Nam Gil), who has become a priest, albeit a spiteful and rude one. He works with detective Gu Dae Young (Kim Sung Kyun) and prosecutor Park Kyung Sun (Lee Ha Nee) to find the murderer behind the death of a senior priest.
Man to Man
Famous celebrity Yeo Woon Gwang needs a bodyguard, and he ends up hiring handsome yet mysterious Seol Woo for the job. What he doesn't know is that Seol Woo is a National Intelligence Service agent who is using his bodyguard job as cover for his mission.
If you loved the camaraderie among the characters in Vincenzo, you'll enjoy the bromance in Man to Man and all the ensuing hilarity.
Thriller Korean Dramas and Films to See if You Can't Get Enough of 'Sweet Home'
Thriller Korean Dramas and Films to See if You Can't Get Enough of 'Sweet Home'
Ina Louise Manto | Jan 05, 2021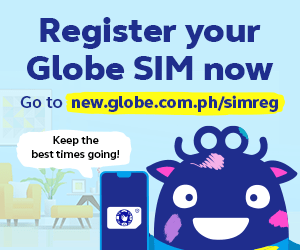 Lawless Lawyer
This drama follows former gangster-turned-lawyer Bong Sang Pil who wants to avenge his mother's unjust death. Less focused on romance, it's got a whole lot of action and law mixed in that drives most of the plot forward.
Like Vincenzo Cassano, Bong Sang Pil is an anti-hero who isn't afraid to bend the law and take matters into his own hands. And like Vincenzo, Bong Sang Pil is played by a handsome oppa, Lee Joon Gi.
Hyena
While Hyena might seem cliche at the beginning, the strong chemistry between the two lead actors would keep you coming back for more. Lawyer Jung Geum Ja (Kim Hye Soo) would do anything for money, while Yoon Hee Jae is an up-and-coming lawyer who is quickly making his way to the top with his skills and intelligence. Just like Vincenzo, this law drama explores the inner workings of the law and the reality of corruption.
Healer
Just as action-packed as Vincenzo was, Healer offers the right mix of action and romance and a huge AF mystery to solve. Skilled fighter Seo Jung Hoo (Ji Chang Wook) moonlights as an illegal 'night courier' only known as 'Healer,' and through a series of incidents, he becomes involved with tabloid reporter Chae Young Shin (Park Min Young) and popular journalist Kim Moon Ho (Yoo Ji Tae). Together, they work to uncover the truth behind a controversial incident from decades ago.
Mad Dog
Former detective Choi Kang Woo (Yoo Ji Tae) leads Mad Dog, a small team working together to uncover insurance frauds after his wife and son passed away in an airplane crash. He meets and ends up recruiting genius swindler Kim Min Joon, the brother of the pilot who purposefully crashed the same plane Kang Woo's family was in.
It sounds quite complicated, but if you loved the camaraderie and familial themes in Vincenzo, you'll enjoy watching the same themes blossom in Mad Dog in all their bickering yet loyal and loving glory.
My Secret, Terrius
After a failed mission and the death of his girlfriend, legendary National Intelligence Service agent Kim Bon (So Ji Sub) has gone into hiding to live a quiet life. His neighbor Go Ae Rin (Jung In Sun) is struggling after her husband passed away, especially when she discovers that her husband was involved in a conspiracy. And their paths cross.
If you're a fan of the comedic aspect of Vincenzo, this drama is a must-watch. My Secret Terrius blends action, comedy, romance, and family together just as well as Vincenzo — just with less killing and more loving.
City Hunter
A classic that won't ever get old (except for LMH's haircut probably), City Hunter tells the story of Lee Yoon Seong (Lee Min Ho), who is out to get revenge for his father's death after undergoing intense training with his father's best friend. He goes undercover to work at the Blue House as a skilled IT engineer, where he meets bodyguard Kim Na Na (Park Min Young) and falls in love. This drama has as much action and subplots as Vincenzo, if not more.
What other shows are you watching to cure your Vincenzo hangover? Share them with us!