If you've been thinking about upgrading your phone but still aren't 100% decided yet, consider this a sign. This Friday, vivo will be unveiling their new V20 series, and though we have to wait for the official launch to learn about the phones' features in detail, what we do know has already got us itching to get our hands on them.
The thinnest 5G Smartphone

vivo's V20 series' flagship phone is the V20 Pro, which is the thinnest 5G smartphone to date (at just 7.38mm thin!!). Apart from the V20 Pro, the company will also be revealing the V20 and the V20 SE, as well as some new tech that's definitely going to shake things up.
We're already digging the lightweight, chic, and ultra-thin designs, but can't wait to see their photography features in action cause we've been hearing nothing but good things about them.
An excellent back camera
View this post on Instagram
First of all, the V20 series' HD back camera will let you take clearer and more vivid photos — all the better to take amazing photos of your quarantine kitchen experiments!
But we're especially excited to learn more about their selfie camera…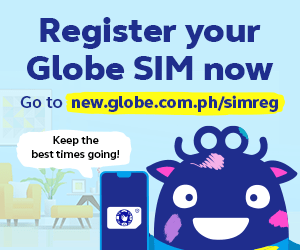 A game-changing front-facing camera
View this post on Instagram
The launch event will reveal the V20's amazing features, one of which is the 44MP Eye Autofocus Selfie Camera, which will let you take amazing self-portraits rich in color and depth. No more blurry, pixelated selfies — even in low-light or when you're in motion. With the V20 series, you're sure to get nothing but top-quality selfies, so all you have to worry about is bringing your A-game.
8 Places in Metro Manila to Take Your Best Selfies & Wefies
8 Places in Metro Manila to Take Your Best Selfies & Wefies
Therese Aseoche | Sep 12, 2017
Perfect timing
Since lockdowns started all over the world, we've seen more online content and more engaged users on Youtube, Instagram, and Tiktok. In April 2020, Tiktok had over two billion downloads worldwide, doubling the app's downloads in just a little over a year.
With so many people creating content, you gotta do what you can to stand out (i.e. you shouldn't let your phone's specs hold you back). This is why the V20 series couldn't have come at a better time, as it's got all the features you need to shine on whatever platform you choose.
Be the Focus
This quarantine period has given us the time to explore interests and work on improving ourselves. The V20 series will empower you "Be the Focus" — literally and figuratively. By equipping yourself with a top-of-the-line smartphone from the V20 series, you've basically got everything you need to reach your full potential on social media. And the 44MP Eye Autofocus Selfie Camera keeps the camera steady and focused on your face, even when you're in motion. (Can you say the same thing about your current phone?)
Hear from top content creators themselves

The launch event will feature vivo brand ambassador Maine Mendoza, gamer Junnie Boy, content creator Marvin Fojas, fashion blogger Verniece Enciso, tech blogger Isa Rodrigues, and viral sensation Dora Dorado. These personalities will share their insights on how the new vivo V20 Series can level up your gaming, social media, and overall mobile experience.
Yay Wednesday: Sashay Your Blues Away With Dora Dorado's Funniest Tiktoks
Yay Wednesday: Sashay Your Blues Away With Dora Dorado's Funniest Tiktoks
Bianca Katipunan | Sep 16, 2020
About vivo
Headquartered in Dongguan, China, vivo is a leading global technology business known for innovative and trendsetting smart mobile products and services. vivo is available in more than 30 countries and regions, with over 300 million users worldwide.
How to tune in
Excited to learn more about the V20 series? Tune in to the live launch and learn how you can #BeTheFocus by visiting vivoglobal.ph or facebook.com/vivo.philippines.
Are you just as hyped as we are over the vivo V20 series? Sound off in the comments!