Tiktok is just the gift that keeps on giving, from dance challenges to skits, and food crazes to actually useful tips. But the app has so much more to offer. One Tiktok challenge that's been taking over Pinoy Tiktok is educating Gen Z about Philippine history. Read on to learn more about Museo de Filipino.
What's Museo de Filipino?
hoping the "Museo De Filipino" trend on tiktok won't stop because it educates people regarding the philippine history and some issues in our country. The goosebumps while watching some of the tiktok vids 🤯

— anne (@shaznaeee) October 19, 2020
Museo de Filipino is basically an educational trend that compresses a piece of history into a 60-second POV video. It often goes along the lines of: "you're on a school field trip at Museo de Filipino and you see the relics of a national hero" or "you're on a school field trip at Museo de Filipino and you entered a secret room."
It's like Night at the Museum, minus the chaos. TikTok users dress up and pretend to be relics who wake up and share a brief introduction about them and their life, while lip-syncing to IV of Spades' Bata, Dahan-Dahan!  Popular videos made are usually about national heroes and victims of injustice in the country. It started as a trend and has now become a tool for empowering the youth. Museo de Filipino is definitely the content we wish we had in our history classes.
We've rounded up some Museo de Filipino TikToks that we can't get enough of:
Andres Bonifacio
Also known as Supremo, Andres Bonifacio is one of the founders of KKK or Katipunan, the revolutionary society formed to free Filipinos from the hands of the Spanish rule. He was also the president of the Tagalog Republic; some historians consider him as the country's first president.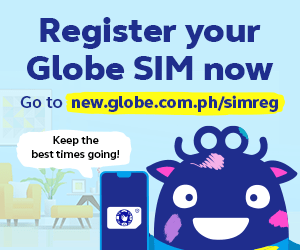 Gabriela Silang
Women also fought for the country's independence. Gabriela Silang, or Maria Josefa Gabriela Carino de Silang, was the first female to lead the revolution against the Spanish. After the assassination of her husband Diego Silang in 1763, Gabriela took over his revolutionary movement in Ilocos. Four months later, Gabriela was captured and executed in Vigan.
Gregorio Del Pilar
Also known as Goyo, Gregorio Del Pilar was known as the Boy General during the American War. He became a full general at the age of 23 and died at 24 during the Battle of Tirad Pass in 1899.
Deconstructing a Hero: 8 Issues We Need to Talk About After Watching 'Goyo'
Deconstructing a Hero: 8 Issues We Need to Talk About After Watching 'Goyo'
Macky Macarayan | Sep 18, 2018
Captain Nieves Fernandez
Captain Nieves Fernandez is another iconic woman in Philippine history, though she wasn't given the limelight in textbooks. She worked as a school teacher before leading a guerilla group and fighting against the Japanese in Tacloban during the Second World War. During the occupation, she trained 110 men for battle, which led to the death of over 200 Japanese soldiers.
Lapulapu
Çilapulapu or Lapulapu was the first Filipino to resist the Spanish colonization in the Philippines. During the Battle of Mactan on April 27, 1521, he and his men killed Ferdinand Magellan, putting an end to his voyage. This battle delayed the Spanish occupation by over 40 years.
Maria Clara
A heroine in Jose Rizal's Noli Me Tangere, Maria Clara has become the byword for the traditional Filipina. In Rizal's novel, Maria Clara is the fiancée and childhood sweetheart of Crisostomo Ibarra. Later in the novel, it was revealed that Maria Clara is actually the daughter of Padre Damaso – the fruit of an illicit relationship between a friar and Filipina.
Pepsi Paloma
Aside from the relics of national heroes at the Museo de Filipino, a secret room exists where some of the darkest injustices in the Philippines are kept, including the horrifying case of Pepsi Paloma. Delia Dueña Smith, popularly known as Pepsi Paloma, was a popular dancer and artist in the 80s. She was a victim of a rape scandal, where she and a fellow actress were drugged and raped by three popular comedians. These men still roam freely today. Pepsi Paloma took her life at the age of 19 in 1985.
Have you seen other Museo de Filipino challenge entries? Share with us below!