Because we rely on our smartphones for almost everything these days — school, work, shopping, social life, you name it — it only makes sense to get a phone that reflects your personality. Something that's fun and has all the cool features you need to express yourself. That's exactly what vivo's most advanced selfie phone is all about — the vivo V21.
#SELFIEempowered

Let's own it: we are the "Selfie Generation". And at the V21's recent live virtual launch event hosted on vivo's official Facebook page, vivo celebrated just that. With the theme #SELFIEempowered, the event was headlined by the phenomenal star and Selfie Portrait Master Maine Mendoza, along with Master of Sassy Selfies Ashley Rivera, Master of Candid Selfies Marvin Fojas, Master of Cool Selfies Doracrybaby, and Master of Fierce Selfies Chie Filomeno — all representing the confidence and creativity of the "Selfie Generation".
Selfie Fun with Spill or Share

Perhaps one of the highlights of vivo's #SELFIEmpowered event is the Spill or Share game led by Selfie Portrait Master Maine Mendoza. Each selfie master took turns on a randomizer, and shared a selfie from their social media when it fell into Spill, and received a challenge when it turned to Share.
During the live stream, viewers were also engaged through several pop-up polls on the V21 series. But what exactly is the V21?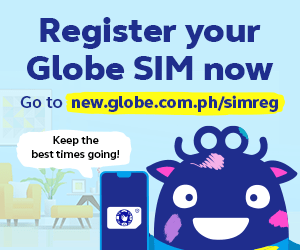 A smartphone made for the young and fun-loving selfie generation

The virtual launch of the vivo V21 series highlighted the powerful features of the new camera-focused smartphone. It boasts a 44MP front-facing camera with an OIS (Optical Image Stabilization) technology, which clearly captures images, even when you zoom in. With this powerful camera, the V21 retains the smallest details that make you unique — even the tiniest mole. It also has a 64MP OIS Night Camera that lets you take beautiful photos even in low-light environments.
A high-performing machine

Of course, the V21 series isn't just good for selfies. It's got 8GB of RAM with 3GB of external memory space, you can run up to 20 apps open at the same time with no problem — multitask all you want! It also has 120 GB ROM that can be extended to a whopping 1TB, so you don't have to choose between amazing selfies and you can download all the apps and music that you want.
And it's got a 6.44-inch AMOLED display with an FHD + 2400*1080 ultra-high resolution that lets you enjoy gorgeous, true-to-life colors while caring for your eyes. Plus, it's got a 90Hz refresh rate, so you can rest assured that this smartphone can keep up with your fast-paced lifestyle.
Gorgeous design

Phones that take beautiful photos should also look the part, and the V21 series doesn't disappoint. The V21e comes in two colors: Roman Black and Diamond Flare. It's 7.38 mm thick and weighs just 171g.
The V21 5G is even thinner, with an ultra-slim 7.29mm matte glass design. It weighs as light as 176g, bringing to life the feather-light phone many have been waiting for. It also comes in two colors: Dusk Blue and Sunset Dazzle.
Get wireless earphones to match

Making more exciting announcements, vivo introduced a brand-new set of earphones launching simultaneously with the V21 series. The vivo Wireless Sport Lite (PHP 1,799) produces powerful bass and a solid foundation for outstanding sound quality. Although primarily intended for sports, vivo's wireless earphones can also be used as an all-around gadget for music, video, and games.
More partnerships, more excitement
Recently, vivo made new partnerships with Spotify and NBA Philippines. At the V21 launch event, lucky winners won 6-month Spotify Premium memberships. Stay tuned to find out what surprises vivo and NBA Philippines have in store.
Missed out on the fun from the vivo #SELFIEmpowered launch? Join Selfie Portrait Master Maine Mendoza and her co-selfie masters by tuning in on facebook.com/vivo.philippines.
Learn more about this new smartphone at vivo's official website. The vivo V21 Series starts at PHP17,999, and the pre-order period runs from June 1 to 4, 2021. The product will be available in vivo stores nationwide, Lazada, and Shopee on June 5.