The Inter-Agency Task Force mandated the use of face masks in public spaces as additional protection against COVID-19 in December 2020. The logic they have here is pretty simple — the more layers of barrier we have, the less the risk of infection. The government's decision was strongly influenced by a 2020 study in India that revealed how health workers who wore face shields were protected from the virus as opposed to those who didn't.
However, some experts don't think that our current face shield mandate is helpful. Here's what they had to say.
Some countries successfully battled COVID-19 without it
What do all countries that have controlled COVID have in common?

They never required face shields.

It's time to end the Philippines' baseless, inconvenient, and environmentally-harmful face shield mandate, especially in outdoor spaces where there's zero evidence of its benefit.

— Gideon Lasco (@gideonlasco) May 21, 2021
Israel, New Zealand, Australia, Vietnam, are just some of the few countries that are now going back to normal lives — and none of them required face shields, medical anthropologist Gideon Lasco pointed out on Twitter. These countries with very different economies, populations, and landmasses managed to flatten the curve without face shields. Lasco then went on to say that the Philippines' face shield mandate is "baseless, inconvenient, and environmentally-harmful."
There's not a lot of scientific evidence to back it up

We already know that wearing a face mask properly significantly reduces the risk of catching (and spreading) viruses. And though our own Department of Transportation said that wearing face masks, face shields, and practicing social distancing can prevent viruses by 99%, studies have shown that using face shields with face masks doesn't make much of a difference. A study from the Wayne State University School of Medicine in the US found that while proper usage of both face masks and face shields offer the "best" protection against the virus, it made only a "little difference" as compared to the proper usage of face masks alone.
"The role of the face shields in preventing transmission is not supported, and if transmission via the eyes is felt to be a significant factor, such as with health care workers and dentists and dental technicians, goggles might provide better protection than a face shield," said Dr. Teena Chopra, the lead author of the study.
With Cases Rising, Is It Time For You to Double Mask?
With Cases Rising, Is It Time For You to Double Mask?
Kyzia Maramara | Mar 24, 2021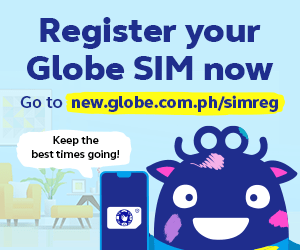 They can carry the virus
Let's be honest here — when was the last time you cleaned your face shield? According to orthopedic surgeon Dr. Robbie Meriales, who is also a COVID-19 survivor, face shields could act as fomites, or virus carriers. Though we tend to be more careful with our masks, we put our face shields anywhere — on the table, on the ground, or on some other person's couch. Who knows what else those surfaces have come in contact with?
Wearing it can create a false sense of security
If you wear your face mask and face shield properly every time you're in public and properly sanitize everything after each use, then that's great. But if you're like most Filipinos, you probably haven't ever sanitized your face shield even once, and maybe you sometimes use your face shield as a headband once you're past the security guard. Doing the bare minimum to abide by protocols can make you feel secure, even when in actuality, you've actually already let your guard down.
COVID-19 Surge Survival Handbook: What Every Filipino Needs To Know
COVID-19 Surge Survival Handbook: What Every Filipino Needs To Know
8List Editor | May 07, 2021
They can cause accidents
True. The other day lng may tinulungan ako nadapa siya kasi hndi na niya makita yun daan. Imagine, naka salamin siya tapos facemask at faceshield. Super foggy na nung eyeglass niya all the time, pawis pa siya at lumalabo yun film ng faceshield. Nadapa si manong.Hirap siya.

— ReignSupreme (@ReignLee73) May 20, 2021
There's no denying it: it's so much harder to see where you're going when you're wearing a face shield. The refraction of light on the plastic combined with how the shield would fog up is the perfect recipe for disaster. In spite of this, in some parts of the country, face shields are mandatory even for cyclists and joggers.
It's not sustainable

Just think of the number of face shields that are put to waste. We've already seen plenty of articles about face masks polluting oceans and beaches all over the world. At least we know face masks are really helpful, it's just a matter of discipline. But for face shields, even though we don't have enough data to back up their use, we still keep buying them. Plastics can take up to 500 years to biodegrade naturally, so we'll be dealing with all this waste for generations to come.
They were designed for high-risk areas like hospitals
Dr. Lasco and infectious disease expert Benjamin Co pointed out that the use of face shields was primarily intended for hospital use. The virus can be transmitted through the eyes, which is why healthcare workers use face shields and goggles. Face shields by themselves aren't the issue here — it's how we're using them.
Compliance with face shields is only at 30%

Don't get us wrong. We're not saying that face shields are useless. When used properly, they can reduce the risk of contracting the virus. If you're going to a crowded area with poor ventilation, it's definitely a good idea to wear a face shield.
Dr. Edsel Salvana, director of the Institute of Molecular Biology, said that if both face shields and face masks are properly used, they can boost protection up to 90%. However, he said that the compliance with properly wearing a face shield is only at 30%.
And I'm sure you've been seeing this in public areas — people treating their face shields as if sun visors on their heads. So the bigger problem at hand is not its insignificance, but its proper usage, and in relation to that, the practicality of our current mandates. Perhaps — at the very least — it's time for a rethink.
Are you for or against our current face shield mandate? Tell us why in the comments section!