There are so many streaming platforms nowadays that it's kinda overwhelming. But if you're one of the many fans who didn't want to miss the much-awaited Friends Reunion, then you probably subscribed to HBO GO sometime last week. Make the most of your new subscription by bingeing these films and shows.
Zack Snyder's Justice League
After much clamoring from fans, the studio has finally released the director's cut version of the blockbuster film, which follows our favorite DC superheroes team up to protect the world from an approaching threat of catastrophic proportions. Watch now.
Hustlers
Inspired by an article from New York magazine, this award-winning film starring Constance Wu, Jennifer Lopez, Julia Stiles, Keke Palmer, Lili Reinhart, Lizzo, and Cardi B follows a group of street-smart former strip club employees working together to get more than their usual tips from their Wall Street clients. Watch now.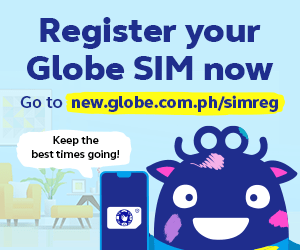 Just Mercy
Based on a true story, this film tells the story of Harvard Law alumnus Bryan Stevenson (played by Michael B. Jordan) as he heads to Alabama to defend Walter McMillian and save an innocent man from a death sentence. Watch now.
Love Life
As she moves from her 20s to her 30s, Darby Carter (played by Anna Kendrick) searches for love, struggling to make romantic connections, but each person she meets makes a lasting impression on her. Until, finally, she falls in (required) love. Or does she? This romantic anthology series is an amazing yet realistic portrayal of a woman in her 20s to 30s navigating the world of dating and romance. Watch now.
The Handmaid's Tale
As one of the handful of fertile women left, Offred serves as a Handmaid under the totalitarian society of the Republic of Gilead, where she struggles to survive as a surrogate while trying to find the daughter taken from her. This is based on the best-selling novel by Margaret Atwood. Watch now.
The Nevers
In the Victorian era, a time when women were largely expected to sit still and look pretty, a group of women finds themselves possessing new uncanny abilities. They band together to act as superheroines taking on relentless enemies and a mission that may just change the revolutionary era of steam and steel. Watch now.
Westworld
A futuristic amusement park called Westworld seems perfect with androids acting like real people and giving visitors a near-authentic experience of the West. But things go sideways when the robots begin acting up and malfunctioning. Watch now.
Euphoria
High school student Rue (played by Zendaya) just got home from rehab, but she isn't planning to stay clean. Right before the new school year, she meets new student Jules, a transgender girl searching for a place to belong. Watch now.
What else are you watching with your HBO GO subscription?