All the house upgrades and room transformations we've been seeing on our timelines lately are more than enough to inspire us to revamp our space too. In case you're looking for a specific all-black aesthetic for your new work-from-home space, we've got just the best gadgets for you. Whether you're a professional or a student, you're going to want to add these items to your desk ASAP:
JBL Live 460 Noise Canceling Headphones
JBL just released its newest line of sports and lifestyle headphones which feature true wireless and active noise cancellation tech. One of these is the JBL Live 460NC on-ear headphones. It's got an Adaptive Noise Canceling feature that lets you block out the noisy surroundings and focus on what you need to do. The 40mm drivers deliver JBL Signature Sound that gives you only the best audio quality. You don't even need to take it off when you're having a conversation thanks to the TalkThru and Smart Ambient tech. The JBL Live 460 NC also has voice assistant technology and a total of 50 hours of battery life when used with ANC off. And if you run out of battery juice you can always use the detachable audio cable to keep the party going!
Get it for P6,999. Visit JBL's official website and follow them on Facebook for more info.
JBL Live Pro+ TWS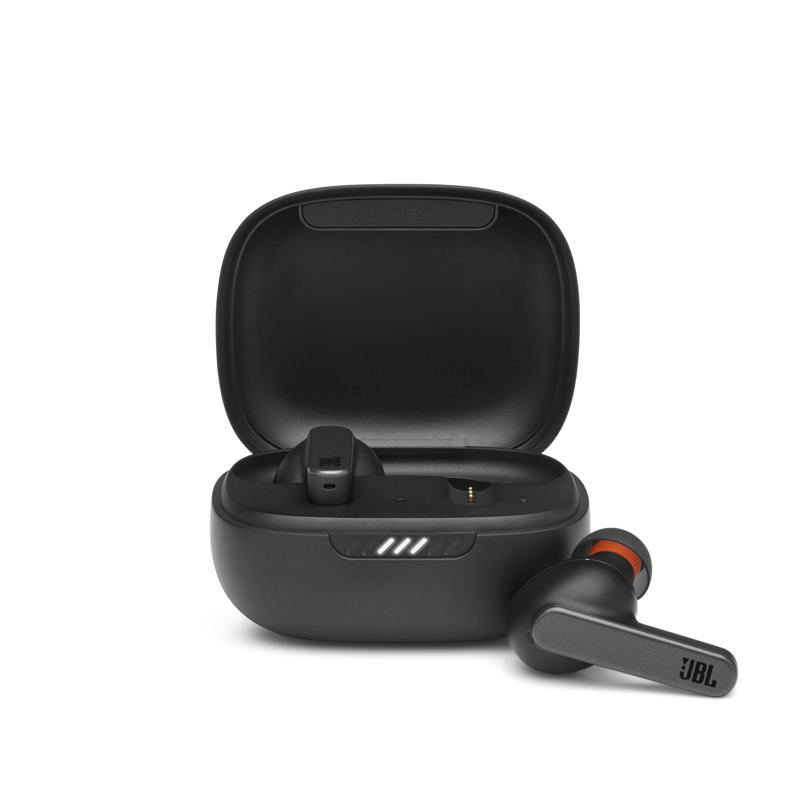 Whether you're attending online classes or suffering through that mid-week company performance meeting, you need smashing earbuds to weather through it all. The black JBL Live Pro+ TWS delivers the JBL Signature Sound and gives you 28 hours of playtime. It's got an intuitive touch and voice assistant control. You don't even have to worry about the built-in mic, it can get your voice through clearly.
Get it for P9,199. Visit JBL's official website and follow them on Facebook for more info.
From Save to Splurge: 8 of the Best Smartwatches You Can Purchase Starting at P1,490
From Save to Splurge: 8 of the Best Smartwatches You Can Purchase Starting at P1,490
Kyzia Maramara | May 12, 2021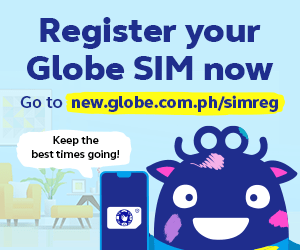 Royal Kludge RK71 Bluetooth Mechanical Keyboard
Love that tap tap tapping sound of the keyboard? You should definitely get yourself a mechanical keyboard like the Royal Kludge RK71. The all-black version with an LED backlight is a delight to type with. It's compatible with both Windows and Mac and can be used wired or wireless via Bluetooth. You can get it online for P2,133 here.
Delux M618 Mini Wireless Ergonomic Mouse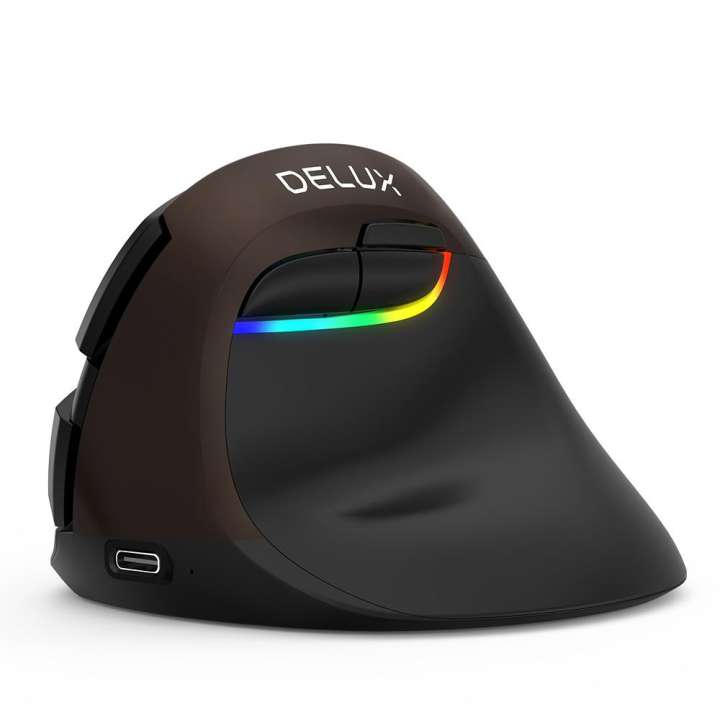 Ergonomic mice look weird. It's like an odd rubber paperweight that looks too tall at first. But if you're ever suffering from wrist pain from countless hours working, ergonomic mice will help eliminate movements that cause pain. You can connect your Delux M618 Mini to your laptop via Bluetooth or you can use the nano USB wireless receiver. When it runs out of juice while you're using Bluetooth, you can always recharge it. Get yours here for P1,385.
Need to Concentrate? Check Out These Affordable Noise-Canceling Headsets Under PHP 3,500
Need to Concentrate? Check Out These Affordable Noise-Canceling Headsets Under PHP 3,500
Meryl Medel | Aug 13, 2020
Samsung M5 Series Smart Monitor
Sometimes, a single screen isn't enough for work especially if you're a digital artist, video editor, or even an accountant with so many excel files to keep track of. Expand your area virtually by adding a smart monitor to your WFH desk. Samsung's Do-It-All Smart Monitors are one of the best ones in the market. The 27″ or 32″ screen size (curved or flat) lets you do a whole lot more than just expand your laptop screen. You can connect your phone for mirroring, watch movies in high definition with built-in apps, and play games without lag. You can even forget the laptop and just go for the smart monitor alone. Get it for ₱15,999 at Samsung Philippines' official website.
JBL Link 300 Voice-activated Speaker
Get in the zone and play your favourite tunes out loud with a smart speaker. The impressive JBL Link 300 lets you listen to music and do a bunch of other stuff hands-free. One word and your Google Assistant will help you, even if you're across the room. Not only that, but you also get the highest sound quality to fill your room with equally amazing bass.  Plus, the matte black finish of the JBL Link 300 will let it fit just right with your all-black aesthetic. Get it online from JBL's official flagship stores in Lazada or Shopee for P14,999.
MacBook Air M1 2020
What's a good work-from-home setup without a great laptop? Apple's latest MacBook Air is equipped with a powerful M1 chip with an 8-core CPU. It's can weather through your professional-quality editing and action-packed gaming. MacBook Air has a 2560‑by‑1600-resolution Retina display plus it lets you enjoy up to 18 hours of battery life. I mean sure, it's not all black but the Space Gray version can still add to your WFH aesthetic. Get it from PowerMac online for P56,990.
MAONO USB Microphone Condenser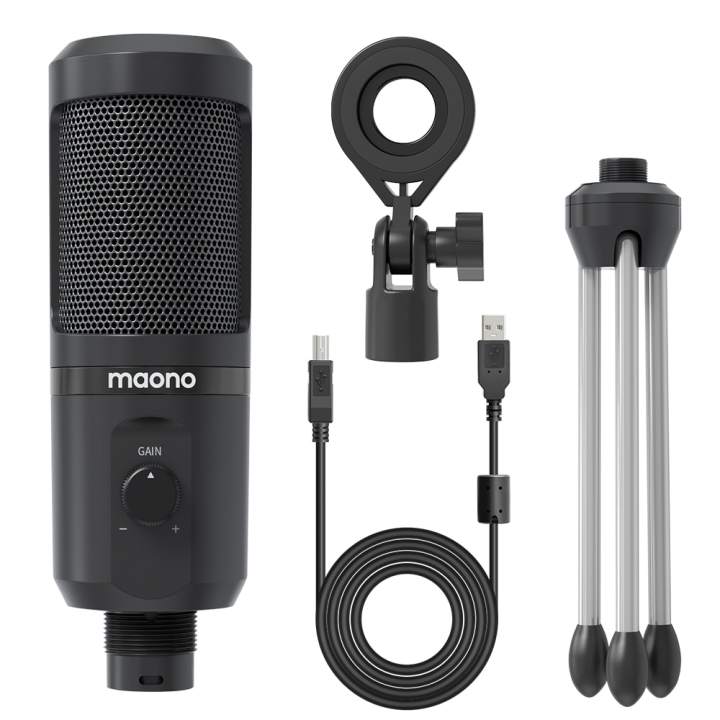 You wouldn't want your client to hear the catfights happening on your roof or the incessant crowing of that one rooster, right? Investing in a great microphone will make sure you A) sound so good it's like you instantly became a radio DJ, and B) have a low-noise distraction-free background. Maono's USB microphone condenser range can do all that for you. The sleek, black AU-PM461TR microphone comes with a stand and a single knob for volume. It's great for recording, streaming games, meetings, and online classes. Get it here for P1,350 or explore other MAONO products from their Lazada store.
Check us out on Facebook and Instagram and be the first to know about the latest news and coolest trends!