With election day drawing ever nearer, the Commission on Elections (Comelec) have provided some answers regarding one of the most frequently asked questions about the upcoming national elections: can a Filipino vote on May 9 if they're not feeling well or if they tested positive for COVID? Here are some answers to those questions:
Will the election day be postponed if cases surge?
No, Comelec Commissioner Aimee Ferolino said that the date is already set and would not be postponed.
"I don't think we can postpone elections. We have already prepared for any eventualities. We have the supplies ready. We have already trained all our election workers," she said. "Kung 'yung mga may spike, the committee on new normal has prepared on how to respond to that. Sabi nga nila, kahit anong mangyari, we will have elections."
Can people who tested positive for COVID-19 vote on May 9?
If a voter has tested positive and is in quarantine or isolation, they may not be able to cast their vote, according to Comelec.
Citing the Republic Act 11332 or the Mandatory Reporting of Notifiable Diseases and Health Events of Public Health Concern Act, Comelec Commissioner George Garcia said: "Confirmed COVID-19 patients may not be allowed to leave their homes or facilities because barangays are strict in implementing [protocols for isolation]."
He also added that Comelec cannot bring ballots to isolation facilities due to legal and budgetary constraints.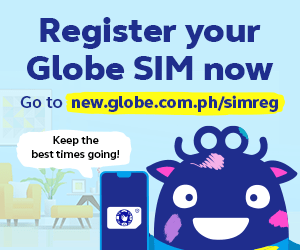 What about people with COVID-19 symptoms?
If a voter is exhibiting symptoms but has not yet confirmed whether they're COVID-19 positive or not, they may still cast their vote on election day. But poll watchers will ask these voters to line up and fill out their ballots in separate rooms, or the isolation polling places (IPP). Comelec clarified that these so-called IPPs are not for patients, but for voters who exhibit symptoms onsite.
However, according to the Department of Health (DOH), voters with symptoms of COVID-19 are advised to stay at home instead to minimize the possibility of infecting others.
Is a negative COVID-19 test required?
No, Commissioner Garcia confirmed that proof of negative test results are not required. But as mentioned above, voters who exhibit symptoms will be asked to go to rooms separate from others.
Are vaccination cards required to be presented at the polling precinct?
No, vaccine cards are not required at the polling station.
Commissioner Garcia said that as long as a Filipino has their name on the precinct's list of voters, they can enter and cast their vote. "Kayo pong lahat ay makakaboto kahit wala po kayong vaccination card. Kahit hindi po kayo nagpabakuna para sa COVID-19," he said.
Are face shields required?
No, face shields are not necessary when you line up to cast your vote. This is in line with the removal of the face shield requirement in public spaces some months ago.
However, for areas that remain under Alert Levels 4 and 5, voters are still required to wear face shields.
Will there be a limit to the people allowed in polling precincts?
No, Comelec said that there would be no limit to the number of people allowed in a polling precinct at a specific time. This is to allow as many voters as possible to cast their ballots.
However, poll watchers may decrease the number of voters inside the room if the headcount goes over 50% of the room's capacity.
What health and safety protocols should be observed?
Minimum health and safety protocols are expected at polling precincts. Voters must wear face masks at all times. They must also strictly observe physical social distancing to minimize close contact with other voters. If you need other tips you can use on election day, continue reading on the link below:


Voting During the Pandemic: How to Vote Safely and Minimize Health Risks

Voting During the Pandemic: How to Vote Safely and Minimize Health Risks
Meryl Medel | Apr 21, 2022
Follow us on Facebook, Twitter, Instagram, Tiktok, and Youtube for the l8est entertaining, useful, and informative lists!